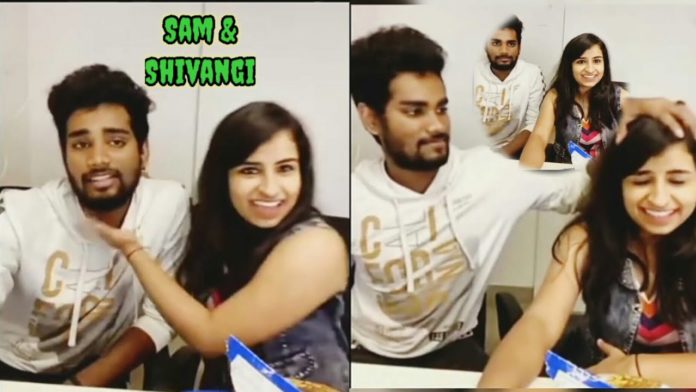 One cannot be unaware of the 'Cook with Comali' show airing on Vijay TV. Season 2 of the show is getting a lot funnier in recent episodes, however; The scenes where the contestants try their best to make the clowns help them in their cooking make the fans shudder and laugh. It can be said that there is a separate fan base for cooks and comalis alike.
More importantly, the comalis from last seasons like Pugazh, Bala, Shivangi, and Manimegalai have also participated this season. Most importantly, Shivangi has a huge fan base.
It can be said that the pranks she does for Ashwin have attracted a lot of fans. Shivangi, who came live on occasion on her youtube channel, was asked by some of her fans to tell about Super Singer fame Sam Vishal; she said, "He's a close friend of mine. He's like Boybestie. I will share anything with him. Some people ask me, "Do you love Sam Vishal?" Not at all, "she says with a smile on her face."
Now, this has cleared about the relationship between Shivangi and Sam Vishal.