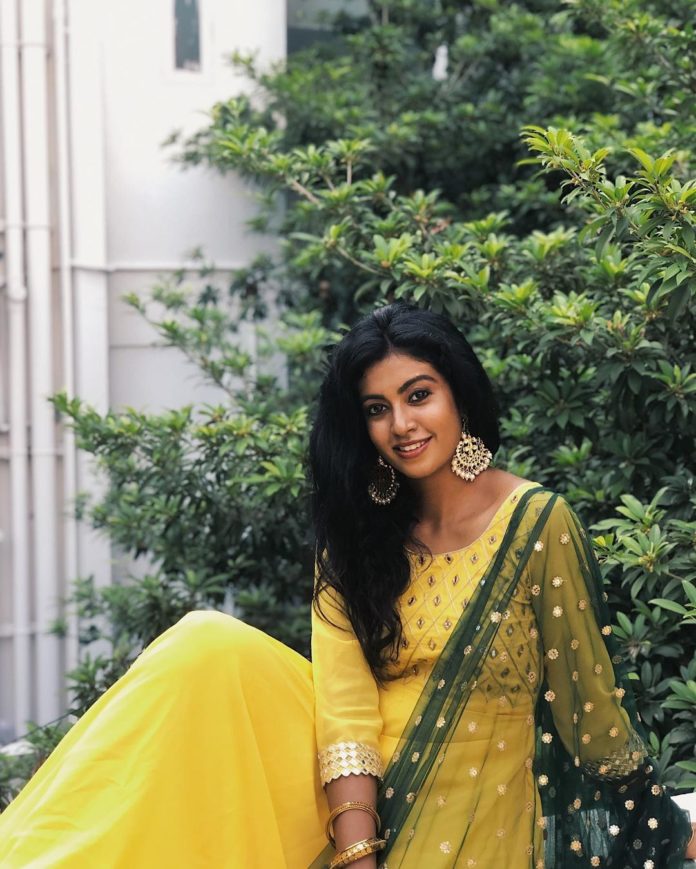 Roshini, who is playing the character of Kannamma in the serial 'Bharathi Kannamma' airing on Vijay TV, has received a warm welcome from the housewives. It is known that the 'Bharathi Kannamma' serial airing on Vijay TV has a huge fan base. Roshini, who plays the heroine in this serial, has been very popular among homemakers.
It is learned that Kannamma, who was pregnant, was sent out from the house a few weeks ago, and Netizens put up memes with the scene of her walking down the street. But these memes took that serial to another level as more people started to watch it.
In this situation, Roshini's acting as if the baby is born and fighting to save the baby has attracted many homemakers. Some have deliberately rumored that Roshini has started to ask 'where is my baby' even during the non-shooting period as Roshini has immersed herself into the 'Kannamma' character in this situation, and so she has been counseled in a psychiatric hospital.
https://www.instagram.com/p/CJjDut1jpLc/
Explaining this, Roshini said that she is fine and that people should not believe the rumor spread by some people about herself and says that it's a baseless rumor.