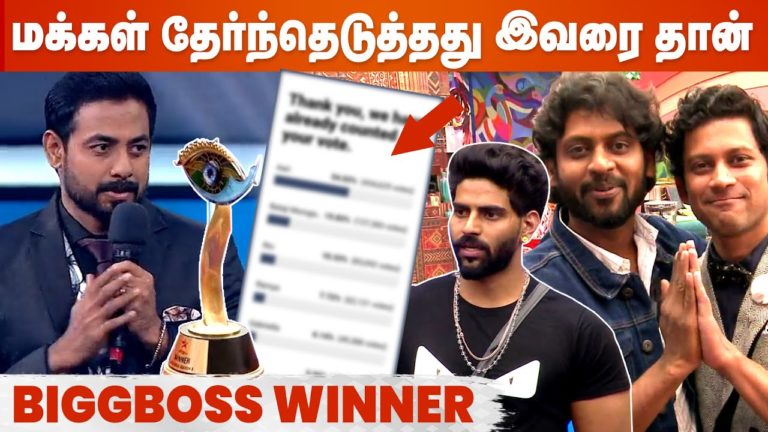 Within a few weeks of the Bigg Boss show's start, it was almost certain that Aari Arjunan was the title winner. As the days went by after that, people have always decided that Aari is the title winner. When they see the support he has, and how many times he is nominated, he gets saved as the first person. It is also known that fellow contestants realized this when the contestants' relatives came to the Bigg Boss house.
So who is the title winner as the Big Boss show ends this week? Votes are currently being recorded vigorously. According to a recent report, Aari received about 17 lakh more votes than his next rival. Following this, it is said that Aari is once again confirmed as the title winner.
Who is the second and third place winner in this show as Aari has been confirmed as the title winner? It is worth noting that it is currently the question of Big Boss fans.