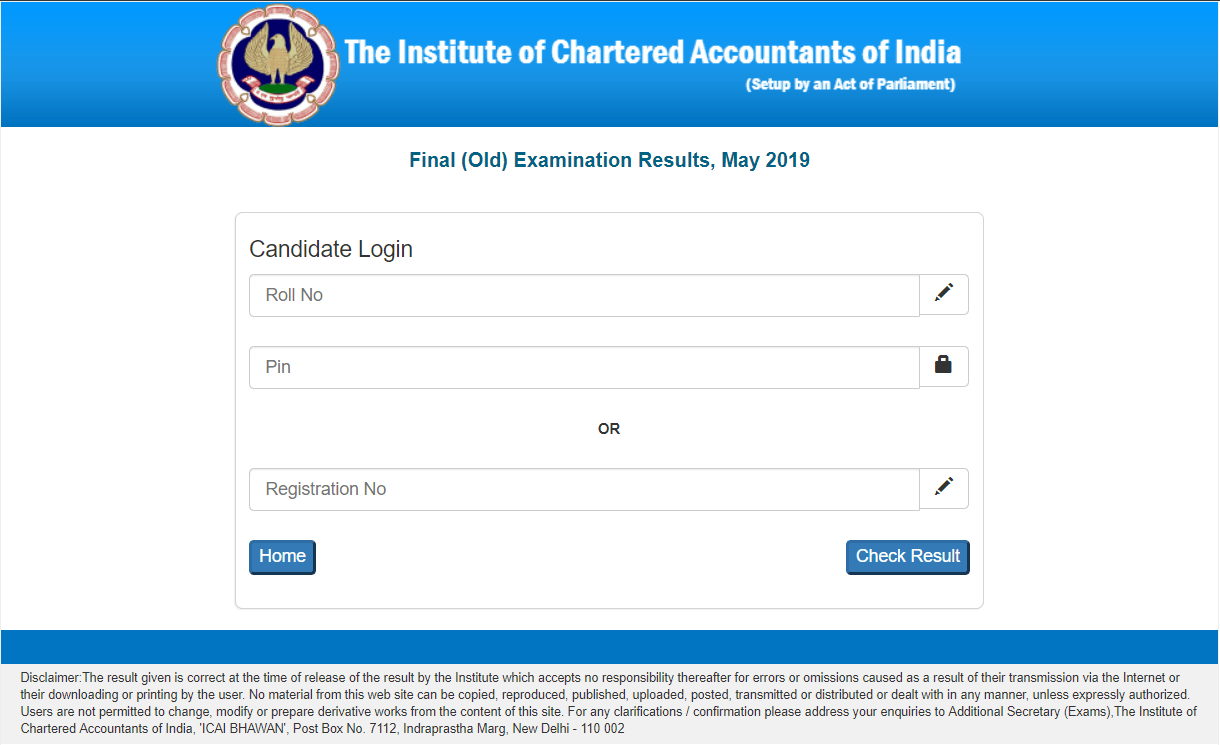 The final Chartered Accountancy results of the Institute of Chartered Accountants (ICAI) is released now. The results will be available on icai.org, which is the offical website for viewing the results.
The final examinations for Chartered Accountancy was conducted in May 2019. The foundation examinations were conducted during the same period. The ICA Final CA results 2019 can also be checked in the following websites:
• icai.nic.in
• caresults.icai.org
• icaiexam.icai.org
The sites are currently inaccessible due to a high server load. However, it is recommended to keep refreshing the browser page.
How to Check Your Results for the CA Foundation Examination?
Visit icai.org and follow the heading which directs you to the examination results page.
Click on the CA Final Results 2019 Tab
Select the type of examination: New Final , old final or foundation.
Enter your PIN, registration number along with your roll number.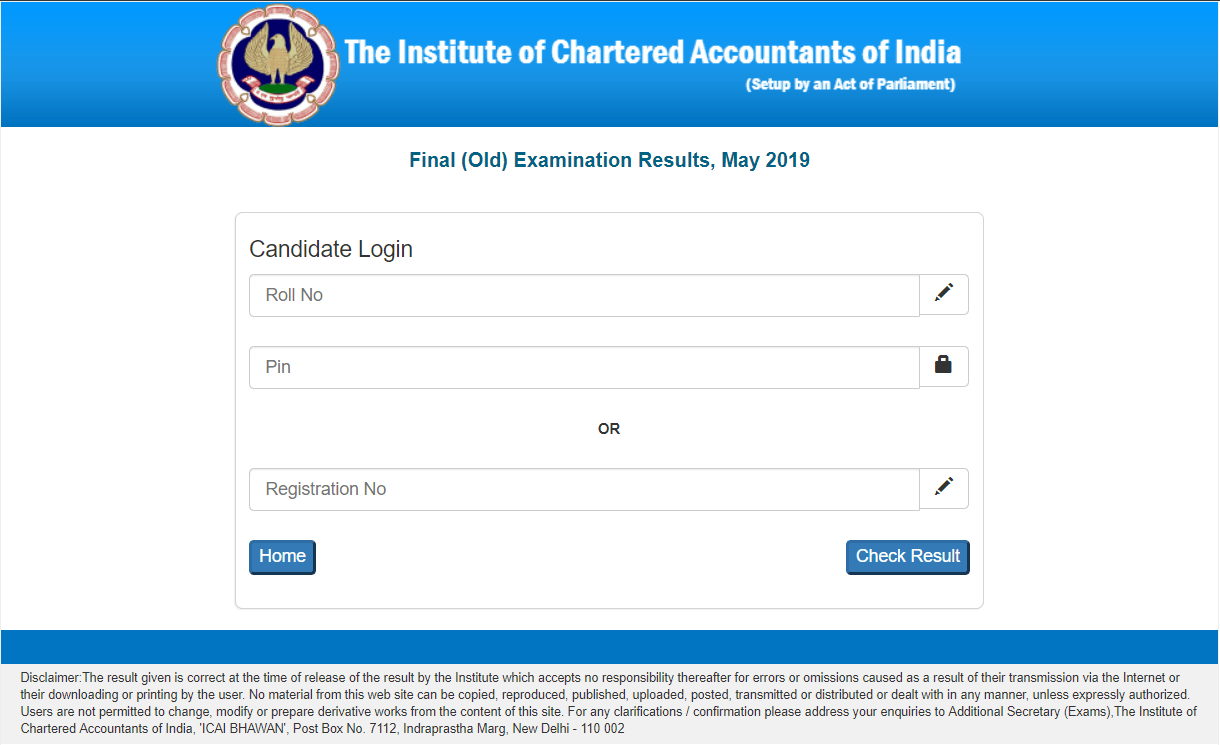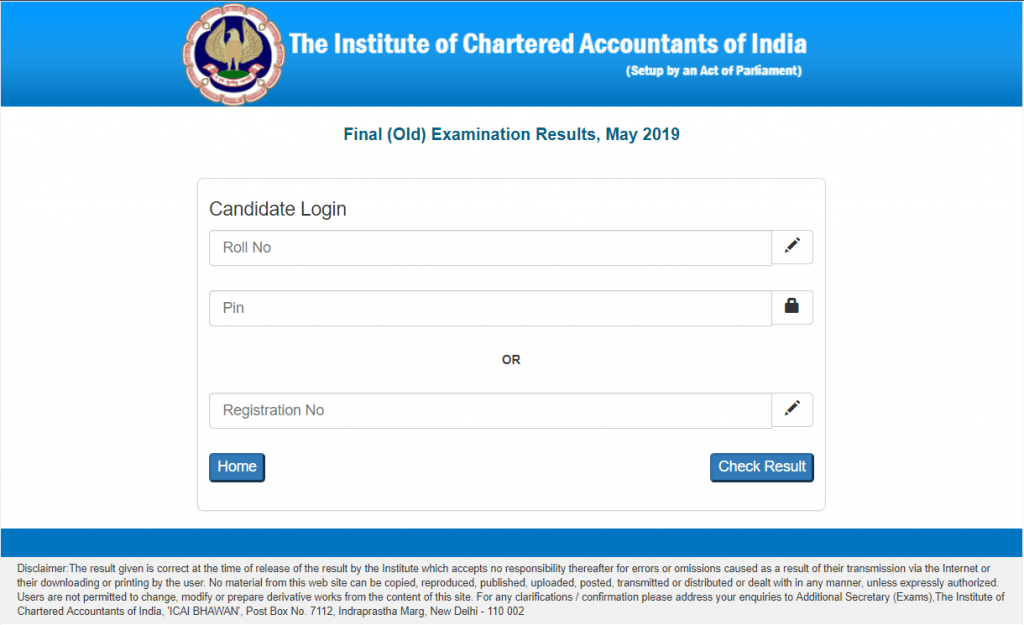 Click on Submit button.
Download the results for ICAI 2019 and save it as PDF or keep a copy for reference.
How To Check ICAI 2019 Final Exam Results via SMS?
Students who appeared for the old course final exam can obtain their results via SMS using the following format:
SMS "CAFNLOLD (SPACE) XXXXXX" to 58888. Note that XXXXXX is the last six examination roll number digits and don't send Quotation marks(""). e.g. CAFNLOLD 000128
Students who appeared for the new course final exam can obtain their results via SMS using the following format:
SMS "CAFNLNEW (SPACE) XXXXXX" to 58888. Note that XXXXXX is the last six examination roll number digits and don't send Quotation marks(""). e.g. CAFNLNEW 000113
Students who appeared for the foundation exam can obtain their results via SMS using the following format:
SMS "CAFND (Space) XXXXXX" to 58888. Note that XXXXXX is the last six examination roll number digits and don't send Quotation marks(""). e.g. CAFND 000171