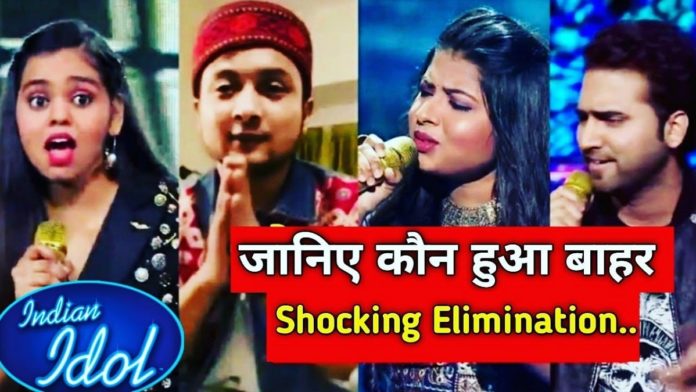 India's TRP-busting singing reality show, Indian Idol 12 is back this weekend with a glorious episode of 'India Ki Farmaish' special. This will be followed by melodious performances of India's most favorite Hindi songs by the top 8 contestants. However, the suspense around the elimination takes the spotlight on Sunday. Also, Anjali Gaikwad's exit is creating ripples in social media.
A vibrant set of judges panel including Himesh Reshammiya, Anu Malik, and Sonu Kakkar will witness yet another weekend filled with eye-grabbing performances. However, seven talented singers were eliminated from Indian Idol 12 so far. The quest for the eighth elimination continues to mind-boggle the audience. Hence, this week's performances will be critical for the top 8 Idols of this season.
Indian Idol 12 13th June Episode – India Ki Farmaish Special and Best Performances
The episode on Sunday (13th of June 2021) for Indian Idol 12 will feature a special rendition of the most popular Indian songs with Shabbir Kumar's presence. The Indian Idol contestants will attempt to sing melodious and electrifying songs. Shanmukha Priya's haters' bashing her performance singing continues this week.
Arunita churns out yet another classic performance ahead of eliminations this week. Anjali and Sawai Bhatt were the potential contestants facing the danger of elimination last week. However, Sayli and Arunita'ss amazing performance brought the judges to their feet. After an encouraging performance, Shanmukha Priya continues to lurk in danger. Will her journey in Indian Idol 12 end this weekend?
Indian Idol 12 Eighth Elimination Updates
Pawandeep, Sayli, Danish, and Arunita are safe from eliminations this week. However, Shanmukha Priya's hatred continues to worry her voting prospects. Pawandeep's fans were quite disappointed with some biased coverage.
Anjali Gaikwad was the last contestant to get evicted from Indian Idol 12. The competition stiffens as yet another elimination suspense looms today's episode. Hence, the limelight shifts on Shanmukha Priya and Ashish for elimination this week. Though the two singers are highly blessed and have gained amazing applause from the audience, one of their journeys will come to an end this weekend. Sawai Bhatt is a classical superstar of this season but the surging competition might edge him out to elimination this weekend.
Indian Idol 12 is telecasted on Sony TV at 8:00 PM on Saturdays and Sundays.
Indian Idol 12 Elimination List
Sahil Solanki
Samyak Prasanna
Vaishnav Girish
Anushka Banerjee
Nachiket Lele
Anjali Gaikwad
Indian Idol 12 Finalists
As the show nears its decisive phase, Indian Idol 12 finalists will be announced soon. According to the current performances and fan base, Pawandeep will be the first finalist of Indian Idol 12. Apart from Pawandeep, Ashish, Danish, and Shanmukha Priya will be the other finalists of this season. However, official confirmation is awaited regarding the same.
Pawandeep
Sayli
Arunita
Danish