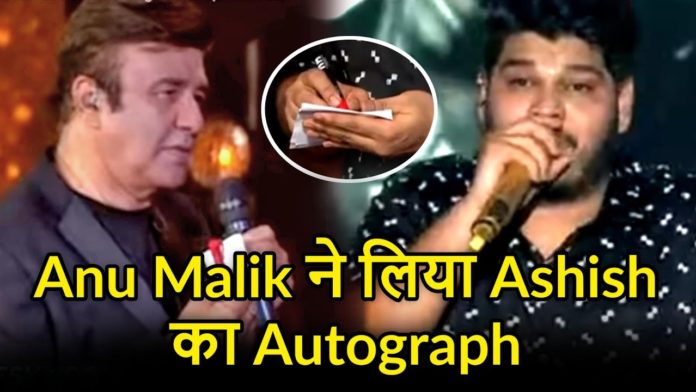 The Singing Reality Show Indian Idol 12 is winning everyone's heart these days. Every contestant of this show has made a place in the hearts of the people. Every Contestant has a different style of singing. He entertains the audience every weekend. Anu Malik is going to be a guest on this weekend's show. The upcoming weekend episodes of Indian Idol season 12 will have plenty of entertainment and tickling moments.
The Indian Idol 12 will once again be hosted by the dashing singer Aditya Narayan, who, along with the contestants, will create many interesting moments and create an uproar of laughter. This special weekend show will be an exciting journey for all the viewers, with more than one voice. On this occasion, well-known music director Anu Malik and famous lyricist Manoj Muntashir will be present as judges.
During this time, the contestant Ashish Kulkarni gave a great performance on songs like 'A Bhai Jara Dekh Ke Chalo' and 'Aap Bhi Jar Dekh Ke Mehraban,' on which all the judges were fired. Ashish's tremendous performance made all the contestants and judges happy. After listening to Ashish, Anu Malik praised him a lot and even took his autograph.
Further, Anu Malik said, "I am your big fan, Ashish, and this is your tremendous performance. I have heard you on this forum before, and your voice is perfect. I want your autograph after listening to this song. I am happy that I am a part of this show, and I am getting a chance to listen to such talented voices of India. "
After this, Manoj Muntashir asked Ashish and Pawandeep to sing a song for them and told them that if they sing well, they will get a chance to meet Bhushan Kumar, a well-known figure in the country. After this, both gave a strong performance, and Manoj Muntashir was surprised to see this. He said, "I am very impressed with both of you, and I will definitely introduce Bhushan Kumar to give you a chance to become the next superstar of the music industry."
Pawandeep will tell his pain.
Pawandeep Rajan will return to the stage after two weeks, where he will give an emotional performance on the song 'My Teri Chunar.' During this, Pawandeep wept because he never told his mother that he was Corona positive. Hearing this, all the contestants came on the stage and hugged them because they were all missing Pawandeep. With this, all the judges also became emotional, and tears were spilling from Pawandeep's eyes.