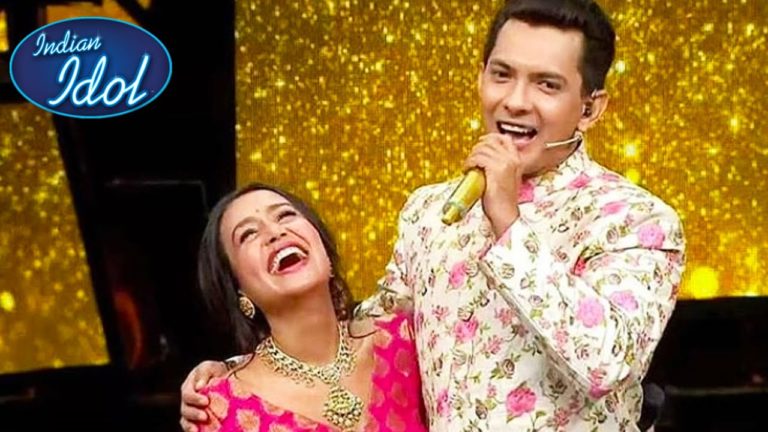 The results of the corona test of Aditya Narayan have come negative. And he is all set to host the show. According to our sources, Aditya can make a strong comeback on the shooting of the upcoming Indian Idol 12.
His fans missed the hosting of Aditya Narayan in Sony TV's singing reality show Indian Idol 12. Tv9 India has brought good news for his fans who have missed Aditya. Let me tell you, the results of Aditya's Corona Test have come negative, and they are fully ready to host the show. According to our sources, Aditya can make a strong comeback on the upcoming Indian Idol shoot.
As we have told you, in the coming week, the entire Kakkar family, i.e., Neha Kakkar's brother Tony Kakkar, sister Sonu Kakkar and Neha's husband Rohanpreet, are going to come as guests on Indian Idol; in this episode, Aditya is going to back as host. He is very desperate to return to the show.
Reports of wife Shweta also came negative.
Along with Aditya, his wife's corona reports have also come negative. Actually, last week's corona report of Shweta has also come negative. Both husband and wife are feeling very good right now. After he was corona positive, the corona report of some of his staff also came positive, but now they are also fine. However, given the environment outside, Aditya will take full care even further.
Ritvik Dhanjani and Jai Bhanushali assumed responsibility.
Ritwik and Jai Bhanushali took over the show's hosting alternately as Indian Idol 12 host Aditya Narayan tested positive for COVID 19. Suddenly, who would replace Aditya, when he was quarantined, these big questions were in front of the makers, but when these two actors were approached on his behalf, both of them immediately said yes.
Pawandeep and Ashish Kulkarni are also ready to sing
The covid 19 report of Pawandeep and Ashish Kulkarni quarantined due to Corona has come negative and both are ready to entertain the audience once again by joining their team once again, i.e., These two talented contestants of Idol can show their singing skills in the week-long Kakkar Parivar Special.