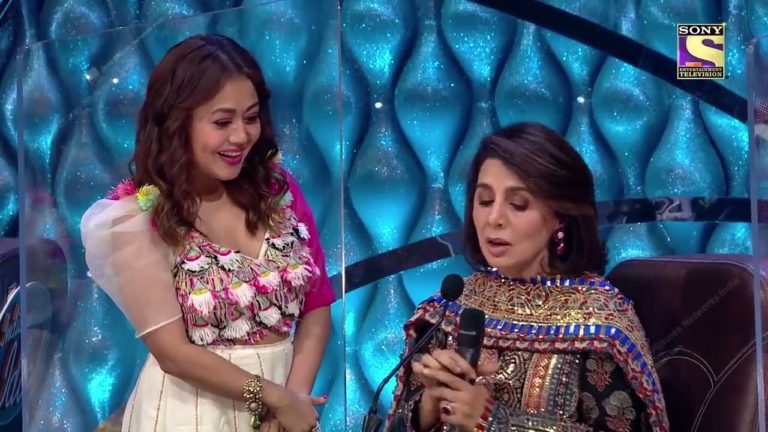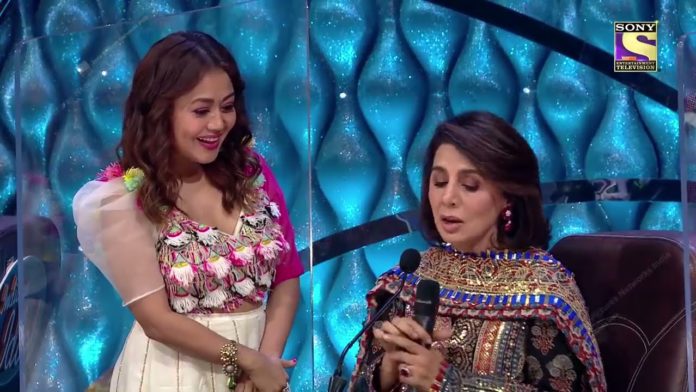 India's biggest singing reality show, Indian Idol 12 is back this weekend with an entertaining episode with special guest Neetu Kapoor. This will be followed by blistering Holi special performances. Indian Idol 12 makes its presence felt every weekend with its stellar bunch of talented singers.
A vibrant and encouraging judges panel including Himesh Reshammiya, Neha Kakkar, and Vishal Dadlani will witness yet another weekend filled with melodious performances. However, five talented singers were eliminated so far. The quest for sixth elimination continues to intrigue the audience. Hence, this week's performances will be decisive for the top 10 Idols.
Indian Idol 12 27th & 28th March Episode – Special Guest and Best Performances on Holi Special
The episode on Saturday (27th of March 2021) for Indian Idol 12 will feature a special appearance by Neetu Kapoor. The veteran actor Rishi Kapoor's wife is moved by her son, Ranbir's video and praises for some of the scintillating performances from the Idols of this season. Neetu shared a heartwrenching story of how she met Rishi Kapoor.  This is followed by Danish and Nachiket's amazing performance.
#RishiNeetuKapoor mein #NeetuKapoor ji ne batayi apni aur #RishiKapoor ji ki kahaani ki shuruaat! Aur #IdolDanish aur #IdolNachiket toh bana denge shaam ko awesome! Dekhiye #IndianIdol2020 iss weekend raat 9:30 baje sirf Sony par. pic.twitter.com/NjOsKbp9zv

— sonytv (@SonyTV) March 26, 2021
Apart from Danish and Nachiket, Sawai Bhatt, Ashish, and Pawandeep are other standout performers. As expected, Sayli and Ashish cook up a crackling performance with the judge Neha Kakkar. However, it would be interesting to see if it is enough to save them from elimination.
#IdolSayli and #IdolAshish are all ready for the #HoliSpecial! Tune in to #IndianIdol2020 tonight at 9:30 PM only on Sony TV. @iAmNehaKakkar @VishalDadlani #HimeshReshammiya #AdityaNarayan @FremantleIndia pic.twitter.com/uOVQO09MGU

— sonytv (@SonyTV) March 27, 2021
Shanmukhapriya and Nachiket choose an amazing song 'Balam Pichkari' for the Holi special episode. Vishal Dadlani grooves with the two bright singers of Indian Idol 12. However, it is unsure if they will make the cut this week.
#VishalDadlani ke saath #IdolShanmukhapriya aur #IdolNachiket machayenge dhoom! Dekhiye #HoliSpecial #IndianIdol2020 aaj raat 9:30 baje sirf Sony par. @iAmNehaKakkar @VishalDadlani #HimeshReshammiya #AdityaNarayan @FremantleIndia pic.twitter.com/8pdTUy7eSe

— sonytv (@SonyTV) March 27, 2021
Indian Idol 12 Sixth Elimination Updates
Ten contestants will perform on the Indian Idol 12 stage as they fight to continue their journey. Five eliminations took place so far and the quest for reaching the top 10 intensifies this weekend. However, the suspense beckons on the sixth elimination of Indian Idol 12.
Last weekend, Sireesha was the last contestant to be eliminated. However, the suspense around the next elimination of Indian Idol 12 will be revealed this week on Sunday. Sahil Solanki, Vaishnav, Sireesha, and Samyak Prasanna were the other eliminations so far. According to reports, one male contestant will be eliminated this weekend.
Indian Idol 12 is telecasted on Sony TV at 9:30 PM IST as Indian Idol took its slot at 8:00 PM on Saturdays and Sundays.
Indian Idol 12 Finalists
As the show nears its decisive phase, Indian Idol 12 finalists will be announced soon. According to the current performances and fan base, Pawandeep will be the first finalist of Indian Idol 12. Apart from Pawandeep, Ashish, Danish, and Shanmukha Priya will be the other finalists of this season. However, official confirmation is awaited regarding the same.
Pawandeep
Ashish Kulkarni
Danish Mohammed
Shanmukha Priya