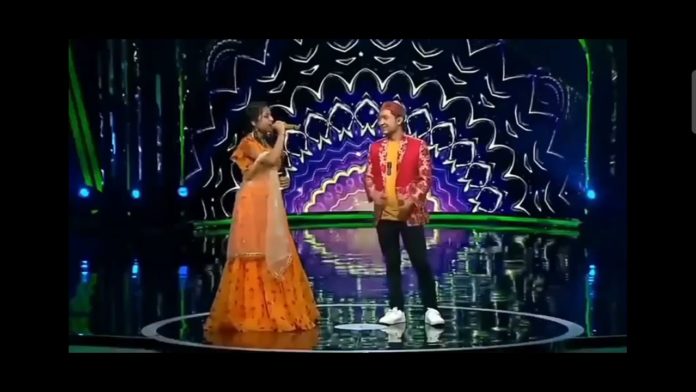 Indian Idol Season 12 will feature well-known singers Kumar Sanu and Anuradha Paudwal and music director Roop Kumar Rathore. All three are about to bring back memories of the 90s. Anu Malik and Himesh Reshammiya judge the show, and Aditya Narayan is the host of the show. During this time, the contestants Arunita Kanjilal and Pawandeep Rajan will win the judges' hearts with their excellent performance on songs like 'Dheere Dheere see Jindhagi Sey Aana' and 'Tujhe dekha toh yeh jaana Sanam.'
Pawandeep got some impressive comments from the judges, after which he was also given a sweet surprise. Arunita was behind this surprise. She called Pawandeep's sisters Jyoti and Chandni on stage. Pawandeep was stunned after seeing this and became very emotional. Pawandeep looked very happy seeing the sisters in front of him. They all sang songs together and enjoyed that moment. Pawandeep thanked Arunita wholeheartedly and thanked Arunita for making her day memorable.
On this surprise, Pawandeep Rajan said, 'I have no words. I was missing my sisters a lot, and after such a long time, I am thrilled to see them in front of my eyes. My sisters have been with me as my strength at every step of my life. I would also like to say that it is my good fortune that I get so many good friends in this show. I am grateful to Arunita for this pleasant surprise. They really made my day. '
After this, when Aditya Narayan wanted to know from Pawandeep's sisters, he wanted his future sister-in-law. On this, sister Jyoti said, 'Arunita has already been responsible for choosing our sister-in-law. She will handle this task and find a beautiful girl for our dear brother Pawandeep. '
On this occasion, the sisters of Pawandeep, who are enjoying the atmosphere, told some unearthly stories from their childhood memories and entertained the audience a lot.