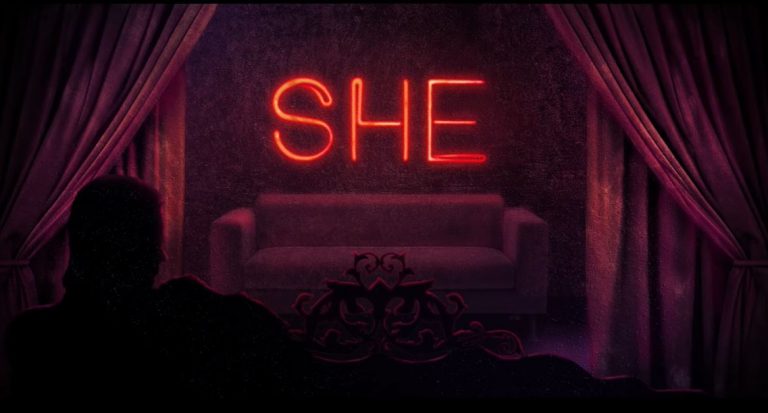 Imitiaz Ali is all set to set foot into the world of web series with his next, She, releasing on Netflix this March. She will be streaming on Netflix from March 20th 2020. The original series has been written by ace filmmaker Imitiaz Ali. It revolves around a female constable who is sent on an undercover mission to bust an underworld gang. The woman will undergo a personal journey as she unfolds areas to her personality and strength that she herself was not aware of.
She Netflix Web Series Trailer





The trailer of She highlights the character of Bhumika Pardesi. A female constable who battles gender stereotypes to create a place for herself in a patriarchal profession. She appears to be reserved, awkward in her own skin and conscious of her personality. She somehow manages to convince her senior officials to allow her to go undercover on a crucial bust. Her objective is the narcotic dealer Sasya. He falls into the pit laid for him and tells the police that he will reveal all the details but only to Bhumika.
She Netflix Cast
Imitiaz Ali is known for choosing his actors carefully and those who will be well structured for the character that he has in mind. This crime thriller stars Aaditi Pohankar who plays Bhumika Pardesi, a senior female constable at Reay Road Police Station in Mumbai. In a pivotal role, She stars Vijay Varma as a thief.
She Netflix India Plot
She is a journey of a female constable as she battles against all odds to find her inner strength. The story begins with a narcotics dealer Sasya who will only reveal his trade story to Bhumika and no other police official. Bhumika went undercover on this mission as a sex worker to nab him. The story shows how questions are raised over a woman's presence in the police and senior officers wondering whether she will be able to withstand the tumultuous pressure on the undercover assignment. He is reassured by a subordinate that they will control her as she undertakes this mission but the senior officer is still unsure about putting a woman onto such a delicate case. He worries that she will meet an unfortunate end and the police department will be blamed for the same. Bhumika ends up handling situations thrown at her own her own as her contact with her seniors is cut soon into the case.
How to watch She Netflix Web Series Online?
She is a Netflix original series produced by Viacom18 Motion Pictures, Tipping Point, and Imitiaz Ali . It will release on 20th March 2020.
Download and Install the Netflix App
Create an Account on Netflix and choose a subscription to your need. Pay the required amount
Login to your Netflix account
Search for She and watch the Netflix original series