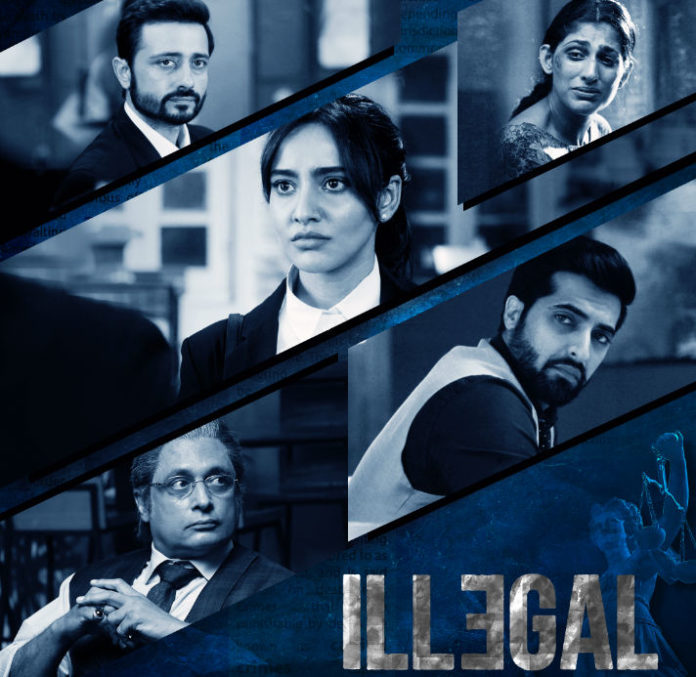 Illegal is a Voot Select Original series that released on 12th May 2020. The show was earlier called as Law and Honor before being changed to Illegal. Voot Select is a recent launch into the world of OTT platforms. It has gained vast popularity with its shows such as Asur, The Raikar Case and Marzi. With Illegal it is sure to improve its base and popularity. The question that arises is whether there will be a season 2 of Illegal and when will it release.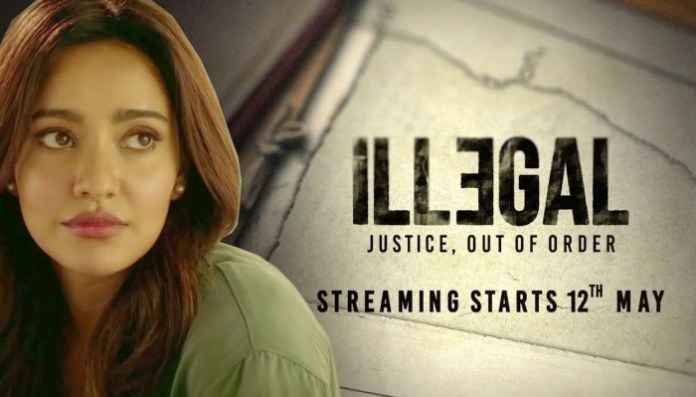 Illegal Season 2 Trailer
The trailer clearly indicated that the show will showcase the struggle of the protagonist as she battles for justice all while being under the scanner. Niharika (Neha Sharma) has been termed as 'the mad lawyer'. This name stuck by her owing to her unique tactics used to win an earlier case of hers.
Notwithstanding her objections, she handles the case to protect a rapist as it is deemed capable of winning the case in the media as well as law courts. This is a journey of a legal ride wherein significant questions arise on severe topics such as capital punishment and moreover the so called hypothetical unprejudiced law that leans towards the side of the privileged.
The web series depicts two sides of the same coin showing both the lawmakers as well as the law. On one side, there are honest lawyers who are ready to put their lives at stake in their battle for justice and reinstate belief in humanity. And on the other side, there are lawyers who are nothing more than mercenaries, who are appointed to just win the case even if it means to disobey the law and order.
The trailer for Illegal was released on May 4th 2020. It looked intense and was expected to be one of the best Indian web series.
Until the announcement for Illegal season 2, watch the trailer of Illegal season 1 here:
Illegal Season 2 Plot
Illegal is the story of our protagonist Niharika Singh ( Neha Sharma's titular character). She is a lawyer and hired at a renowned law firm run by Piyush Mishra's character Janardhan Jaitley.
Niharika Singh is subjected to a number of shocking developments that leave her baffled and surprised. Niharika has been hired to handle the case of Kubbra Sait's character but is forced to work on another case that revolves around rape and sexual harassment charges. The surprising twist and turns plotted by characters both inside and outside the courtroom is what Illegal tries to encompass in season one.
Illegal Season 2 Cast
Illegal will mostly have a recurring cast along with new additions.
Every web series or film requires a particular cast that will be able to take the show to another level. The actors who play the roles require learning the little nuances that their characters would portray, that's what makes their characters so memorable. The makers of Illegal had a test in hand to select actors who would be able to portray different shades effortlessly and they have done a splendid job.
The makers have brought together an amazing ensemble cast which includes The Voot Select series stars Piyush Mishra as JJ, Akshay Oberoi as Akshay and Neha Sharma as Niharika in main lead roles, the series also stars Surya lathur. The series is directed by Sahir Raza and written by Reshu Nath. The series is produced by Sameer Khan.
Illegal Season 2 Release Date
All the fans of Voot Select series Illegal are eager to find out when season two of the series will release. Season two should receive a release date post the success of the first season. Every episode is available to stream online via the Voot Select's streaming device. The India based sitcom dropped on the streaming device with episodes of Illegal Season 1 available to watch online at once from May 12th 2020.
Illegal Season 1 Review
The force behind Illegal is Kubbra Sait. She has never failed to amaze the audience with her portrayal of characters and this time around it is no different. She has portrayed her character with strength, commitment and realism which is clearly reflected onscreen.
Other than Sait, Piyush Mishra's smart yet subtle performance in the series shines as the antagonist with less inclination towards good and bad. Neha Sharma also makes a lasting impression with her performance of a good-hearted lawyer who does not tolerate injustice.
Illegal on Voot Select has a number of thrilling plot twists which though are predictable at times, can be entertaining for a binge-watch. Illegal is at best watchable as various shows and films on similar concepts have become a regular occurrence. The rather dragged love triangle story arc in the series breaks Illegal's crisp pacing and hurts the overall viewer experience. A few standout performances of Piyush Mishra and Kubbra Sait keep Illegal afloat.
How to watch Illegal Web Series?
Illegal is Voot Select Original. The platform is relatively new and yet has managed to produce shows that are out of the box. Illegal is no different. The show will be available for streaming from 12th May 2020 onwards.
To watch Illegal follow the next few simple steps:
Download Voot through Play Store or App Store
Subscribe to Voot Select
Login to your Voot Select Account Search for Illegal which is streaming from 12th May 2020 onwards ( Watch Season 1 until Season 2 is released)