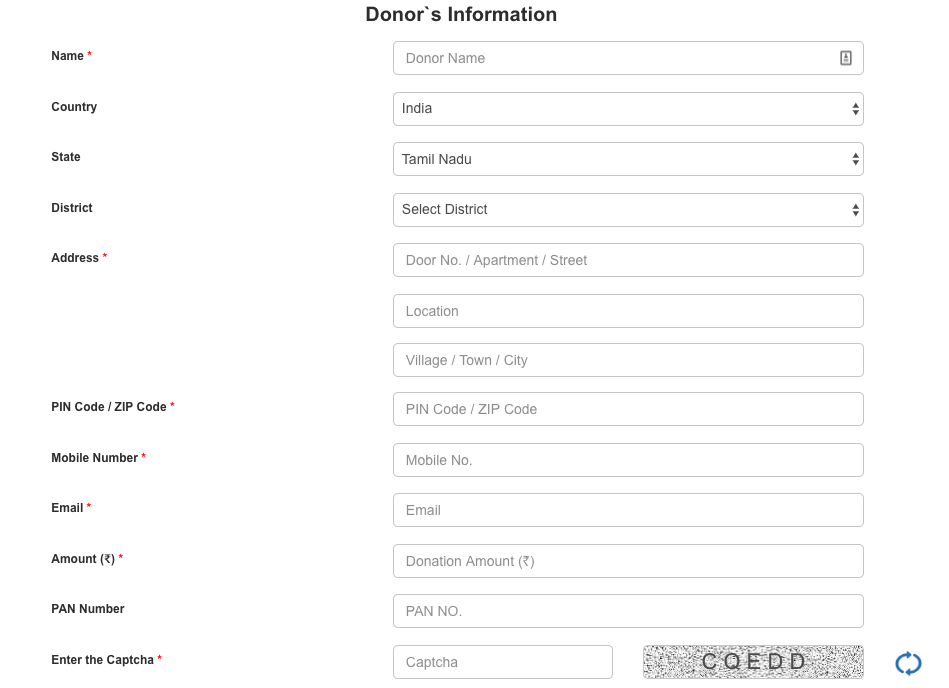 We are getting a lot of queries about getting Donor Pass for Athi Varadar VIP Darshan online. NRIs are having difficulties in getting Rs. 500 or Rs. 300 tickets as they need Aadhar card mandatory for these tickets. With Donor passes one can get VIP Darshan easily within an hour with no hassle of Aadhar card. Now you can get Donor Pass Online with donation of Rs. 3000 or more.
Pay the donation online here – https://tnhrce.gov.in/eservices/online_edonation.php?tid=1864&catcode=1




Make sure to pay Rs. 3000 or more.
Print the online receipt and take it to Collector office of Kancheepuram. Meet the Sub-Collector and inform him about NRI issue and why you can't get a ticket for Rs. 500 or 300 Darshan, show him the printed donation receipt and get your Donor Pass. Please note that Donor Passes are on first come first serve basis and it's finally collector's decision to decide on number of passes they can issue.