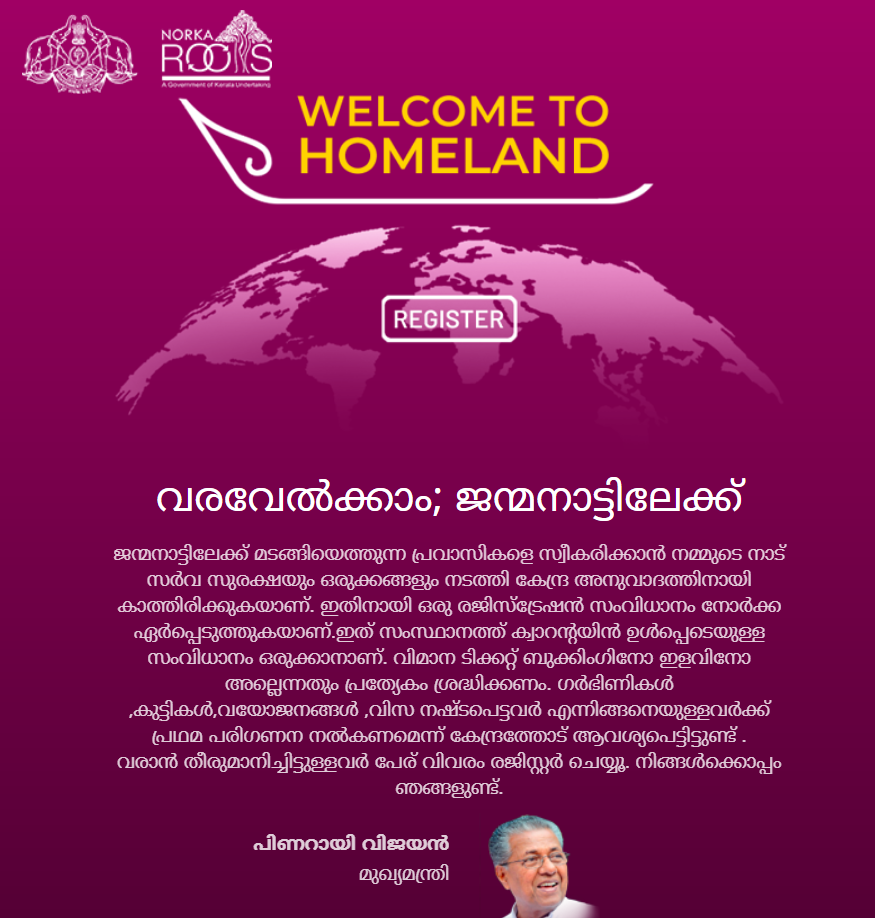 A new portal for the registration of Non Resident Keralites living abroad and evincing interest to return to Kerala after the air traffic is restored is started by Kerala government. Kerala government has made special arrangements to bring home the Keralites who have been trapped abroad due to coronavirus virus.




The prevalence of coronavirus across India is increasing day by day. As a result, states have declared curfews and closed borders. Moreover, local bus, rail and air traffic has been canceled.
As a result, people who work and work abroad and abroad are often unable to move to their hometowns. That way, Kerala people in various states are trapped. The central government yesterday allowed the repatriation of overseas workers to their home states for more than a month. To this end, the Union Railway Ministry is said to have developed a plan to run 400 special trains per day.
In the meantime, a website has been created on behalf of the Government of Kerala to bring home the people who are stranded in foreign countries. Keralites who wish to return home from overseas are advised to register on https://www.registernorkaroots.org/
According to the NORKA roots website, 4 million Keralites are abroad. 13.7 Keralites are stuck in different states within India due to the extended lockdown.
How to register in NORKA Roots registernorkaroots.org website
The registration is only to ascertain the details of 'Non Resident Keralites' who are locked down in different countries due to COVID-19 and for making quarantine arrangements in Kerala.
Go to https://www.registernorkaroots.org/ website.
The home page asks if you're a Keralite residing in India or abroad. Click on the appropriate button.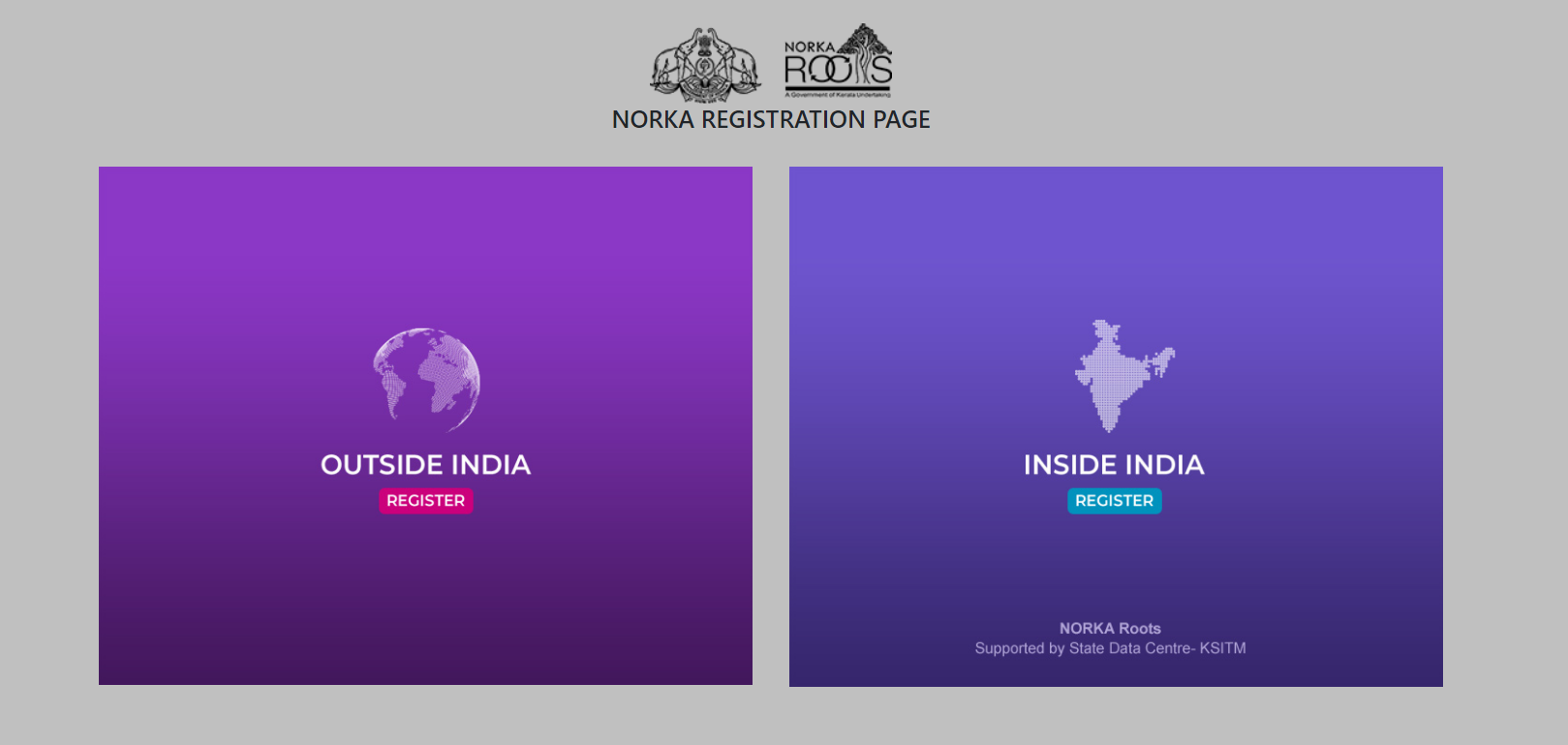 Enter your appropriate details like Name, Address of residence, proof of existence, passport details (if you're outside India)
The required fields of details include the full address and district details of residence in kerala.
The data, if required will be shared with concerned Government departments.
Click Proceed
In the registration form enter your details as in passport, make sure your Surname and given name matches as in passport
Enter your Passport details and other personal details like Visa number etc
Make sure to mention if you have been tested for Covid 19
Also you need to mention if any of your family members tested positive for Coronavirus
Mention If On return to your house in Kerala after proper testing of COVID-19 , do you have a separate room with toilet facilities for self-quarantine?
Also You need to select If you are to be quarantined in the interest of your health and of your family members , what would be your choice?
Government run centres or Private centres
Add other family member details if there are any and register