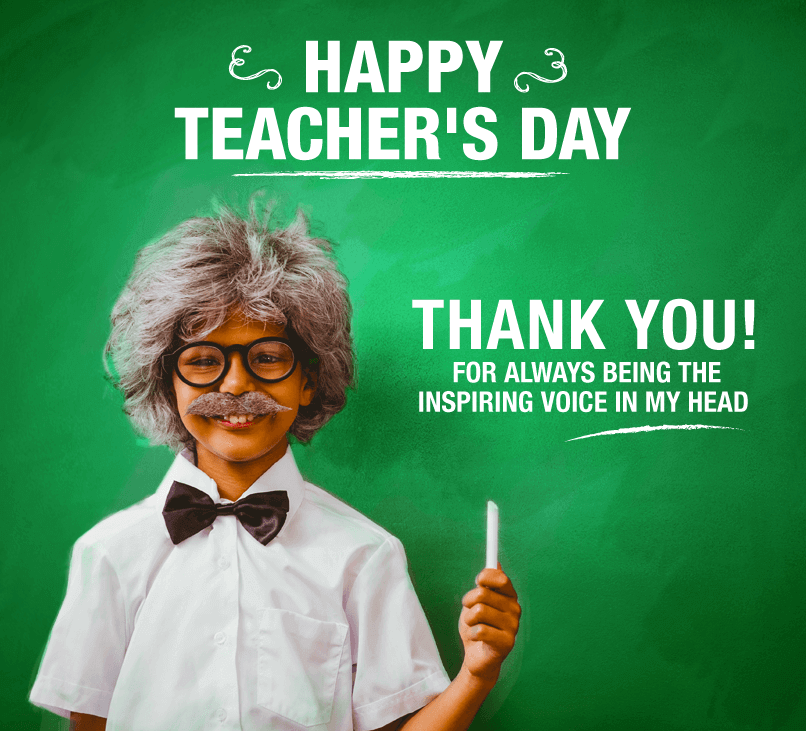 September 5th of every year is considered as Teacher's Day in India. It is a day for showing gratitude, love and respect for the contributions and sacrifices made by teachers for their students. Schools, colleges and universities across India honor their teachers with gifts and awards for their accomplishments over the last one year.
Teachers Day is celebrated on different dates across the world, however, October 5th is considered as the 'World Teacher's Day'
Why is 5 September Celebrated as Teachers' Day in India?
5 September is the birth anniversary of former President of India, Dr. Sarvepalli Radhakrishnan. While he is known for being the first Vice-President of India and the second President of India, he was renowned as a great teacher before that. Each year, Teachers' Day is celebrated in India in memory of Dr. Radhakrishnan.
An academic and a philosopher, Dr. Sarvepalli Radhakrishnan was awarded the Bharat Ratna, the highest civilian honour in the country, in 1954 and was nominated 27 times for the Nobel Prize. He wrote 'The Philosophy of Rabindranath Tagore' and he dedicated 40 years of his life to teaching before entering politics.
The reason for celebrating his birthday as Teachers' Day is because of a story. According to the story, when Dr. Radhakrishnan's students requested him to allow them to celebrate his birth day, he insisted that instead of celebrating his birthday separately, it would be a privilege if 5 September is observed as Teachers' Day. Since 1962, India has been celebrating this date as Teachers' Day.
Teachers Day Wishes and Message Quotes for Whatsapp and SMS
You are not only our teacher
You are our friend, philosopher and guide
All molded into one person
We will always be grateful for your support
Happy Teachers Day
"Without you, we would have been lost. Thank you, teacher, for guiding us, inspiring us And making us what we are today."  ― Happy Teacher's Day
T – Talented
E – Elegant
A – Awesome
C – Charming
H – Helpful
E – Efficient
R – Receptive
Rarely does someone get to influence a person's life in a positive way for a lifetime, as a teacher can, fostering optimism and confidence, providing knowledge that leads to success, and being a good role model, as you have, and you are, and you will… forever. I'll remember you always. Thank you.!
"Wishing Everyone A Happy Teacher's Day! Thank your teachers for the all the efforts they have put in to make you a better person in life."
"I found guidance, friendship, discipline and love, everything, in one person. And that person is you."  ― Happy Teacher's Day
"Without you, we would have been lost. Thank you, teacher, for guiding us, inspiring us And making us what we are today."  ― Happy Teacher's Day
"You took my hand, opened my mind and touched my heart." ― Happy Teacher's Day
"Your teachings will never be erased from my mind." ― Happy Teacher's Day
Teachers Day GIF Images and WhatsApp Greetings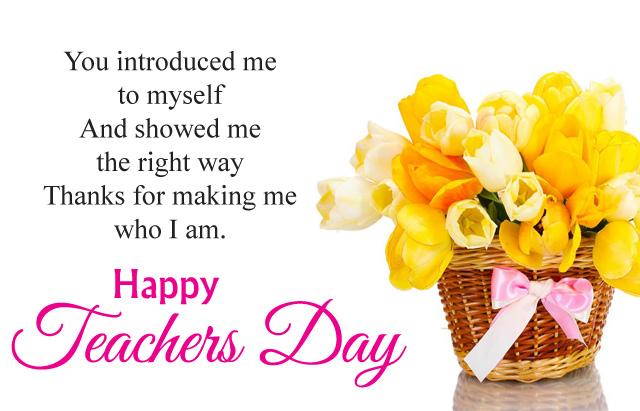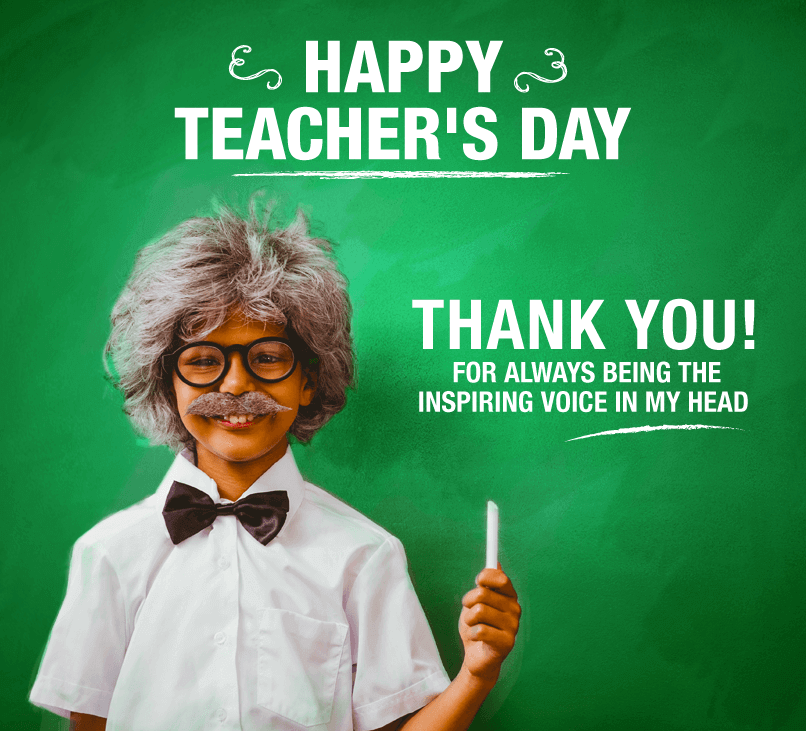 Teachers' Day Wishes in Hindi Shayari and Quotes
क्या दूँ गुरु-दक्षिणा,
मन ही मन मैं सोचूं।
चुका न पाऊं ऋण मैं तेरा,
अगर जीवन भी अपना दे दूँ।
गुरू गोविंद दोउ खड़े, काके लागू पाव, बलिहारी गुरू आपने, गोविंद दियो बताय
– गुरू ब्रम्हा, गुरू विष्णु, गुरू देवो महेश्वरा, गुरू साक्षात परम्ब्रम्ह तस्मय श्री गुरूवनमः
हैप्पी टीचर्स डे
शांति का पढ़ाया पाठ, अज्ञानता का मिटाया अंधकार
गुरु ने सिखाया हमें, नफरत पर विजय हैं प्यार…|||
गुरु तेरे उपकार का,
कैसे चुकाऊं मैं मोल,
लाख कीमती धन भला,
गुरु हैं मेरे अनमोल
माता गुरु हैं, पिता भी गुरु हैं,
विद्यालय के अध्यापक भी गुरु है
जिससे भी कुछ सिखा हैं हमने,
हमारे लिए हर वो शख्स गुरु हैं