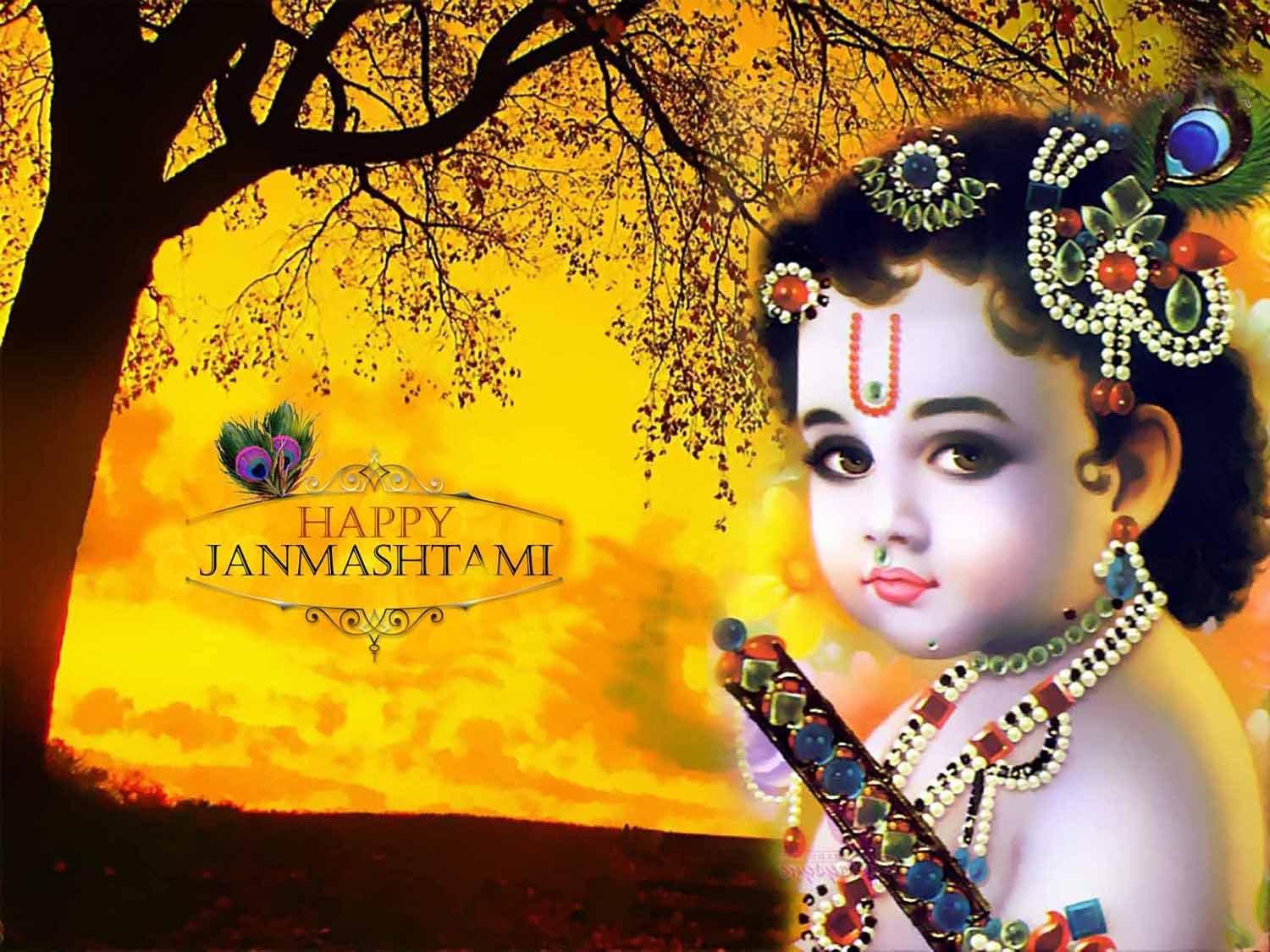 Krishna Jayanthi or Janmashtami is an important festival among the Hindu community in India and across the world. Janmashtami celebrates the birth of Lord Krishna, who is the 8th avatar of Lord Vishnu. Lord Krishna is one of the most loved and celebrated Gods in the Hindu mythology primarily because of his appearance as a Baby in most of the mythological scriptures like Mahabaratha.
When is Janmashtami 2019?
Janmashtami will be celebrated on the 24th of August 2019 in the northern parts of India. However, in the southern states like Tamil Nadu, Andhra, Telangana and Kerala, the birth of Lord Krishna is celebrated as Krishna Jayanthi on the 23rd of August 2019.
Significance of Janmashtami | Krishna Jayanthi
Lord Krishna was born at the midnight of Ashtami (8th day) of the Rohini Nakshatra (Hindu zodiac sign). The month in the Hindu calendar is Shravan and corresponds to August or September in the English calendar.
"Janm (Janam)" means birth in Hindi, Sanskrit and "Ashtami" refers to Eighth. Considering Krishna as the eighth incarnation of Lord Vishnu, he was the 8th son for his parents, Yashoda and Vasudev and was born on the 8th day of Ashtami. Although Yashoda and Vasudev can be considered as Krishna's parents the mythological reason behind it is significant. Krishna was the eighth child to Vasudev and his princess Devaki. Devaki's brother Kansa was predicted to be killed by the eighth son of Devaki. As Kansa killed all of Devaki's children, Devaki took Krishna to Yashoda and Nanda's house in Gokul, Mathura.
Krishna Jayanthi is another popular name for Janmashtami. However, Sree Jayanthi, Nandotsav, Saatam Aatam and Krishnaasthami are other names for the same fesitval.
Janmashtami | Krishna Jayanthi Rituals
The rituals for this festival differ especially between the north and south of India. Devotees of Lord Krishna stay on a fast until midnight, read the Bhagvad Gita and decorate a Baby Krishna's idol in a small cradle and recite mantras.
In the state of Maharashtra, Dahi Handi is a common and entertaining ritual. Devotees of Lord Krishna form a human pyramid and attempt to break a pot filled with curd or buttermilk. Lord Krishna loved butter, curd and buttermilk, it is believed.
The holy temples of Krishna in Mathura and Brindavan are lit and decorated. Large number of devotees visit the ISKCON temples across the country.
In the southern states, women make 'flour rangolis' of Lord Krishna's footprints marking his presence into the house.
Krishna Jayanthi 2019 Ceremony Timings | Shubh Muhurat
| | |
| --- | --- |
| Sunrise | August 24, 2019 6:09 AM |
| Sunset | August 24, 2019 6:48 PM |
| Nishita Kaal Begins | August 25, 2019 12:06 AM |
| Nishita Kaal Ends | August 25, 2019 12:52 AM |
| Ashtami Tithi Begins | August 23, 2019 8:09 AM |
| Ashtami Tithi Ends | August 24, 2019 8:32 AM |
| Rohini Nakshatra Begins | August 24, 2019 3:47 AM |
| Rohini Nakshatra Ends | August 25, 2019 4:16 AM |
| Parana Time | August 25, 2019 6:10 AM |
Janmashtami 2019 | Krishna Jayanthi 2019 Wishes Whatsapp Images