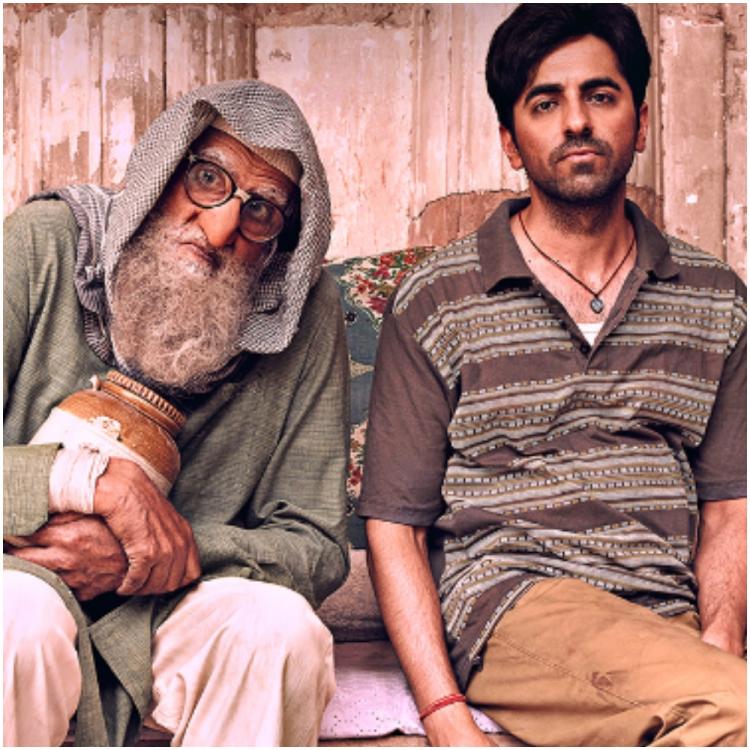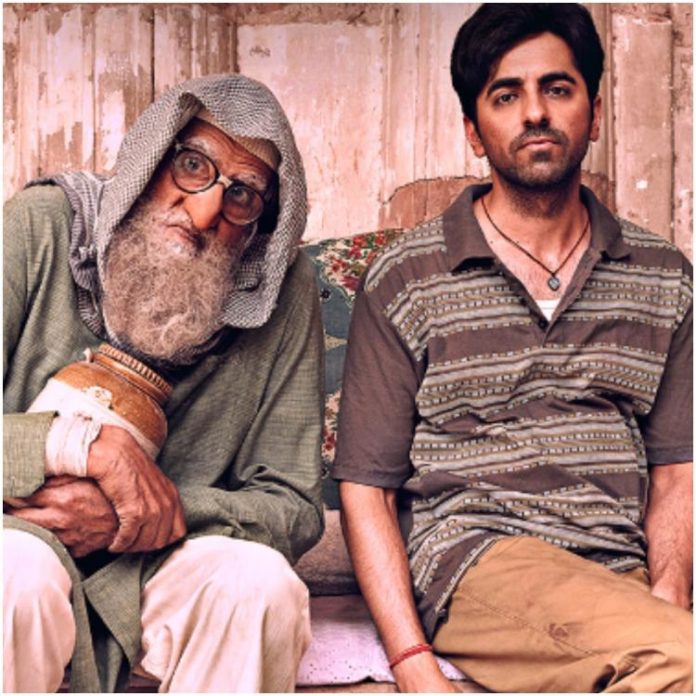 Gulabo Sitabo marks the union of two of the best actors that Bollywood has produced over time. The industry as well as the audience were eagerly awaiting for this fun entertainer to release this year. But the corona virus outbreak took everything by a storm and put a halt on every film release. The makers of Gulabo Sitabo took the decision to release the film digitally on Amazon Prime Video.
Gulabo Sitabo will be the first Bollywood film that will entirely skip the theater release and head straight for the digital platform. Considering the current scenario, the future is uncertain. The makers felt it was right to release the film digitally. This caused a stir and controversy across the film industry as stakeholders could not consume these change of events.
Gulabo Sitabo has been directed by Shoojit Sircar and will be releasing on Amazon Prime Video on Hune 12th 2020.
Gulabo Sitabo Trailer
Gulabo Sitabo trailer was released by Amazon Prime Video. This was the first trailer launch that wasn't attended by media or anyone for that matter. The trailer explores the battle of words between the titular characters; Gulabo and Sitabo. Gulabo wishes to sell Fatima Mahal, his home and a piece of his heart.
Sitabo, a tenant, refuses to let the house be sold. They enter a civil battle which leads to chaos and a banter that makes your sides hurt. Sitabo comes up with a plan that would help both, Gulabo should adopt him. Sitabo shoos him away calling him a termite and bringing an end to the trailer.
Watch the trailer of Gulabo Sitabo here:
Gulabo Sitabo Plot
Gulabo Sitabo revolves around an old dilapidated house, Fatima Mahal, and its residents. Fatima Mahal is owned by Mirza better known as Gulabo. Gulabo adores the house and refuses to part with it until the going gets tough. One of his longest tenants is Sitabo.
Gulabo finally decides to sell the house and thus begins his struggle to get rid of his stubborn tenants. Sitabo refuses to let Gulabo sell the house and becomes a huge thorn in his path. He knows that if the house is sold he will be homeless.
Thus begins the needless banter between Gulabo and Sitabo. They fight their way through a law case with their wit. They make multiple visits to the court to fight a legal battle. Sitabo tries to curb the confusion by telling Gulabo to adopt him and make life simpler.
Gulabo Sitabo Cast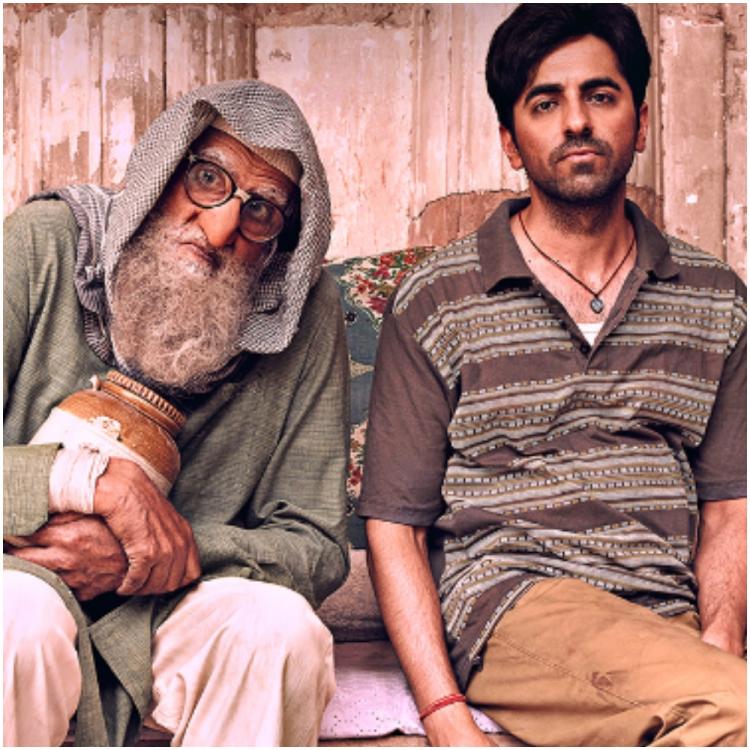 There is no better actor in the history of Indian cinema other than Amitabh Bachchan. This is unanimous. The whole industry considers themselves to be lucky if Big B graces their film. And Shoojit Sircar has been lucky for the fourth time. This time around Big B will play the role of Mirza, an aged and grumpy landlord who will go by the name Gulabo.
Giving him the company he needs is the new age superstar Ayushmann Khurrana. Khurrana plays Baankey or better known as Sitabo. Sitabo is the opposite of Gulabo, young, shrewd and not lucky in the monetary department.
Apart from the character played by Khurrana we also see Annu Kapoor playing a stubborn tenant. The film also stars Vijay Raaz, Brijendra Kala, Srishti Shrivastava and Farrukh Jafar.
How to watch Gulabo Sitabo?
After much debate and alot of controversy, it was decided that Gulabo Sitabo would opt for a digital release. The makers found Amazon Prime Video the most ideal platform to release their film. This comes as a surprise as Gulabo Sitabo will be the first film to release first on a digital platform without a theatrical release.
Gulabo Sitabo will be available on Amazon Prime Video from June 12th 2020.
To watch Gulabo Sitabo follow the next few simple steps:
Download Amazon Prime Video through Playstore or Apple Store
Login into your Account
Search for Gulabo Sitabo
Gulabo Sitabo Leaked Online by Tamil rockers?
Although technology brought along with it bucket loads of advantages there are a few issues that surpass the goodness. Every makers strives hard to create content that is unique and can entertain the audience. It is a huge blow when piracy overshadows the hard work put into the content creation process.
In this case, Gulabo Sitabo was meant to be released in theaters but due to the corona virus outbreak it will solely be released on the digital platform only. The expectations for the movie are high and since it is the only form of monetary intake it being leaked will have a huge impact on the collections of the film.
The release of Gulabo Sitabo on Tamilrockers, the nation's leading torrent site for series, movies and shows leaked the full movie prior to its release. Tamilrockers allows free download and streaming of shows. Modern day web series and online streaming platforms depend a lot on opening week traffic as a significant source of return on investment.
With the onset of Tamilrockers and other online web series streaming sites, makers and digital streaming partners face a haunting task of dealing with this situation in their hands. Also taking into consideration the current economic status of the country, it is only through web series that the industry will be able to make money.
Another aspect that should be taken into consideration is that in such times many people have opted for subscription of OTT platforms for the sake of entertainment purposes. They will prefer to make use of the money spent rather than searching for a pirated mere 480P or 720P print version of the show.
Disclaimer: We at TheNewsCrunch condemn movie/ web series piracy and pledge for strengthening the anti-piracy laws across the globe and give due respect to the skills and talent of the actors and everyone involved in the digital entertainment industry. The Copyright Act, 1957 protects all type of music, songs, and videos, literary and artistic work. The Stop Online Piracy Act (STOP) is also one such act that restricts access to sites that host pirated content.