It has been a six weeks since Bigg Boss 13 started. So now more members are present inside the house, who are working hard to make their place in the show. But among them, the name of the winner of the show has been announced. This season of Bigg Boss has been won by model Asim Riaz who came from Kashmir, defeating Shehnaz Gill. Not all of us, but Google is telling this. Yes, using Google, we tried to know every information of the world, according to the same Google, the winner of Bigg Boss 13 has come out, which is infinitely Riyaz. If you dont believe just Google for "Bigg Boss 13". If Google predicts them as winner and runner-up what happens to Sidharth Shukla?




Actually, as soon as you type Bigg Boss 13 on Google, in the box on the right, Asim is described as a winner with all the details of Bigg Boss 13, while Shahnaz is the runner-up. In such a situation, you can understand how much we should trust Google. Do you agree with this result? If you're a Sidharth Shukla fan you will not be happy with this result. But the voting results this week shows Sidharth Shukla has more than 50% of votes compared to others. Asim is not nominated this week though.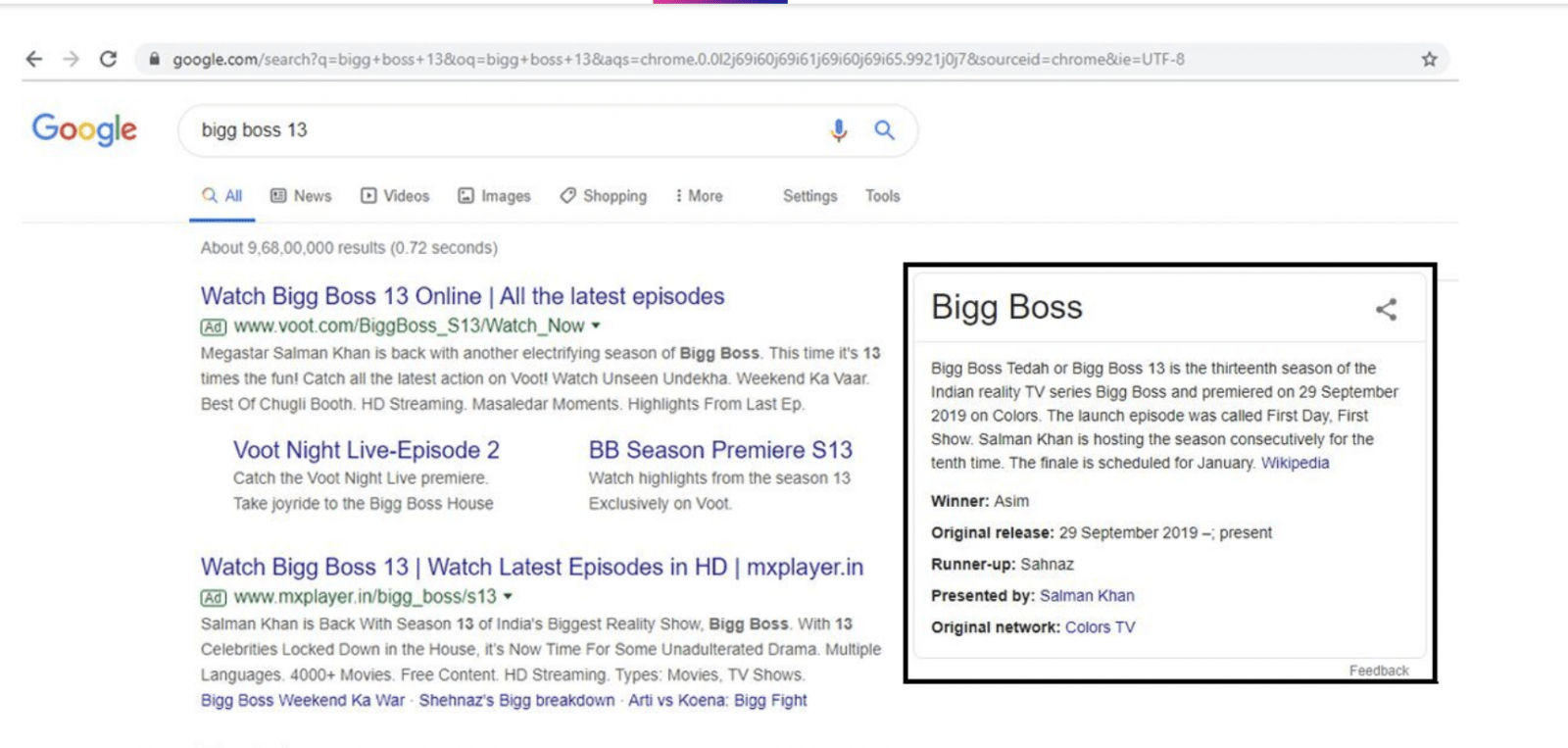 Actually, the reality show which has not reached its midst point and more than half left, Google has named its winner first and has raised questions on itself. There is no 2 opinion that Asim and Shahnaz have increased their popularity tremendously since the show started. But now they have a long way to go.