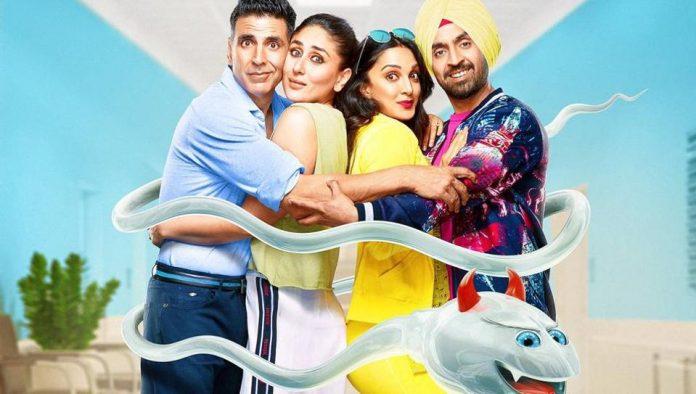 After giving hit films like 'Kesari' and 'Mission Mangal' this year, Akshay Kumar is now in front of the audience with a light-hearted comedy film. His film 'Good Newzz' is going to be released this week. Today on the occasion of Christmas, we saw this film and this is a special review for you.




Cast: Akshay Kumar, Kareena Kapoor, Diljit Dosanjh, Kiara Advani, Tisca Chopra, Anjana Sukhani and Adil Hussain
Director: Raj Mehta
Story: Akshay Kumar and Kareena Kapoor (Kareena Kapoor) starrer film 'Good News' (Good Newwz) is the story of two couples who are upset due to lack of children. These two couples are Akshay-Kareena and Diljit-Kiara. Due to not having children, they have to face many uncomfortable situations in the society and at the same time, like a normal couple, they also feel incomplete in their married life. Now the fun in the plot is that the surname of both of them is 'Batra' and they are trying to get children through IVF with the same doctor. During this time, due to a common surname of these couples, the doctor makes a mistake and they mix their samples among themselves. From here comes a lot of debate between these couples about the twist and their child in the story. But in the end, like every Bollywood film, it also has a happy ending.
Music: Talking about the music of the film, here we get to hear romantic, emotional as well as party type songs. Keeping in mind every aspect of the story of the film, the makers set songs here and it makes its story even more beautiful.

Final Take: This festive season, if you also want to enjoy a light-hearted comedy film with your family, then you must watch this film. The film has comedy, drama is emotion and there is also a lot of entertainment. Akshay Kumar's style in the film as well as its comic punches will make you laugh a lot. The first half of the film is full of comedy, while after the interval it takes you on an emotional journey. You will also like Kareena Kapoor's style in the film. Couples who are struggling to get children will be able to relate to the story of this film to a great extent and they will surely like it too. In our opinion, this film will entertain you very much in theaters.
Acting: Akshay Kumar is seen in this film in his very comic style. His style, attitude and his dialogues in the film make you laugh a lot. Kareena plays the role of a smart, sensitive and intelligent woman in the film. She is seen fully cast in her character. His beautiful screen presence and his acting have proved successful in impressing us once again. Talking about Diljit Dosanjh in the film, his style is also very fun. However, seeing him at many places in the role of a Punjabi man, it seems that he is over-acting. Otherwise they have done a great job. The character of Tisca Chopra in the film is also interesting. She is here in the role of a doctor, she is seen doing justice to her acting.