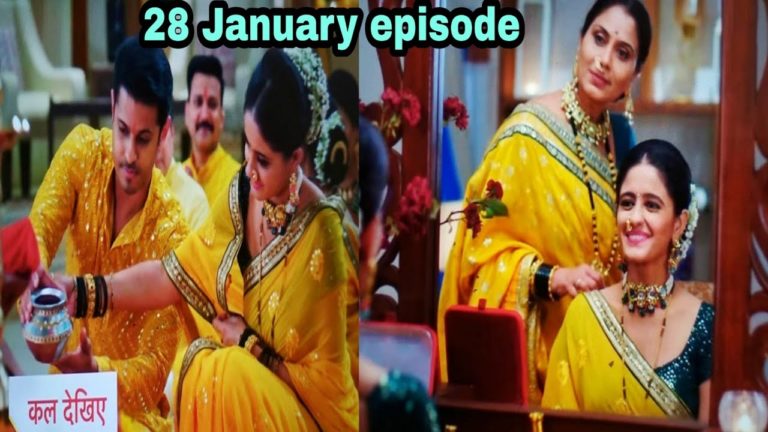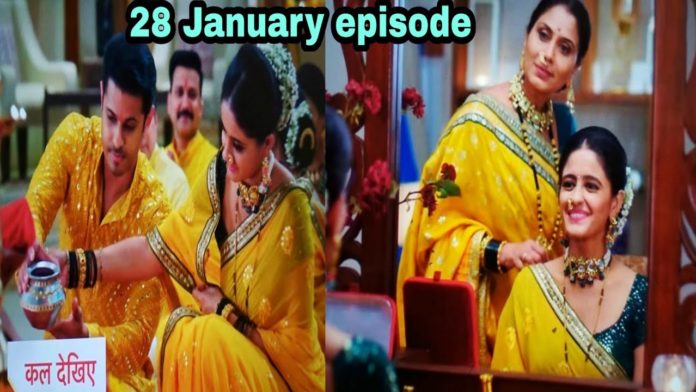 In the Star Plus serial 'Ghum Hai Kisikey Pyaar Mein,' viewers see the full-on drama. Pakhi is trying to embarrass Sai on everything, and the whole family supports him. Here, the family members say a lot of good comes to the family when they do not have a fire during the worship.
In the upcoming episode aired on Thursday 28th January 2021, it will be shown that everyone instigates Virat against Sai in the house. Virat's father tells him that you have only two ways. They say, either you take your wife out of the house or take it away from this house. Hearing this, Virat's mother explains that she must listen to Sai before making any decision.
Virat gets very angry and upset after hearing all this. Virat agrees to talk to Sai. Meanwhile, Virat's mother calls Sai down. Sai comes down like a bride. He has done a complete makeup for the puja. Sai is prepared in the same way as the family members have said.
Seeing Sai like this, Virat, along with all the family, remains watching him. Kaku says, seeing her like this, now Sai is doing a new trick. Pakhi is also shocked to see Sai. In the last episode, you saw that the householder emphasizes Sai to make him feel like a bastard. But Sai doesn't budge
Till now, you have seen that new people are adopting new ways to trouble Sai. Kaku has told Pakhi that now she can control Sai. Pakhi wants to take Virat away from Sai. At the same time, Sai is facing every trouble.