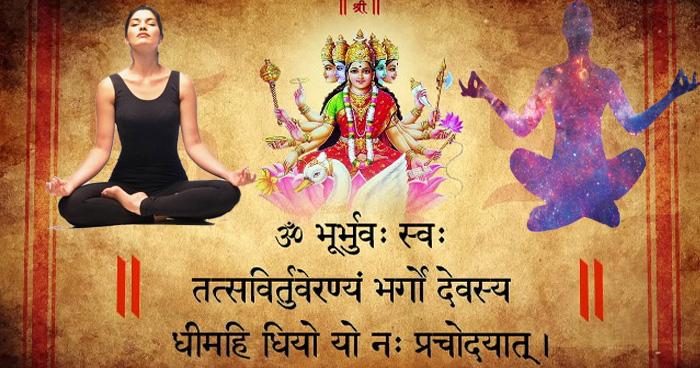 Avani Avittam is followed by Gayathri Japam recitation on the following day. The day of Gayathri Maha Mantra Japam recitation is an auspicious day for Hindus, epecially Brahmins. This day falls on the next day of Shravana Purnima ( Avani Avittam) , which is the full moon day in the month of Shravan.
Yajur, Rig and Sama Vedics chant the Gayatri Maha Mantra Japam for 1008 times. In South India, the rituals are succeeded by the Avani Avittam Upakarma rituals. Telugu people celebrate Gayathri Japam as Gayatri Padyami or Gayatri Pratipada.
Gayathri Japam 2019 Rituals
On the day of Gayathri Japam, Brahmin lads wake up before sunrise and take a bath. This is followed by offering prayers to their Saraswati and Lakshmi for knowledge and wisdom. Following this will be the main Gayathri Maha Mantra recitation which is usually 1008 or 108 times. There is no specific time slot for performing this recitation. This happens during the mornings.
Gayathri Mantra can be recited by any individual who is a Brahmachari, Vanaprastha or a Grihasta.
The Mantras are dedicted to the Surya Bhagavan (Sun God). It is considered to be very holy to chant the mantra during sunrise, noon and sunset. It is a very powerful mantra, as believed by ancient Vedics.
Ceremony Timings for Gayathri Japam 2019
| | |
| --- | --- |
| Sunrise | August 15, 2019 6:06 AM |
| Sunset | August 15, 2019 6:55 PM |
| Purnima Tithi Begins | August 14, 2019 3:45 PM |
| Purnima Tithi Ends | August 15, 2019 5:59 PM |
Significance of Gayathri Japam Recitation
The power of Gayatri Mantra is found in several Vedic scriptures. It is considered to be the epitome of power when it comes to the Hindu mantras of all time. According to vedic myth, Gayathri is a powerful Goddess and is termed as the 'Mother Goddess. The more a person recites the Gayathri Mantra, the more will be his spiritual happiness. It is believed to free an individual from his sins and offers purification of the soul.
Gayathri Maha Mantra Recitation Procedure & Meaning