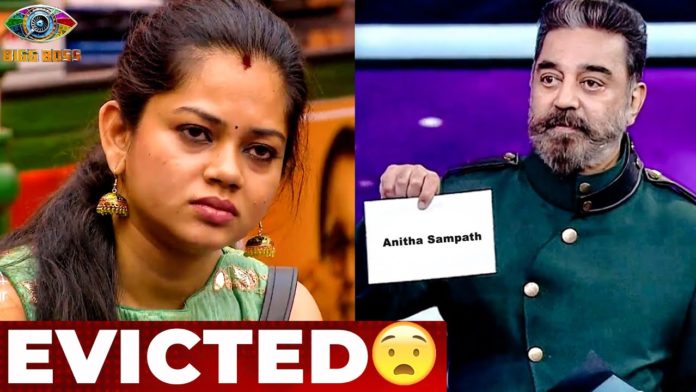 It is known that Anitha was one of the most active players in the Bigg Boss show from the beginning. She is currently accused of shouting and raising her voice against Aari, one of the fellow contestants of Bigg Boss 4. However, one of her positives is that she plays with uniqueness regardless of who the other person is. She also has the reputation of being the one who speaks her mind without hesitation and fear of anyone.
It is also worth noting that she was one of those contestants who stood against Archana's group. But at the same time there has been talk among the audience that the biggest mistake she made was getting angry at Aari yesterday.
This is the only reason for Anitha to get evicted from the Bigg Boss house this week. This is evidenced by the fact that Anita received the lowest number of votes so far.
In this situation, it is known that Kamal Haasan has been attending the Bigg Boss show for only one day on Saturday and has been campaigning on other days. One of his fans recently asked Kamal Haasan during the campaign at Nagercoil whether Anitha will get evicted this week. This video is going viral on social media.
🤭🤭🤭 pic.twitter.com/DEafN770SM

— Mohammed Aziz (@iaziz07) December 21, 2020
This video also shows the people's mindset against Anitha, and she might get evicted during this weekend.