BBK8 Grand finale on Sunday will decide the title winner and runner up of Bigg Boss Kannada 8. However, the fans of the top 3 contestants are leaving no stone unturned in ensuring their fan base stays positive ahead of today's Grand finale episode.
The top 3 finalists, Divya Urudaga, Aravind and Manju will know their destiny at the end of the electrifying grand finale episode on Sunday. However, Aravind and Divya Urudaga's fans are already declaring their man KP Aravind as the winner and his beau in the show as the runner up.
Fake Posts Indicate Divya As Title Winner?
Several fake photoshopped images are circulating on social media platforms using one of the Instagram posts from Colors Kannada. One of the video posts indicated the top 3 finalists of the Grand finale. However, fans are editing these images to depict their favorites as the winner.
Many versions of the top 3 vote results are circulated on Twitter and Instagram. Hence, the audience are confused about the potential title winner of this season. According to reports, Divya Urudaga stands a chance to win the second runner up position of BBK8.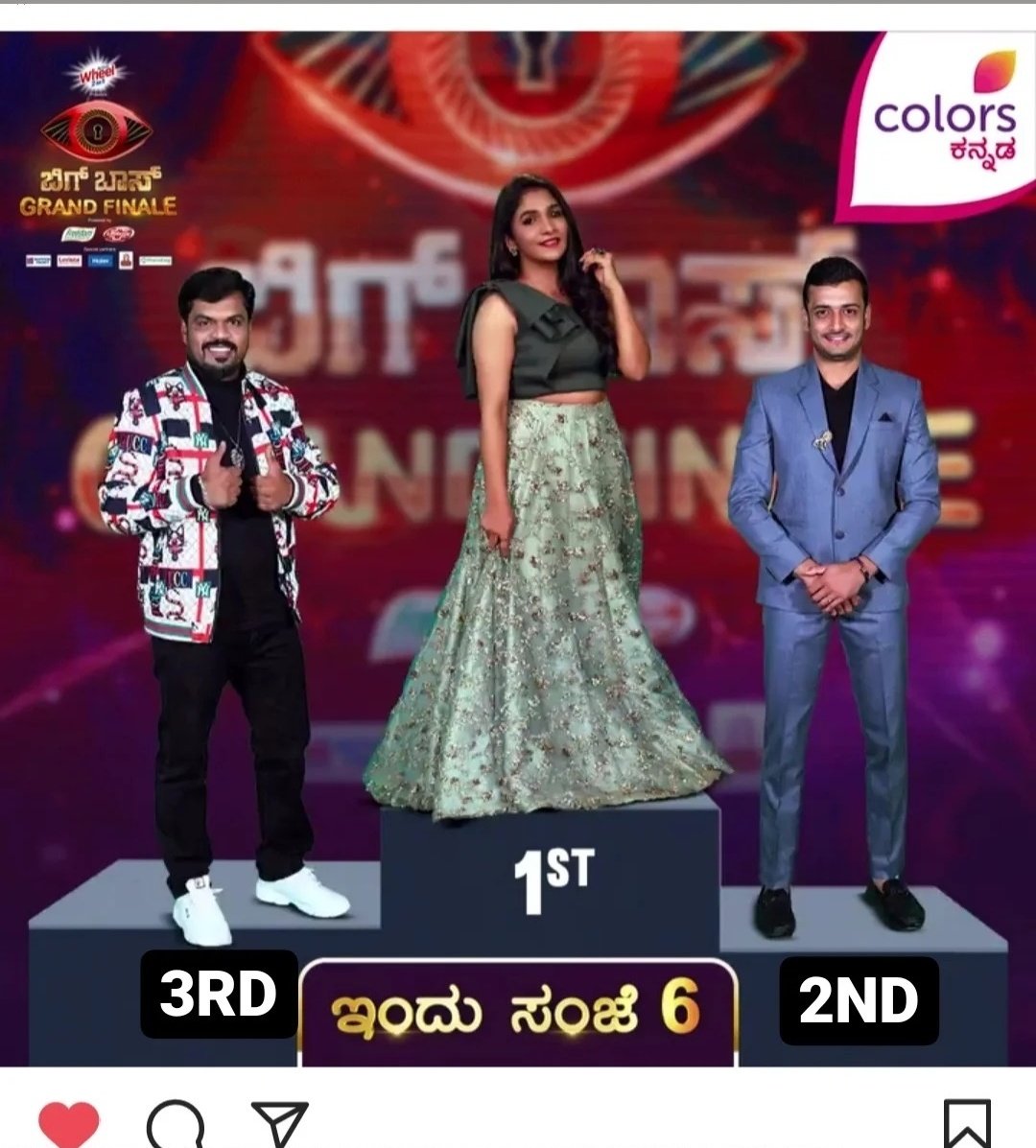 https://twitter.com/bts0705/status/1424262933333221380/photo/1