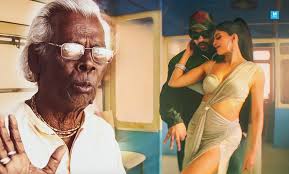 March 26th saw the release of singer-songwriter Badshah's latest song titled 'Genda Phool'. The song features the beautiful and mesmerizing Jacqueline Fernandez. Although the song was very well appreciated by the audience and has crossed 50 million views on YouTube, it has entered a controversy as well. The catchline of the song features the lyrics 'Boro Loker Biti Lo' which is a part of a famous Bengali song. The song received appreciation from Badshah's fans as well as the Bengali community but the rapper is caught in a situation and charged for plagiarism. The line was infused in the song without giving any credit to the original creator of the Bengali folk song, Ratan Kahar. When the song was uploaded on YouTube the credit for the lyrics were attributed to Badshah. After facing a lot of flak for this, YouTube eventually changed it and gave the necessary credits to the original Bengali folk song.
Ratan Kahar's Hometown
Ratan Kahar resides in Birbhum district of West Bengal. He recently lost his house due to it being demolished as he did not have any money. He is currently living in a temporary establishment.
Brooke Warnock's Unknown Facts
Ratan Kahar's original song Boro Loker Biti was initially adapted by singer Swapna Chakaraborty back in 1976. After which Chakaraborty and Kahar worked together in many Bengali films and music but the credit always went to Chakraborty. The song went on to the Golden Disk award.
Ratan Kahar has also sung in Kolkata's Akashvani radio station. After which, Ratan Kahar began to work with Akashvani under the supervision of Pahari Sanyan.
Ratan Kahar comes forward after years of singer and lyricists becoming famous and making money out of his songs. He always remained in the dark and was never given the credit he deserved.