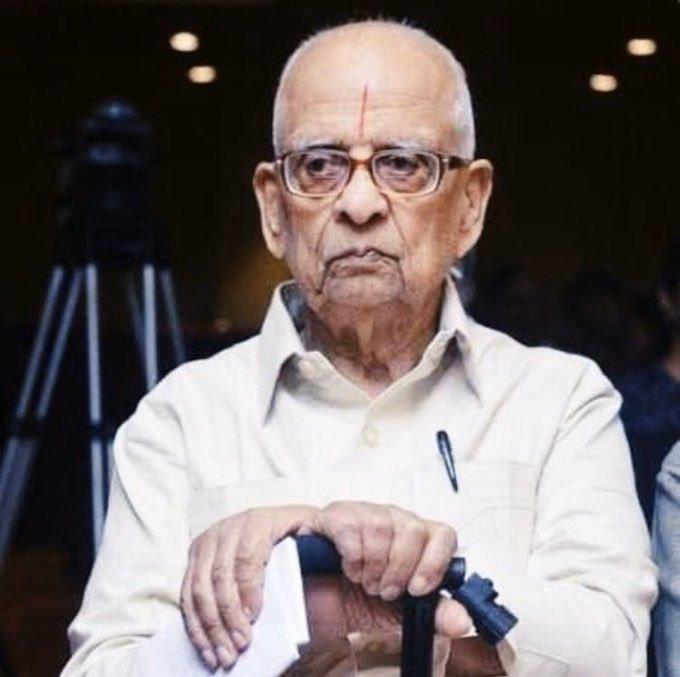 The Ayodhya verdict comes to a historic end. The long pending Ram Janmabhoomi-Babri Masjid case came to a close with the Hindus getting the entire disputed 2.77 acre land and Muslims getting 5 acres of alternate land.
The brainchild behind the Hindus' victory was a stalwart of the Indian bar, Parasaran K who represented Ram Lalla Virajman, or the infant deity, in the title suit.
Who is Senior Advocate Kesavan Parasaran?
Parasaran is considered as the 'Pitamah' of the Indian bar. Parasaran was born on the 9th of October 1927. He is also a former Rajya Sabha member and served as the Attorney General of India between 1983 and 1989.
Kesavan Parasaran's Family
Parasaran's father was a lawyer named Kesava Iyengar. Parasaran has two sons, Mohan and Satish.
Kesavan Parasaran's Education
Parasaran was a celebrated student. He was awarded Shri Justice C.V. Kumaraswami Sastri Sanskrit Medal during his graduation. He was also awarded the Justice Shri V. Bhashyam Iyengar Gold Medal in Hindu Law. Kesavan completed his Bachelor of Arts and pursued Bachelor of Law. (BA , LLB)
Kesavan Parasaran's Career
Kesavan Parasaran enrolled in the Bar Council in early 1950s.
Kesavan Parasaran served as the solicitor general of Tamil Nadu between 1976-77. He served during Indira Gandhi and Rajiv Gandhi's regimes as well.
Kesavan had a long standing association with Congress governments. However, he also worked on the drafting and editorial committee to review the working of the Constitution under Atal Bihari Vajpayee.
Kesavan Parasaran's Achievements 
Kesavan Parasaran was awarded the prestigious Padma Bhushan as well as the Padma Vibhushan.He also received the Justice Shri K.S. Krishnaswamy Iyengar Medal in his Bar Council examination.
Kesavan Parasaran's Connect With Ayodhya Dispute
Kesavan possessed an amazing knowledge of Hinduism. Parasaran described the significance of Lord Ram's birthplace as  "Janani Janma-bhoomi-scha swargadapi gariyasi (mother and motherland are greater than the heavens above)."
Kesavan's High Profile Cases in the Past
Parasaran represented Lord Ayyappa in the Sabarimala case on whether women in the mensturation age can enter the temple.
Kesavan's Bigamy Quote
"I admitted in an open meeting that I have committed the offence of bigamy. In 1949, having married my first wife Saroja, when I enrolled myself as a lawyer, a year later, I married my second wife by name 'law'," Parasaran was quoted as saying in an interview. "Law is always a jealous mistress. One has more affection towards the second wife. So, I spent more time with law than my own first wife."