The blooming youngster of Malayalam industry, Juhi Rustagi has become the most loved TV actor in recent times. At the age of 21 she has been bestowed with lots of love from people. Juhi was born on July 10 1998 in Ernakulum, Kochi. She was born to late Raghuvir Saran and Bhagyalakshmi. Juhi's father was from Ranjasthan and after his death she moved to Kerala along with her mother at the age of 6.
Likes and Goals of Juhi Rustagi
During her schooling she learnt Kathakali at the Kerala Kalamandalam. She participated and won several awards in state level competitions. Juhi has done her higher studies in fashion designing. She wishes to persue a career in Airport Management as well. At the moment her focus is on her acting career in movies as well as television. She is a dog lover and goes crazy for chocolates.
The Amazing journey of Juhi Rustagi
Every superstar paves his or her way into cinema through various paths. Juhi is one such celebrity who was touched upon by fortune at a very early age in her career. She was at a friend's party in 12 standard when the host's dad saw her in person. He was super impressed by her expressions and personality. The following day she got a call from the director of R Unnikrishnan during which she got to know that she had been confirmed for the role of Lechu in the show Uppum Mulakkum.
At that moment it was difficult for her family and friends to believe on this fact. Some of them even said that she was being cheated. She kept her calm and went to the studio. On her first day director Unnikrishnan asked to act just as she is in normal life. After a few hiccups, everything went smooth and started her journey.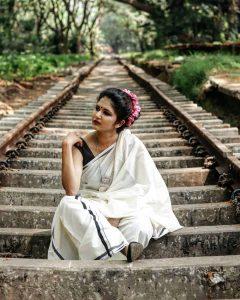 The On-screen Family of Juhi Rustagi
Juhi loved working with the cast of Uppum Malakkum. People at some point thought that this cast is her real family. On the other end everyone in the cast started calling one another with their on-screen names. The love and bonding of the cast translated into a good family time for the audience as well.
Some Unknown Facts of Juhi Rustagi
After the huge success in the debut show she has worked in other shows as well. One such show that brought her close to people was Sreekandan Nair Talk show. A couple of years back when Juhi suffered from a leg fracture she realised the enormous love people have for her. The overwhelming responses about her health and support from the fans made her understand the grip she has over the audience. A few years back there were speculations about her working on a movie project called Soochi. She did confirm about the same in one of the interviews but haven't seen her yet on the big screen.