There is nothing more satistfying to a toddler other than admitting that they have done the task by themselves. May it be drinking juice from a box, petting the dog, colouring within the lines and even adding ingredients into the dish. They love feeling wanted and capable of being independent. This is a great head start as an independent toddler eventually leads to an individual with a good self esteem and sense of identity. But the issue they face is fastening their own belt. Their little fingers are unable to clasp the buckle. The Myself Belt was created for those who use only one hand. This snaps around in the front belt loops so it secures the person within with Velcro. There is also a buckle for the sake of maintaining appearance. This slides both on and off the belt.
Myself Belts Founder and Story
Talia Goldfard was facing an issue with her toddler. His wants were falling down constantly from the wear and tear. The stretching out from diapers was proving to be an issue. This led to the child's playtime being hindered out of fear of the pant falling. That's when Talia realised there were no toddler friendly belts. She spoke to her sister Danielle Eason, and they researched children's belts. After which they experimented with different materials and designs. They then came up with a solution to produce a range of innovative belts called Myself Belts for kids.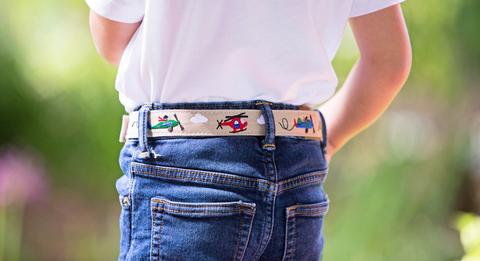 The belts are fashionable and fun. There are a variety of materials which comprise of canvas, nylon, webbing and leather. The buck doesn't stop here as there are a plethora of designs ranging from unicorn to monsters, space travel and sports along with pirate and princess themed too. The belts have the flexibility of being personalised. The Myself Belt became the Easier Belt when Talia and Danielle realised that this not only works for toddlers and preschoolers but also elders. It can be used for teens and adults who need an easy to fasten and unfasten belt. This makes it simpler for those who have cognitive challenges or limited hand dexterity. This ticks a box and lessens the frustration by levels.