Hoppy Paws is the one stop for never letting the spark of imagination die from the eyes of children. It is meant to make the child believe in mythical holiday creatures like tooth fairies, easter bunnies and flying reindeer. Hoppy Paws was meant to keep the child within you alive. The concept was to place the footprints at the feet of your child while they were asleep and claim that there was a visit.
Hoppy Paws Footprints Founder and Story
From Newport Beach, California, Trina Barkouras was not one who had an ideal childhood. She wanted to give her daughters the magic that comes with their innocence.She wanted to do everything with her capacity to assure that her daughter got the best memories and that came with staying up late at Easter night, making stencils to leave a trail of Easter bunny paw prints, leading to the Easter eggs. This was not only loved by Stacy's own daughters but also the neighbourhood children. They all wanted to buy their own print sets. That gave birth to Hoppy Paws.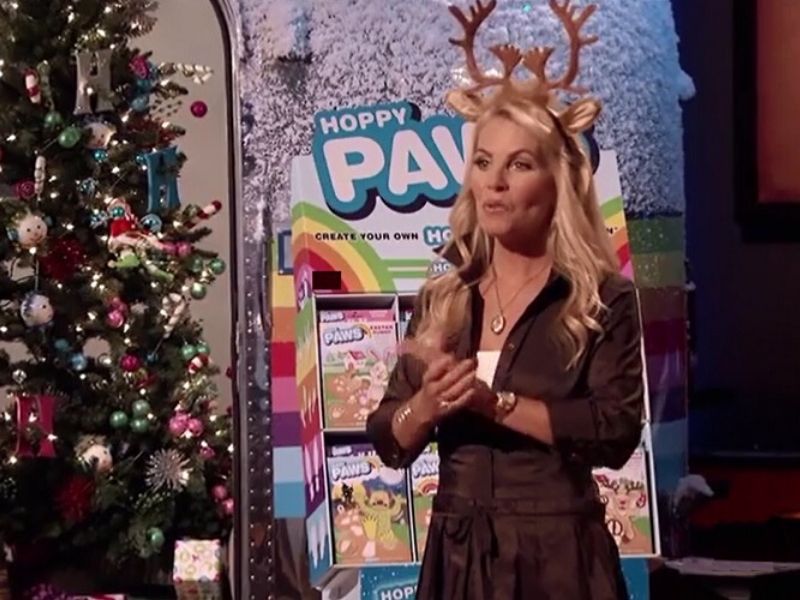 It started off as a hobby rather than a business venture. Trina was already a successful interior designer but still wished to start her own business. Her big break was when the Shark Tank producers were holding open auditions in San Diego. Trina had nothing but a rough idea, she went in and pitched her sale. She was accepted.
When applicants of Shark Tank do not have have an actual business to call their own or even a finished product to show the world, they would usually give up but not Trina. Within a short span of time she managed to invest over $100,000 in her Hoppy Paws business and even quit her job before she pitched her product before the sharks. She then devoted her time to the product, design, packaging and branding of Hoppy Paws.