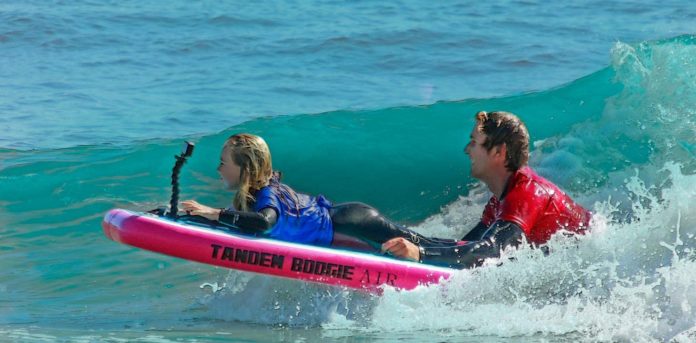 It's important for a family to create memories which will last a lifetime. The Clarks, Manya and John, wanted to give others the same joy which they had with their daughters while on the water. They used to surf on their surfboards, paddle boards and bodyboards. The Tandem Boogie is an innovative design for anyone to use including those who have no experience.
Tandem Boogie Founders and Story
The Clarks have always been around water. Back in 2007, John founded the Stand Up Paddling which was then introduced to thousands of people as a sport. John and Manya have also taken part in local competition and have even won quite a few times. They have three daughter all of whom have grown up around the water and have even done water polo, been junior lifeguards, surfing and outrigger canoeing.
Manya has earlier worked as an industrial engineer for 30 years. She is currently in charge of manufacturing and operations.John has done wonders in marketing and product development while working in the corporate world and for Tandem is the product development specialist along handles marketing and sales.
Juliette and Alleanna are currently studying at the University of California-Berkeley where they study data science, computer science and business management. Juliette is CEO, and Alleanna is community manager. Lyla is in high school and the the youngest. She is looking forward to enrolling herself in a business course and law in college. She is in charge of apparel and merchandise.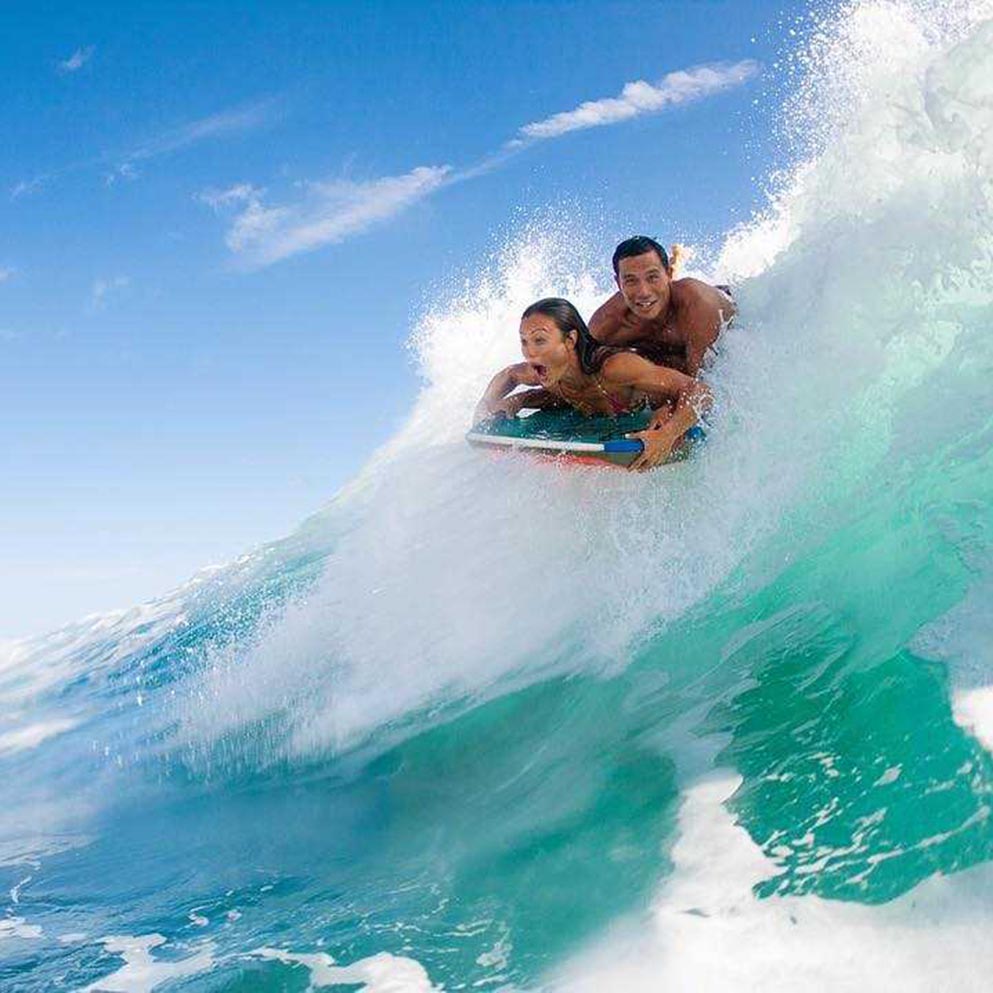 The Clarks have an additional member in Tom Morey which is the creator the first boogie board back in1971. He has provided them with much needed guidance. He also introduced them to a boogie board shaper which he has managed to develop over the last couple of years. He has even shared his opinion on how to produce a product of great quality along with. unique design. He has an integral role in the Tandem Boogie Board go Advisors.
Tandem Boogie Design
The Tandem Boogie is an inflatable bodyboard made for two. In total it has a width of 34 inches which is more than the traditional width of 21 inches. Another major difference is the material. Other bodyboards are made from polypropylene along with other materials which are hard. The Tandem Boogie is made with high density PVC material and is militarises as it can resist corrosion which is caused by scratching, chemicals, weather and impact while in water. This is the same material which is used in the Zodiac boats by the US Military and Greenpeace.
The founders also created their own patent pending internal DAD ( Dynamic AIR Design) technology which is an amalgamation of filers that is cross woven in a vertical direction so that the boat will have its novel response and stiffness. There are also soft, strong and easy grip handles which have an in-built camera mount to capture all the memories you make while on the board. The tail makes it easy for riders to climb on and cut through the waves. The boards also have a dual stage pump, backpack and a maintenance kit. The Tandem Boogie is also lightweight and can be very efficiently rolled up into a backpack which is then inflated and deflated within mere minutes making it an easy buy.