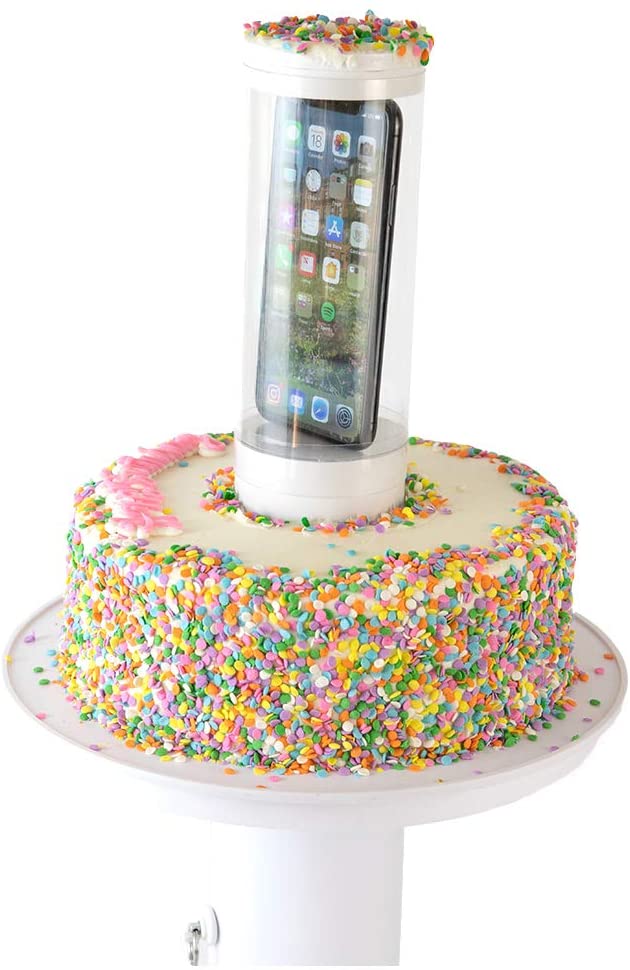 Cakes have always been fun but what's even more fun is when you have something surprisingly pop out of the cake. The idea has been in the circuit beginning from Medieval Europe. Back then there were dishes called entremets which were served between main courses. This turned out to be a manner of entertaining the diners as animals such as doves and frogs were also served.
Surprise Cake Pop-Up Gift Cake Stand Founders and Their Story
Liz Charm and her son, Jordan Long have created a manner in which we can have fun by hiding a present or fun item in the cake without violating health codes and also surprising the recipient with a fun pop up which comes out of the cake. Liz had wanted to make her daughter's 13th birthday memorable and a huge success. This was the first time her daughter would have her own cell phone which would receive as a gift.
The idea was to place the cell phone inside the cake so that it rings when her daughter blows out the candles. And she sure did manage. She sealed the phone in a plastic bag and hid it under layers of icing. When the phone began to ring, it brought around surprise around the room and the idea was a huge hit.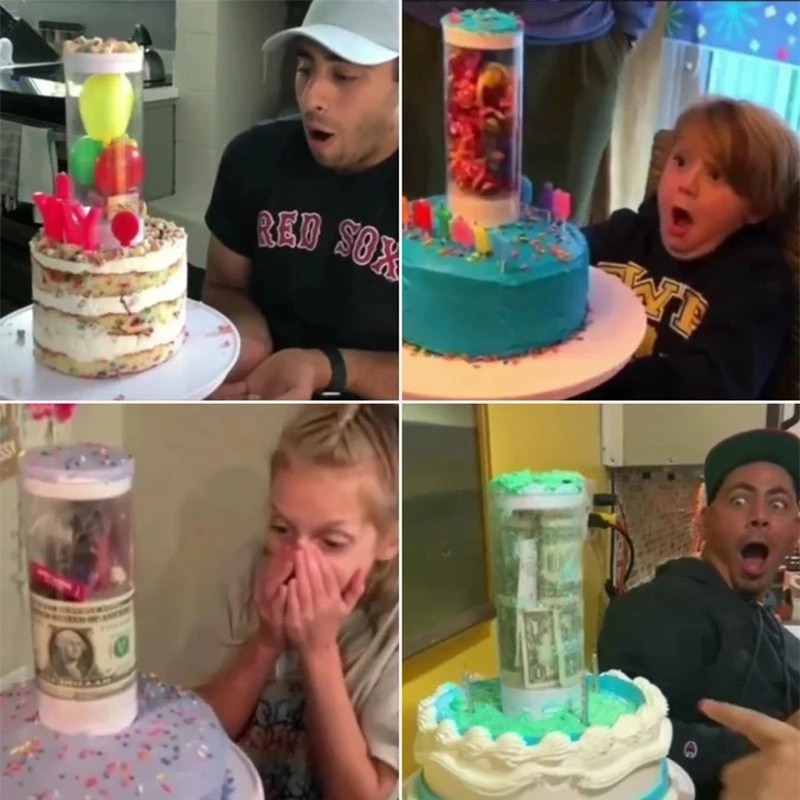 Liz then thought that others should also have the facilities to incorporate this type of surprise into their celebration. Jordan, her son, had studied engineering and they got together to create a design which would enable a surprise to be inserted into a cake. This had to be done without violating health violations.
Safety measures clearly stated that non-edible products could not be inside cakes and that's when they created Popping Cake Stand.
Features of Surprise Cake Pop-Up Gift Cake Stand
Popping Cake Stand provides an illusion that the gift is popping out of the cake itself. The gift is placed inside a plastic tube which is 6 inches tall with a 2.8-inch diameter. The stand is also made of plastic and holds a cake up to 10 inches in diameter, or 18 standard size cupcakes. There is even a separate music box which comes attached to the stand and the operating techniques are the same as your jack-in-the-box toy.