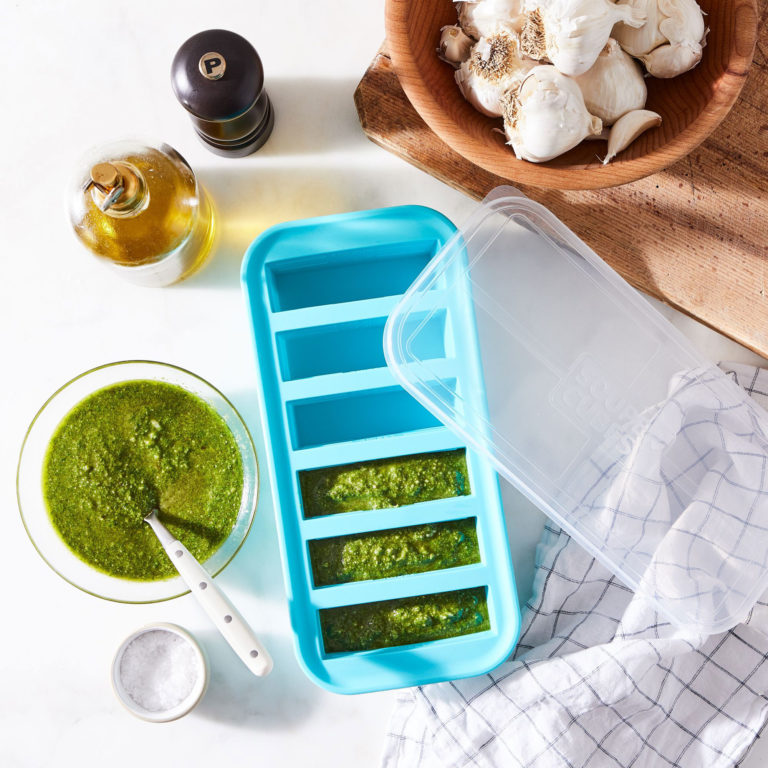 Michelle and Jake Sendowski loved homemade soup. They loved making it and enjoying every sip but with only two of them in the house, the question was what to do with all the leftover soup. Jake searched and did intensive research but there was no solution for his soup freezing problem. That's when Jake knew he had to do something about it.
Jake has a PhD in electrical engineering and years of experience developing products in the Silicon Valley tech world. He and Michelle, a PhD candidate in higher education, put their heads together and soon they had a model built on CAD. They then called their friend, Sasan Salek. Salek had years of experience in manufacturing and import-export in China and was fluent in Mandarin. The three founded Souper Cubes, LLC. The company was meant to design, manufacture, market and sell novel kitchen tools. First product to be launched was Souper Cubes freezing tray.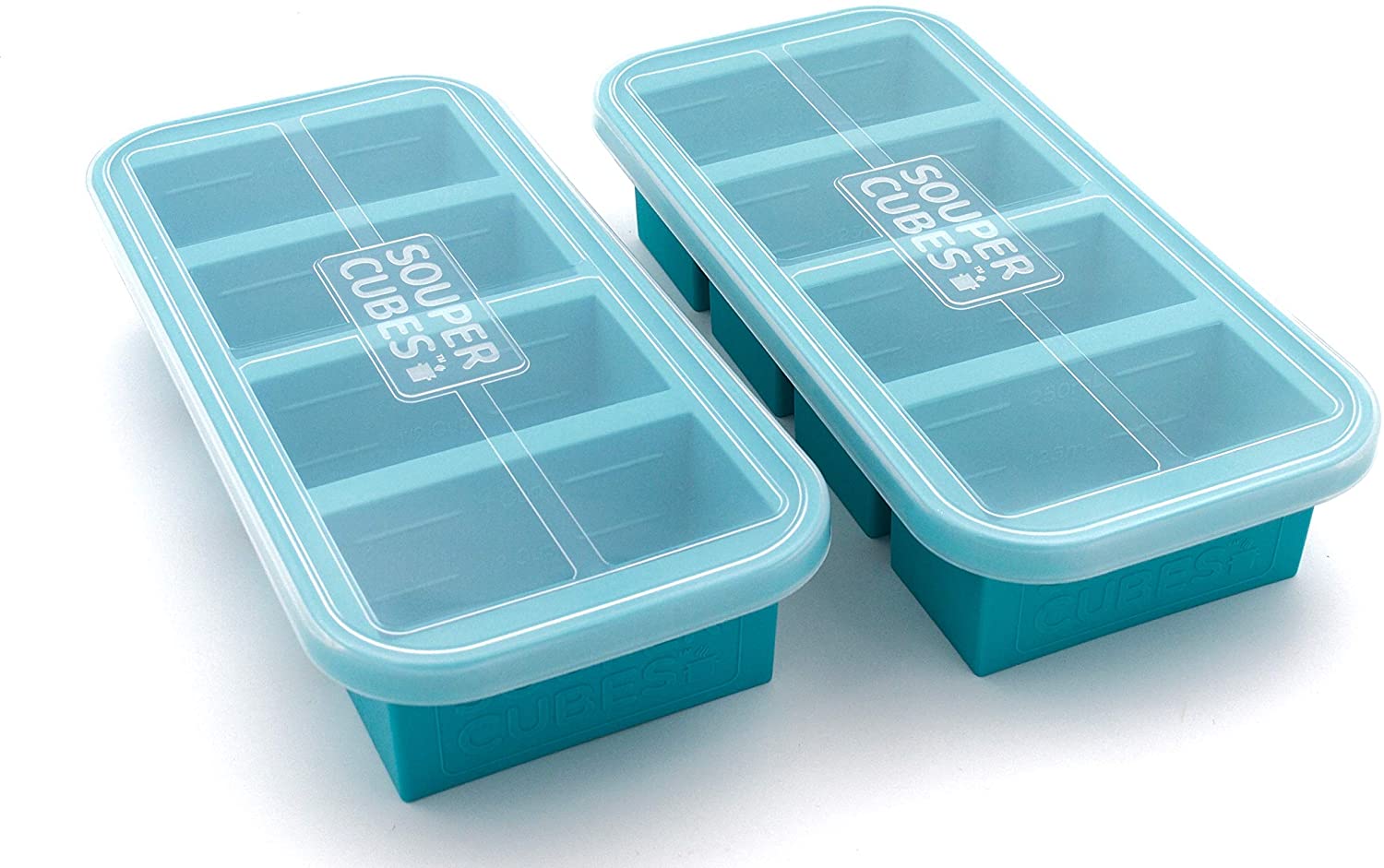 Souper Cubes freeze soup, broth, sauce, and many other liquids in measured amounts. The trays have thick, sturdy walls made from 100% FDA food-grade silicone. The rims are reinforced with stainless steel but can't be used in the microwave oven. The trays are easy to stack owing to the reinforced rims. The lids are BPA-free plastic which keep the food fresh and the freezer will always be odourless. The sizes vary in depth. All Souper Cubes trays measure 11.5 inches x 5.5 inches, so that the lids are interchangeable.
Souper Cubes Sizes
The 2-Cup Tray has 1-cup (250ml) and 2-cup (500ml): This tray is able to fill lines and is perfect for freezing single-serving portions of lasagna, pozole or rice bowls.
The 1-Cup Tray has 1/2-cup (125ml) and 1-cup (250ml): This tray is smaller and preferred for freezing single-serving portions of broth, stock, pasta sauce or soup.
The 1/2-Cup Tray has 1/4-cup (50ml) and 1/2-cup (125ml): The smaller size of tray which is ideal for freezing ingredients such as pesto, salsa or apple sauce. The 2-Tablespoon Tray has 1-tbsp.
(15ml) and 2-tbsp. (30ml): The smallest tray manufactured is more for the likes of freezing baby food or ingredients such as tomato paste, herb butter and lemon juice.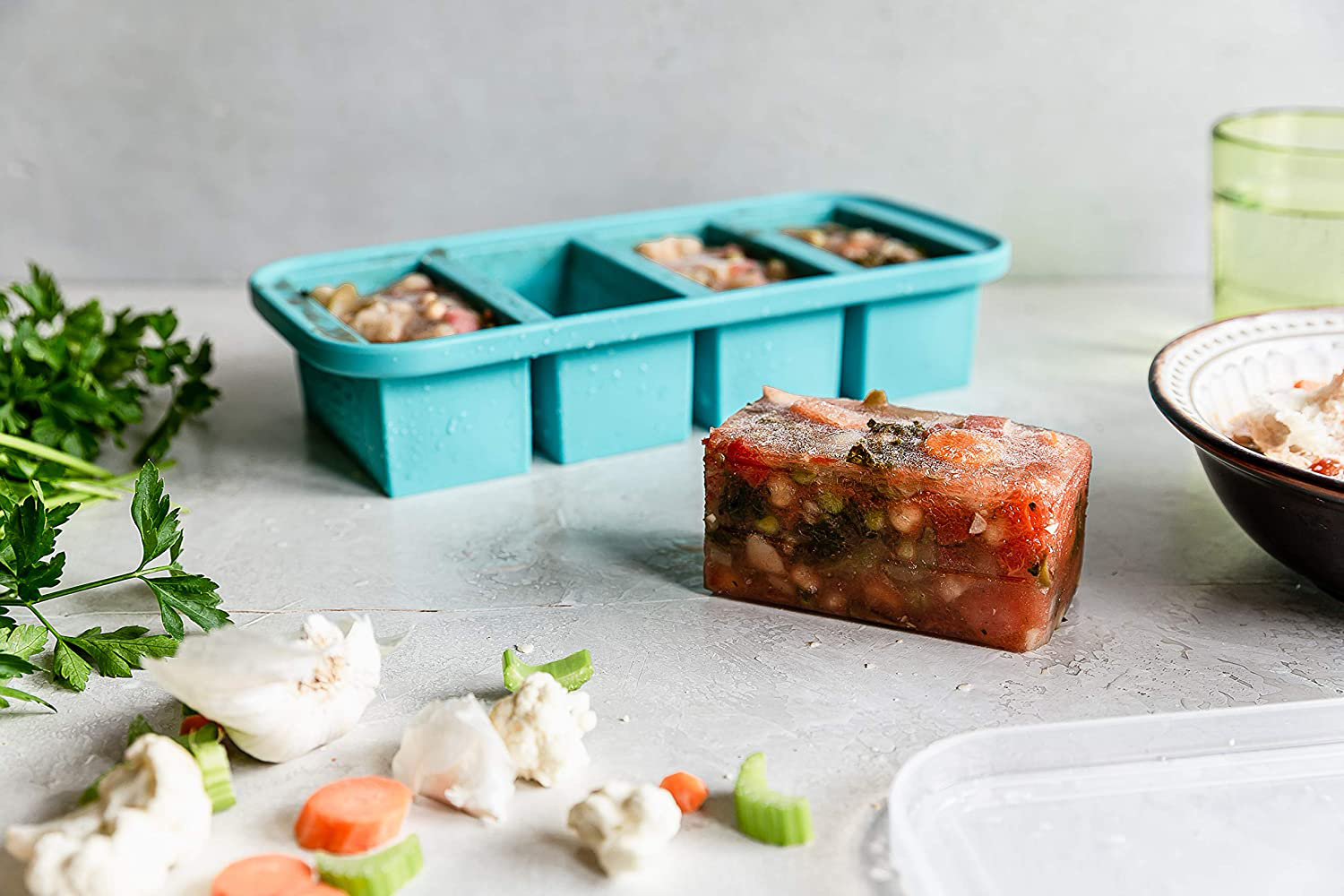 As soon as the food is frozen, pop the cubes from the tray and then place these into gallon-size freezer bags and stack them up.. The freezer looks super organised despite the numerous objects in it. The bags are reusable and washable so it is monetarily beneficial. The lids however, are not over safe. The tray can be used directly from the freezer to the oven for reheating. After every use, wash the Souper Cubes trays preferably in the dishwasher.
Every step of the production of the cube trays are done by hand except for the moulding. these are then wrapped in stainless steel wire rimes after which there is trimming involved and visual inspection of each piece. The attention to detail can be seen clearly. These are manufactured in China in a factory wherein the workers are well taken care off and their working conditions are flexible.