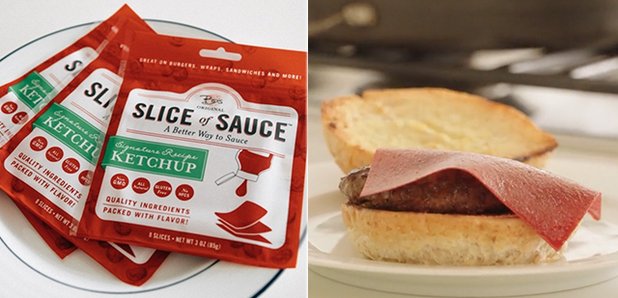 We all love our share of ketchup. May it be on burgers, panini's or fries… everyone has their own taste. Ketchup is one of the most loved condiments across the glove mainly because the taste amps up the food. The combination of bread, tomato, lettuce, pickles, patty and ketchup is heavenly and makes your mouth water at the sound of it. But the problem arises when the ketchup spills out and falls all over your clothes.
Slice of Sauce Founders and Story
Emily and Cole Williams belong to Austin, Texas. They decided to come up with a mere slice of ketchup. This is the best way to eat as it does not have any issues with spilling nor does it create a soggy bun. Emily's father was a restauranteur in Northern Michigan. Her father used to bake bread and always creates special sauces.
One day, Emily and Cole were in the kitchen making BBQ sauce from her father's recipe. This sauce required braising loads of vegetables and then discarding them. They wondered if they could utilise the vegetables rather than wasting them.So, they ground all the vegetables, mixed them and dried them. The dried vegetables were to make the sheet of barbecue sauce. Emily wanted to know how it truly tasted and took a bite and realised she might have discovered the best way to add ketchup to a burger.
They began the process of experimentation with different combinations and flavours. Then in March 2018, they began a kickstarter campaign to collect $15,000. The best part was that they reached the half point within half a day. After setting a stretch goal, the campaign ended with 677 backers and $30,090 in pledges
.Emily and Cole also promoted their invention at the Natural Foods Expo in Anaheim during this time and received positive feedback. In October of 2019 they were chosen as a finalist by Naturally Austin at their inaugural Pitch Slam.
Slice of Sauce has two flavours which are classic ketchup and spicy sriracha. The ingredients included are all gluten free, devoid of artificial flavours or any sort of preservatives or any high fructose corn syrup. Slice of Sauce never meant to replace the actual ketchup but you cannot deny the fact that it is immensely convenient. It releases the stress of stressful eating while outside during trips or while having a usual meal.