Quevos is your healthy option when it comes to the perfect dose of salty, crunchy high-protein chip without all the carbohydrates and fat found in potato chips.This is ideal as it manages to tick all the boxes for those who keep their nutrition at mind but also want to indulge in chips. Quevos was created for those who also suffer from diabetes as it caters to their needs. Quevos is very healthy and that's not all, it also has a wide range of flavours.
Quevos Founders and Story
Zack Scheier was always on the lookout for an ideal low carb snack. As a teenager, Zack was diagnosed with diabetes and he knew that having a bag of chips meant an insulin shot. His go-to snack was often egg white omelettes. He loved the crispy bits of egg white which would then be left behind on the pan. He knew that if that piece of protein could crunch so well it could act as a good chip replacement. He gave this a thought and ropes in his best friend Nick Hamburger. Nick was a collegiate tennis player who would never be caught sans a protein bar.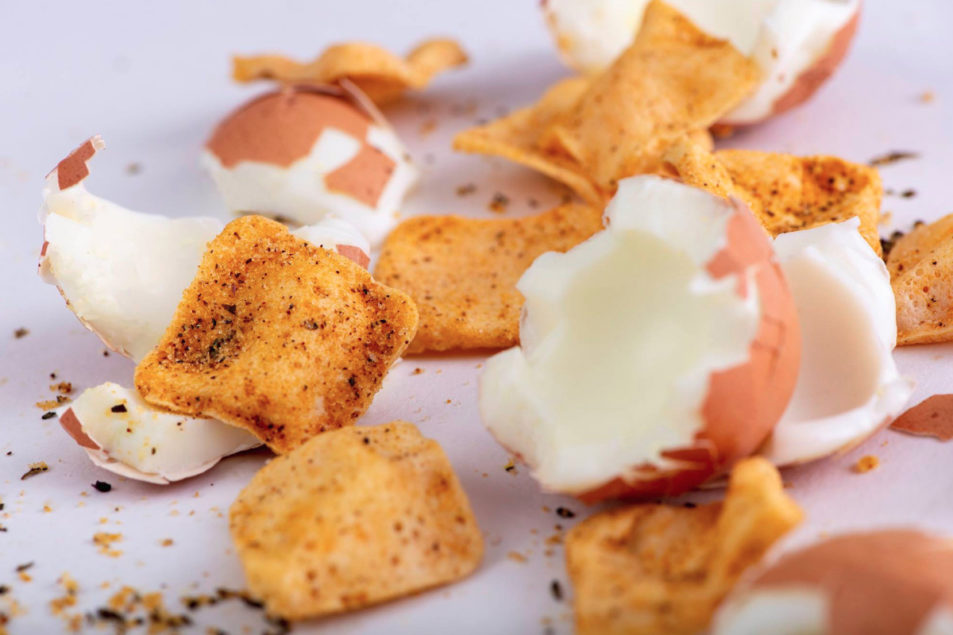 They experimented with flavour for two years to come up with the perfect blend of crunch and bold chips which would deliver the necessary nutrition but also didn't affect Zack's sugar level. Zack and Nick were lucky to find a mentor in their neighbour, the co-founder of Skinny Pop that was part of a Hersey billion-dollar acquisition.He was one of the first taste testers but above that it was his valuable insight which made their step into the snack market effectual and productive.
They then rented a test kitchen to see how the equipment given would result in producing chips at a large scale. Once they were certain they moved to a larger production space. Zack and Nick joined the New Venture Challenge (NVC) at the University of Chicago, a 10-week course that spoke about everything they needed to know to start a business.
Quevos Flavours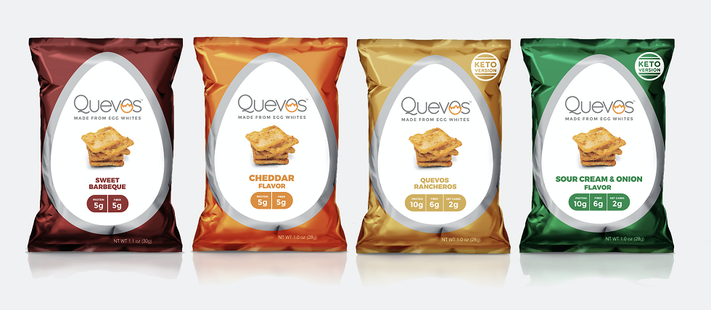 Classic Flavors: sea salt and cracked pepper, sweet barbecue, and cheddar.
Keto Flavors: honey mustard, sour cream and onion, dill pickle, and rancheros.
Quevos Ingredients
Quevos are all made from natural ingredients these are inclusive of egg whites; pea protein (a source of various amino acids); avocado oil and chia seeds (the source of high-quality fats); and Nutraflora, a prebiotic fiber and common dietary supplement. They do not in any form contain gluten or grains. Each bag of Quevos contains around 12 grams of carbohydrates, 9 grams of dietary fat and 15 grams of protein. Although the keto version has only 4 grams of carbs. Quevos is ideal for those who follow a strict dietary regimen.