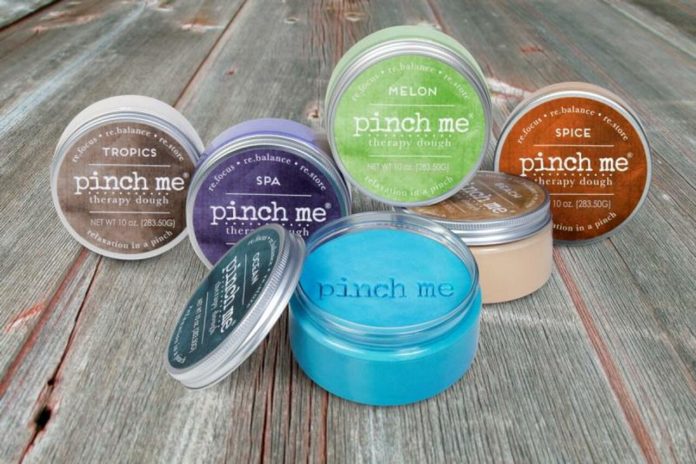 Nancy Rother is a clinical and medical hypnotherapist. She has helped people deal with stress and anxiety through her work. Her patients have been dealing with extreme phobias, traumas and additions. But not only that, some need help to constrain the pain which they face without drugs or due to weight loss. These situations cause alot of stress.
Nancy was keen to find a solution that would help her patients before their appointments with her. She was sure that she needed something fun to help them relax which they could use anywhere. That's when she thought of Pinch Me Dough. Nancy knew that aromatherapy had its advantages and with the additional soothing effects of soft colours, it would surely be a pleasurable experience. She combined aroma, soft colours and the ability to fidget.
Pinch Me Dough Uses
While the recipe for the dough is unknown as it is kept secret, one thing that we can be sure of is that it is safe and no toxic. All we can feel when we smash, squeeze, twist and roll the dough is a squishy texture. When you keep pushing the dough, it reduces tension and enables you to focus on something else other than elements which are stressing you out. This is the time which gives our mind a break from our daily stress.
The colours are meant to play an emotion, psychological and physical impact on us. These colours represent a universal meaning- red is for exciting, pink is for calming. All that Nancy wanted was that the colours were calming and her wish came true when she got the palette designed professionally. Every soft and subtle hue gives a sensation of serenity and harmony. There are hues of green, blue, violent and pink.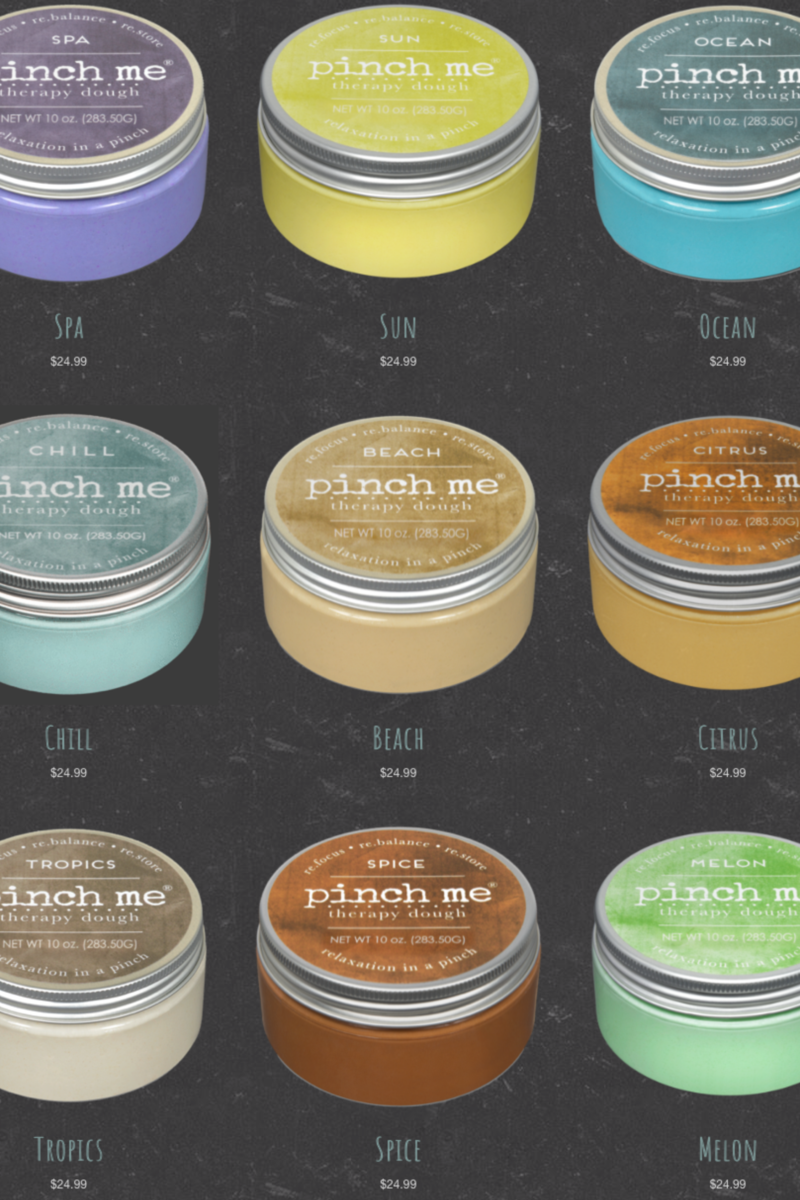 While colors are emotionally pleasing, its our sense of smell which plays a role in storing memories, scents are more personalised. Its an unconscious movement but when we like a smell, we tend to take a deep breath and it becomes all the more relaxing for us. We need to experience the positive feeling as much as possible. On the other hand, when it is an unpleasant small, we inhibit our breathing, this keeps all the tension within us. The Pinch Me Dough scents have high quality essential oils and there is a variety for the users to select from.
The plethora of options includes:
Zen: Enables visions of a tranquil forest.
Chill: A strong scent with a tinge of pine.
Surf: A tropical, chill vibe of coconuts and pineapples.
Refresh: The laziness of summer sets in with fresh-picked melons
Bumbleberry: A hint of vanilla along with the scents of berries.
Citrus: Crisp and tangy like ripe fruit.
Spice: For all those lenient towards autumn, a scent for with its tart berries and subtle cinnamon.