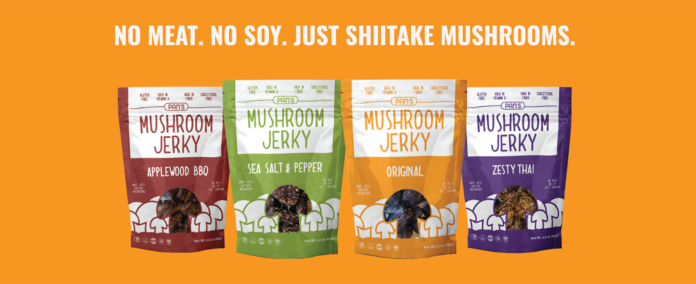 Food is the most important aspect of any culture. Michael Pan has been soaking in the different food tastes through his formative years. Coming from a Malayasian background mixed with a vegetarian lifestyle, mushrooms are a delicacy. The shiitake mushrooms have a meat-like texture which makes them a savoury delicacy.After his company was sold, the payout enabled him to found Panco Foods which is what developed Pan's Mushroom Jerky.
Pan's Mushroom Jerky Founder and Story
Born into a multicultural family, Michael Pan has a rich cultural heritage. His mother was from Peru and father from Malaysia. They met in a small town in Mississippi. Michael was born and raised in this town itself. At a young age he accompanied his father to Malaysia and met their family there. The next visit was as an adult and this time around he learnt more about his cultural roots.He was then introduced to traditional Malaysian dishes.
Coming from a family of Buddhists, he has been vegetarian from the very beginning. It came as a surprise to Michael that the dishes he ate were full of flavour despite being vegetarian. He tasted dried shiitake mushrooms and it was a delight to his palate. Shiitakes have a savoury aspect to them which act as a substitute for meat. They are chewable.
Michael returned to Oregon and with him came the family recipe. He tried to change the flavours using organic ingredients.He was then the VP of Product for Fancred. Once the company was sold, he used his buyout to concentrate on making the jerky from shiitake mushrooms. This gave him the financial stability to found Panco Foods, a high-quality food product company which makes healthy yet delicious food.His first product was Pan's Mushroom Jerky with shiitake mushrooms.
Pan's Mushroom Jerky Features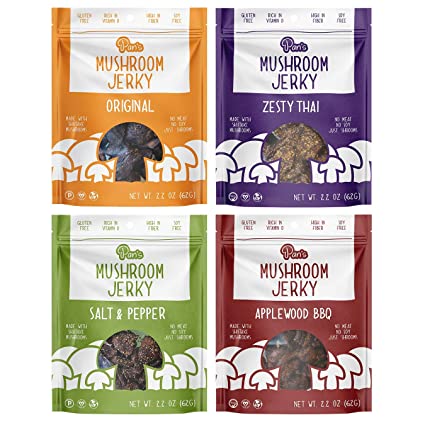 Pan's Mushroom Jerky comes in small pieces that are easily chewed.They have become a favorite snack for vegans, vegetarians, mushroom fanatics, jerky fanatics and anyone who loves unique foods.
Pan's Mushroom Jerky comes in four flavors:
Original is jerky at its most simple and brings out the mushroom taste
Salt & Pepper adds a sharp peppery tang to the original
Applewood BBQ is sweet and smoky with that distinctive BBQ flavor
Zesty Thai has the addition of Thai seasonings, cayenne, paprika, and citric acid.