Muff Waders is in reality a pair of rather hefty bob overall which are designed in a manner which contains an insulated cooler pouch sewn into the chest area. Each pouch is large enough for a six pack beer, water, soda or energy drink. On each leg there's an insulated pocket for an additional bottle of beer or water. There is even a koozie with a magnet on the back. This sticks to a piece of metal at the chest, the piece doubles as a bottle opener as well. A win- win situation for all.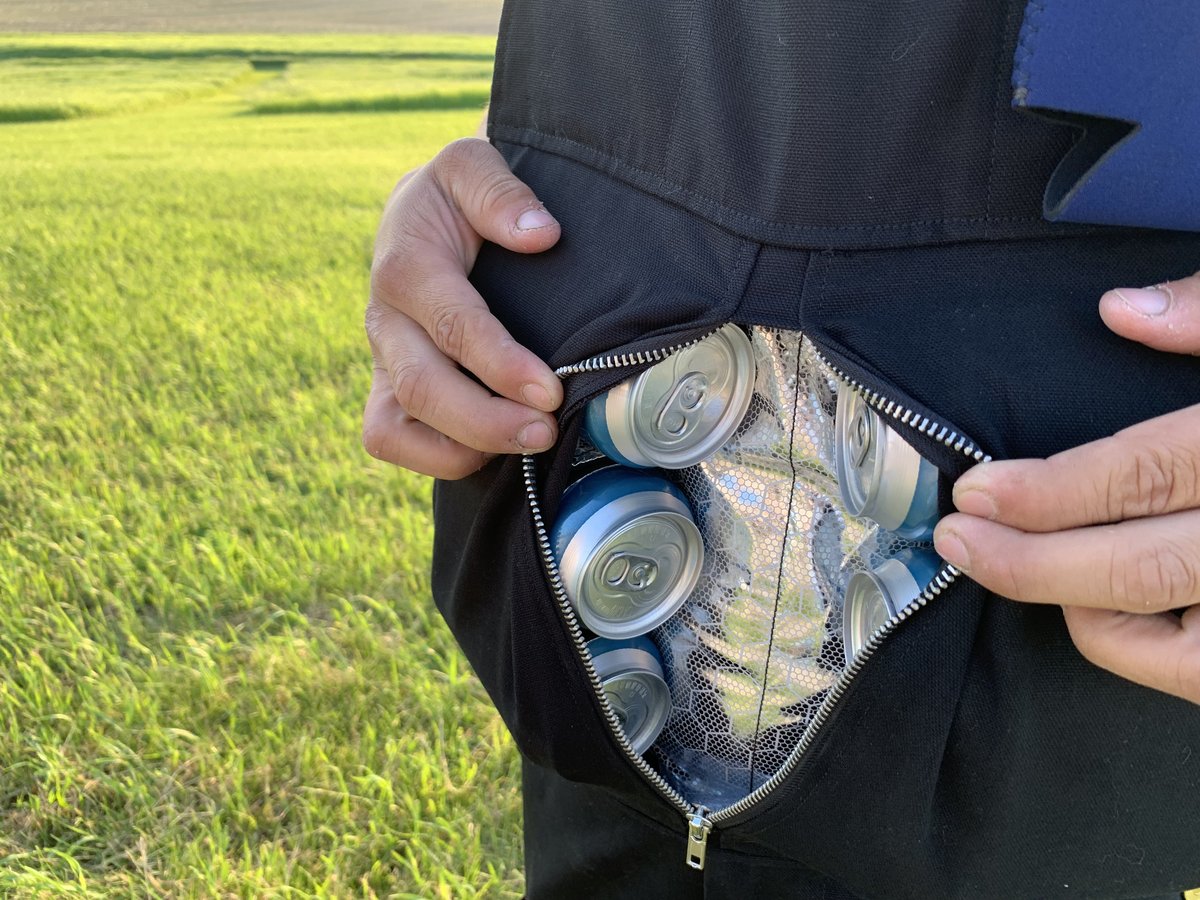 Muff Waders Beer Cooler Overalls Founders and Story
Taylor Nees and Garret Lamo better known as Earl and Buddy were homegrown American boys from Holstein, Iowa. Their town was small with barely 1,500 residents but they had big dreams. During their primitive years, they loved fishing and hunting. They would enjoy playing sports and valuing every moment of life. These fun moments of drinking and enjoying led to the creation of Muff Waders. The idea came to Earl at a local bar and they drew it out on a napkin.
As soon as Earl came up with the idea, he immediately teamed up with Buddy. They hunted down a manufacturer and contacted over eighty companies but all in vain. But Earl and Buddy would not give up without a fight. They finally found a manufacturer in Twin Cities who would produce their overalls. The initial funding was procured through a Kickstarter campaign which was initiated in November 2018. However, the campaign missed its goal and was not able to generate $135,000. But this didn't stop Earl and Buddy.
Their overalls were manufactured by September 2019 and advertised on a Facebook page. This was inclusive of a video which got over 101,000 views in the first week itself. Back in September 2020, Buddy and Earl were hit upon with yet another idea. This was to cater to formal events such as weddings which would have the additional fishing trips and hunting involved as well. These Muff Spender-black suspenders would have pockets on each side to cradle a bottle of water or beer for the wedding guests and groomsmen.