Brandon Curry is the new 2019 Mr. Olympia winner while Hadi Choopan was the winner of the People Choice award, dethroning 2018 winner Roelly WInklaar. Mr. Brandon Curry is ranked no. 1 among top five Mr Olympia in 2019. Here is the list:
Brandon Curry
William Bonac
Hadi Choopan
Dexter Jackson
Roelly Winklaar
Brandon Curry's Wiki and Bio
Full Name: Brandon Curry
Weight – 255 – 265lbs (115.7 – 120.2kg)
Height – 5'8″ (172.5cm)
Age – 36
Date of Birth – October 19, 1982
Nationality – American
Profession – Professional Bodybuilder
Era – 2000, 2010, 2019
Brandon Curry's Competitions, Awards, Titles and Accomplishments
2019 Mr. Olympia 2019
2017 Arnold Classic Australia, 1st
2015 IFBB Dayana Cadeau Pro, 6th
2015 IFBB EVL's Prague Pro, 11th
2015 IFBB Arnold Classic Europe, 9th
2015 IFBB Olympia Weekend, 16th
2015 IFBB Arnold Classic Brasil, 5th
2015 IFBB Toronto Pro Supershow, 1st
2015 IFBB Arnold Classic Australia, 5th
2015 IFBB Arnold Sports Festival, 7th
2014 IFBB Arnold Classic, 8th
2013 IFBB Arnold Classic Europe, 8th
2013 IFBB Olympia Weekend, 16th
2013 IFBB Arnold Classic Brazil, 1st
2012 IFBB Dallas Europa Supershow, 7th
2012 IFBB PBW Tampa Pro, 6th
2012 IFBB Mr. Europe Grand Prix, 8th
2012 NPC Emerald Cup, NP
2012 IFBB Arnold Classic, 7th
2011 IFBB Olympia, 8th
2011 IFBB Pro Bodybuilding Weekly Championships, 8th
2011 IFBB Toronto Pro Super Show, 3rd
2011 IFBB New York Pro Bodybuilding, Figure & Bikini Championships, 10th
2010 IFBB Europa Super Show, 8th
2010 IFBB Pro Bodybuilding Weekly Championships, 6th
2008 NPC USA Bodybuilding & Figure Championships, 1st
2008 NPC Los Angeles Bodybuilding, Figure & Fitness Championships, NP
2007 NPC National Championships, 2nd
2005 NPC Collegiate Nationals, 1st
2005 NPC Collegiate Nationals, 1st
Brandon Curry Unknown Facts
Brandon Curry was born in the year 1982 and he went on to win Mr. Olympia 2019 by beating William Bonac. His net prize for Winning is $400,000. Brandon Curry was so confident of winning the title, At Olympia 2019 Press Conference he said – "This Year Ain't Open, It's Mine!"




Phil Health is expected to be Brandon Curry's toughest competitor in 2020. Curry will face a massive battle to defend his title, especially if Winklaar improves his conditioning and Choopan continues to grow.
Brandon was a sporty child in his youth; taking part in football, track and field, and gymnastics. He discovered fitness at the age of six, when he received a pair of dumbbells for his birthday. From there, Brandon began building a career in fitness; becoming a certified personal trainer, and later, an accomplished athlete. Brandon Curry will be turning 37 years old next month.
Brandon Curry Training
Combining Strength and Hypertrophy Training
Brandon trains in the gym four to five times per week, depending on how he feels. Usually, he works his chest, back, and shoulders altogether on Mondays; putting emphasis on muscle hypertrophy by doing 10-12 reps, and slow concentrated movements.
On Tuesdays, he usually trains to increase his strength; using different strength techniques, long rest periods between sets, and low reps to get the best out of his workout.
Tuesday is followed by a rest day, after which Brandon trains once again on Thursday and Friday. The weekends are usually his off-days.
Changing the Styles
Brandon sometimes changes everything up in his training regimen. An example of this would be training for hypertrophy every day of the week, or working out only two times per week and doing full body strength circuits.
He believes changing the styles of his workouts gives him the most muscle 'gains.'
Brandon Curry's Workout Schedule
Monday: Chest, Back, Shoulders (Hypertrophy)
Tuesday: Legs and Arms (Strength)
Wednesday: Rest
Thursday: Chest, Back, Shoulders (Strength)
Friday: Legs and Arms (Hypertrophy)
Weekends: Rest
Brandon's Training Techniques
Double Contraction 1 1/2 Rep Techniques: 1 1/2 rep = 1 rep
For example, when Brandon does bench press – he goes down, halfway up, down again, and then pushes the bar all the way up. This counts as one rep.
Rest-Pause-Sets:
This training technique consists of doing one big set which consists of three small sets with 10-seconds rest between each. During the whole set, Brandon uses the same weight.
Wave (Used During Strength Days):
Example:
Set 1 at 150 lb for 5 reps
Set 2 at 160 lb for 4 reps
Set 3 at 170 lb for 3 reps
Set 4 at 155 for 5 reps
Set 5 at 165 for 4 reps
Set 6 at 175 for 3 reps
Favorite Body Part
Brandon likes training his hamstrings and back the most. Some of his favorite exercises for these body parts are deadlifts, lying leg curls, pull ups, and t-bar rows.
Using Wrist Wraps
Brandon doesn't like wearing straps because he finds them uncomfortable to wear. He advises, "I don't believe you should use them unless your grip is gone and that is the only way you can overload the muscle you're training. Even still, I don't use them."
Brandon Curry Diet
Brandon has up to seven or eight meals a day, consuming mostly whole foods. His typical day-to-day foods are oatmeal, eggs, vegetables, meats, fruits, rice, nuts, and sweet potatoes. In terms of cheat foods, Brandon eats them every now and then. His favorites are gummies, fruits snacks, and chocolate bars.
For supplements, Brandon consumes;
ZMA
Multivitamin
Fat Burner
Pre-Workout
Protein
Brandon Curry Photos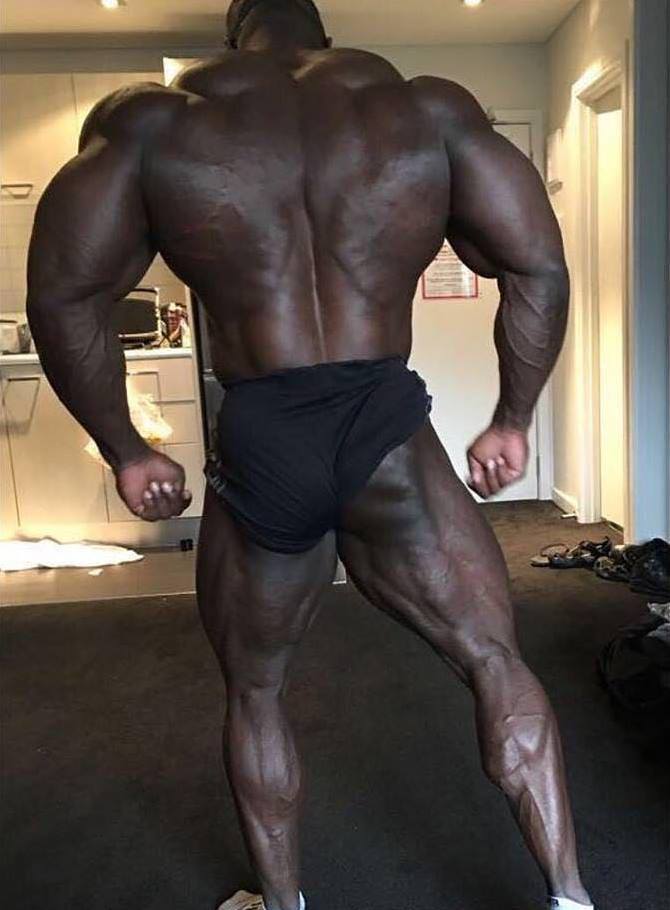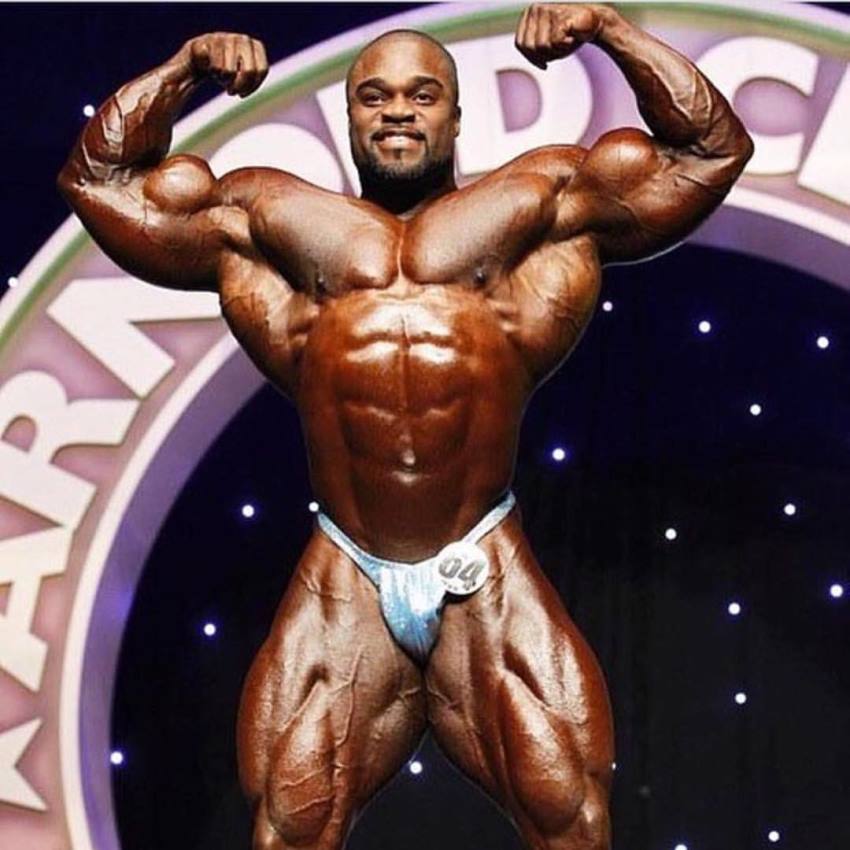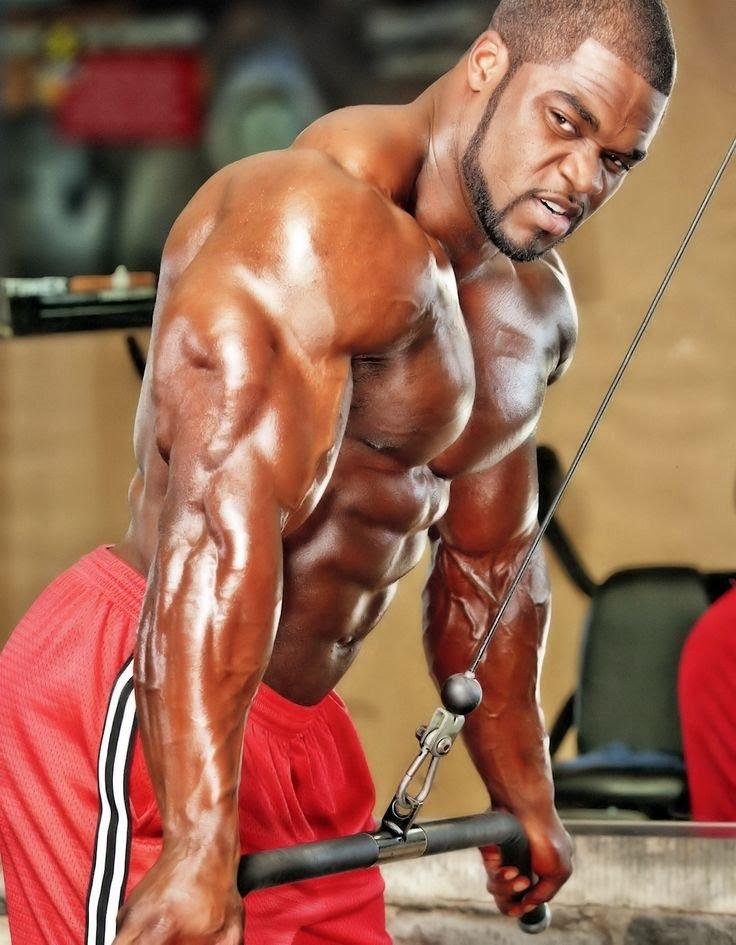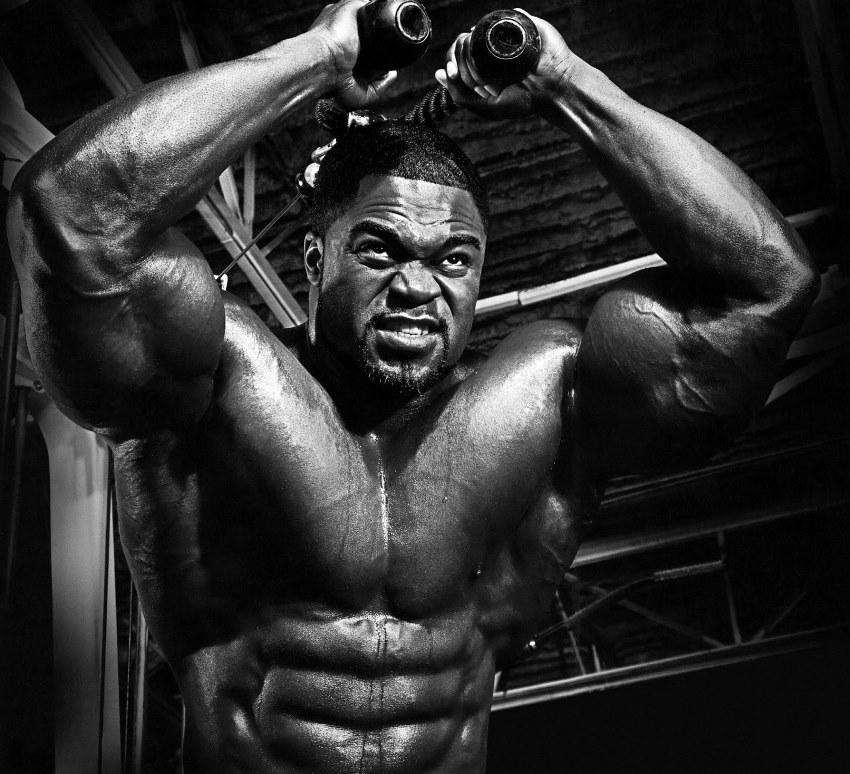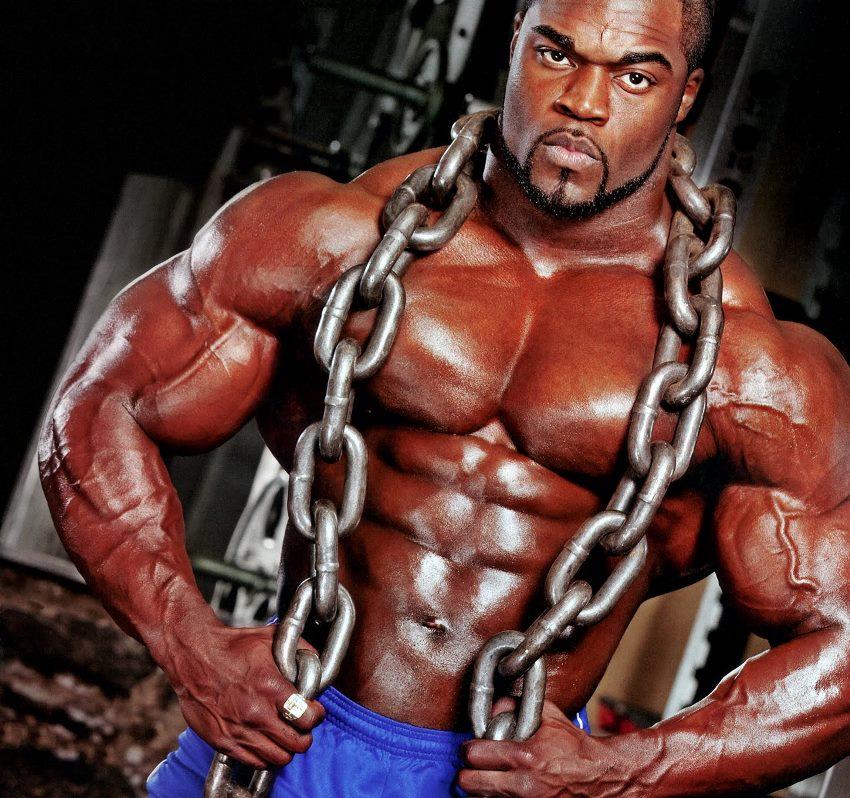 Brandon Curry Workout Videos
Brandon Curry Mr. Olympia 2019 Winning Video
https://www.youtube.com/watch?v=sgUfEdx_Zjk