Skiing and ski wax go together like two gloves. The outdoors and the beauty it brings along is truly mesmerising.Most ski wax is a by-product of the petroleum refining process; blackish-gray sludge, bleached and chemically modified to produce the average bar of wax.
Many expensive waxes also contain toxic and carcinogenic fluorocarbons, harmful to wildlife and humans and termed as forever chemical because it never biodegrades.The wax that fills in the millions of microscopic pores of the ski to improve glide is surrounded out by snow crystals. This is then left behind to make its way into lakes, rivers and aquifers. Globally, millions of pounds of petroleum-based ski wax are dumped into the environment annually. MountainFlow Eco-Wax, a plat based ski wax comes to the rescue.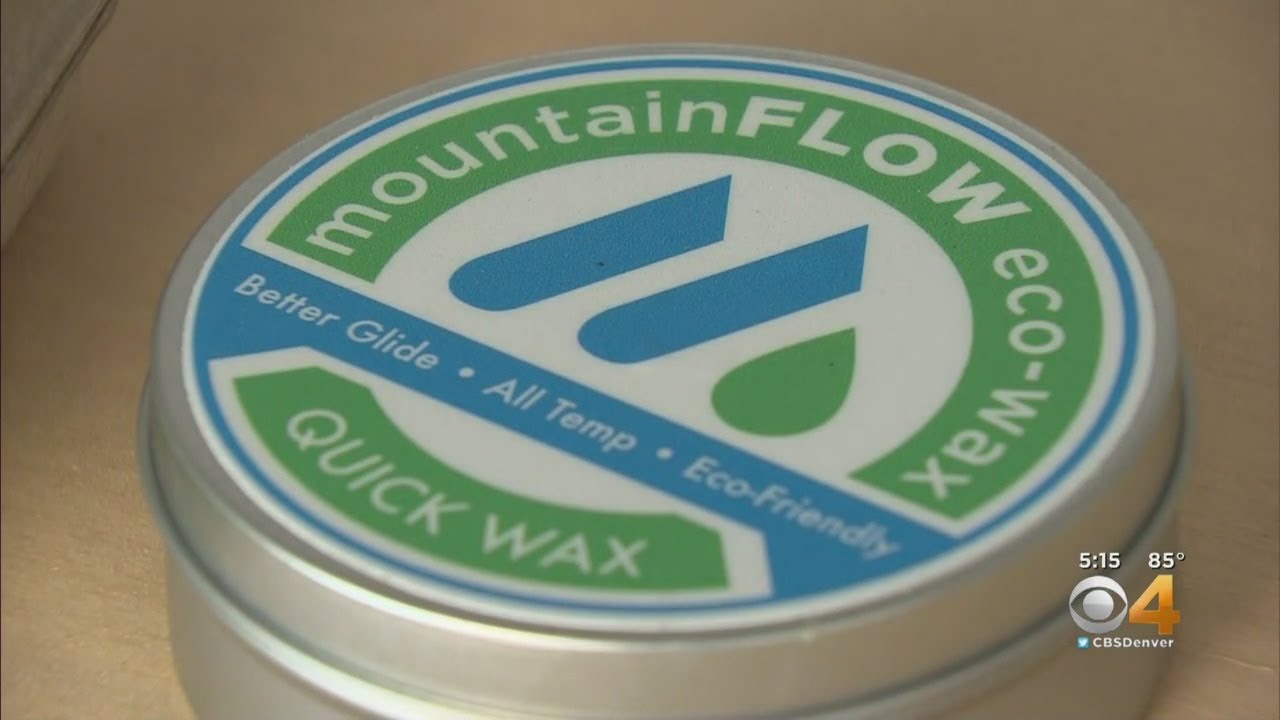 MountainFlow Eco-Was Founder and Story
Peter Arlein was born and brought up on skis in Carbondale, Colorado. When he was in high school, he chose to become a ski instructor and a member of the ski patrol. He went on to receive an MBA from the University of Alaska-Anchorage. He dug deep into the outdoors of Alaska and its fishing industry until he returned to his first loves and ultimate passion, Colorado and skiing. He worked in the marketing area for the ski industry. While doing so he continuously overheard about how much damage traditional ski wax did to the skis. Peter, began his newfound journey in a shed in his back yard.
Wax can be extracted from hundreds of plants; it was a tough job to search for the perfect blend of waxes and the right ratio of each wax to produce the perfect eco-friendly ski wax. His search continued for two years. It then went into the stage of testing and retesting on multiple courses, using different skiers and in different snow conditions. The result was MountainFlow wax, a proprietary blend of five plant oils that can compete with petroleum-based waxes in limiting resistance and maintaining speed, and North America's first line of plant-based ski waxes.
MountainFlow Products
Hot Wax: This enables better performance which increases the speed at which one skis. It also makes it all the more smooth and there is a considerable improvement in handling as well as gliding over flat spots. It also enables protection for the skis from the damage which is done by rocks and other substances.
Race Wax: It is extremely hydrophobic and durable due to the exclusive MountainFlow Ceramic Nanotechnology.This creates an advanced hydrophobic layer that repels water at the nanoparticle level. It is the easiest to apply and is also the fastest race wax. Quick Wax: This is a rub-on wax that eliminates the snow and ice buildup that interferes with your glide. It enables a buttery smooth glide in all temperatures and all snow conditions, including wet snow.
Skin Wax: This is more conventionally used for backcountry skiers. Skin wax repels water and prevents a buildup of ice and clumps of snow which improves the glide and extinguishes unnecessary weight of snow-laden skis as one treks uphill. Skin Wax comes in a spray and a rub-on.The spray however provides with a better glide. This ought to be applied in advance and is then given a chance to dry before going on the skin track. The rub on is more durable and can be applied on the field.