Hora Loca is the crazy hour which is embedded into weddings. This concept is Latin-American and began when a Venezuelan couple took inspiration from the New Year's Eve celebrations in Span. They wanted to cause unending happiness to their guests during their wedding reception.This custom spread like wild fire across South and Central America continuing into the US. When the guests begin to get tired of the dancing, food and drink, then comes out siren wails, the music amps up, strobe lights flash, performers stream in.Guests are pulled onto the dance floor and that's when the real party begins.
Foam Party Hats Founder and Story
Grace Rojas had wanted to make her daughter's wedding the best Hora Loca that people had seen. The point was it had to be special for her daughter to have a lifelong memory. Grace had always been creative and thought of making wild hats for the guests to wear at the wedding.Her hats were a massive success and by the end of the wedding, Grace had a list of people who wanted her make hats for them. She began a little side business while on quest for her daughter's happiness.
In 2010, Grace and her son Manuel had to leave Venezuela due to a massive emigration fleeing. There was rapid inflation, starvation and disease. They setting in Houston. Grace managed to send Manuel to University of Houston to study chemical engineering. Grace herself was a post graduate. But she loved making the hats. Grace reestablished her business. The news spread but that's when Grace decided to open her own website.
By the time Manuel graduated, business was booming! The hats had been sold in all 50 states and to Google and the New Orleans Mardi Gras. Manuel saw the potential and joined his mother in the business. They founded Foam Party Hats LLC.
Features of Foam Party Hats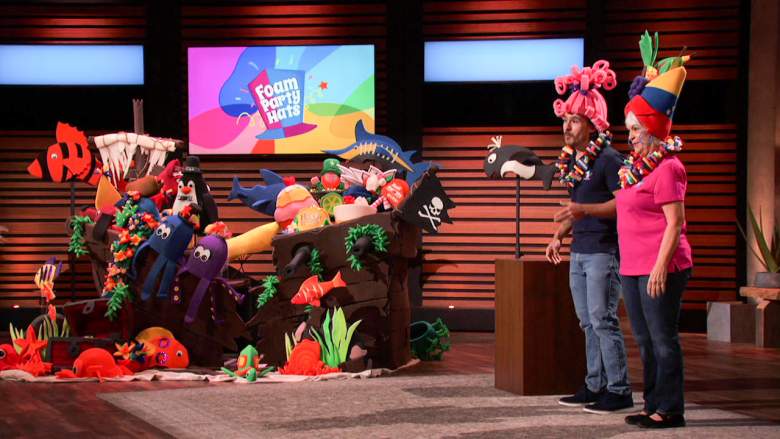 The designs are unique and extravagant while the colours surely pop up and make it a pretty picture.The hats are made of high-quality material which is lightweight foam. This is flexible and one size fits mostly everyone. Two people could easily fit into one hat, just adding the 'loca' all the more.
Types of Foam Party Hats
Basic: Flowers, Food, Vehicles Special Occasion: Birthday, Anniversary, Graduation
Theme: Pirates, Medieval, Space Holidays: Christmas, Halloween, Mother's Day
Opulent: Mardi Gras King, Tuxedo, Princess of the Sea
Sports: Basketball Hoop, Golf Clubs, Soccer Balloons
Wigs: Pony Tail, Elvis, Rollers