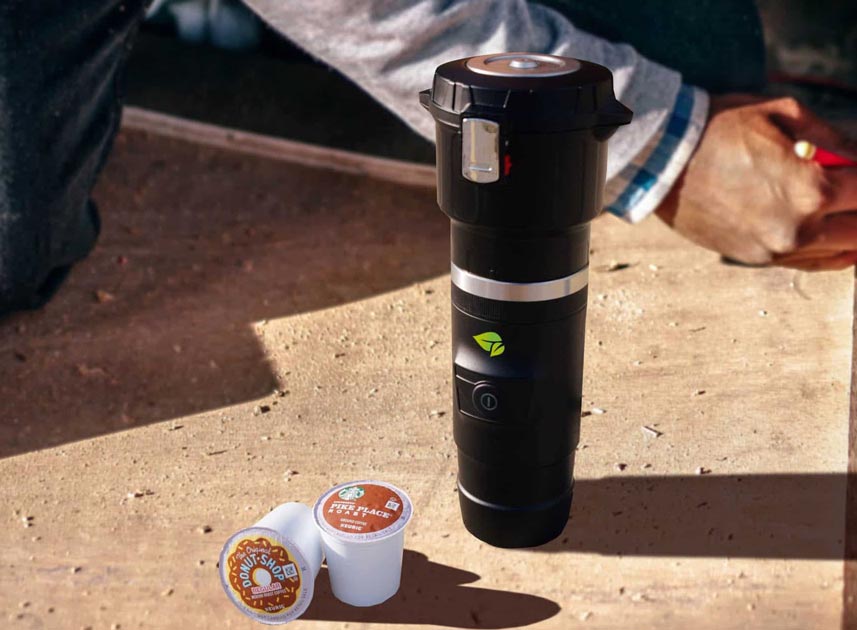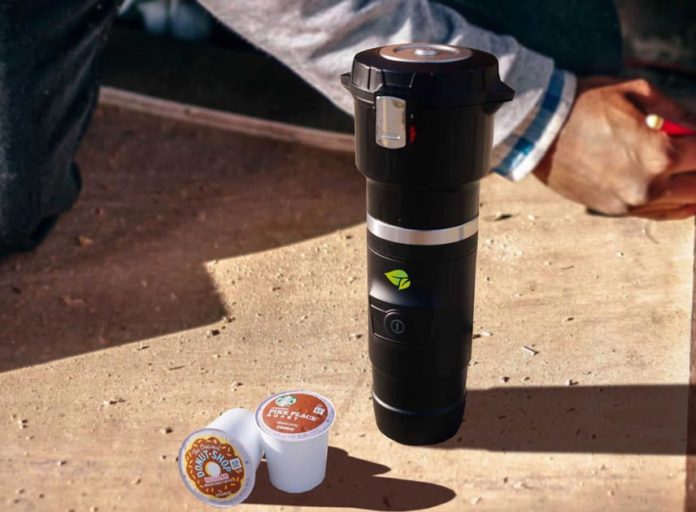 The Brumachen Brewer is a portable and personal single serving coffee maker. It gives you the quick fox of coffee that you require wherever you are at a much lesser price than coffee shops. It is ideal for those who have long days and need coffee to help calm their nerves. While most end up spending on overprices coffee, this comes within the stipulated budget and is easy to use as well.
Brumachen Brewer Founder and Story
Kweku Larbi, a Ghana resident, came to the US to received a BS in Civil Engineering from Cleveland State University.While he was on a construction site, he would often feel the need for a cup of coffee but the nearest shop would also be miles away. That's when it struck him, there ought to be a solution. He began developing the concept and design, sourcing the necessary parts, using a 3D printer to produce the prototype, testing the durability and quality of the brew, and finding a manufacturer in Asia.
Ross Smith was on the way of becoming a social media superstar with 13 million followers.His shot to fame was a video of his grandmother and himself dressed up in outrageous outfits in unexpected situations. When he was not working on his social media empire, Ross was busy developing lucrative partnerships with renowned brands such as NBA, Burger King among others. He consulted with them how they should use their social media presence to make the best of every situation. That's not all, he even kept an eye out for e-commerce products, especially those he had an inkling towards. He then offered the founders a platform to promote their products and a cut of the profits. He and Kweku met through this.
How to use the Brumachen Brewer?
On the whole the Brumachen serves up a cup of coffee in six minutes. Follow the next few simple steps to have the perfect brew:
Pour filtered water into the bottom section. Filtered water is preferred to tap as it prevents build up of sediments.
Add coffee into the pod: This pod is refillable and comes along with a brew or along with an organic Leaf Pod which is made by Brumachen. These pods are biodegradable as they are made from sugarcane. It is also compatible with the K-cup. There are also leaf pods which are found in Donut Shop, Morning Blend, French Roast, and Colombia. Plug the brewer into a power source.
Push the button.
In six minutes, detach the cup and enjoy to enjoy a fresh brew.
The Brumachen is your one stop destination to make coffee which only weight a pound. It's simple design makes it easy to carry around. It comprises of two sections; the bottom section heats the water and the upper section brews the coffee. It requires a power sources and gives you a choice in it :a 12V vehicle outlet, a 120 V/240 V outlet found at home or in the office, or a portable battery.