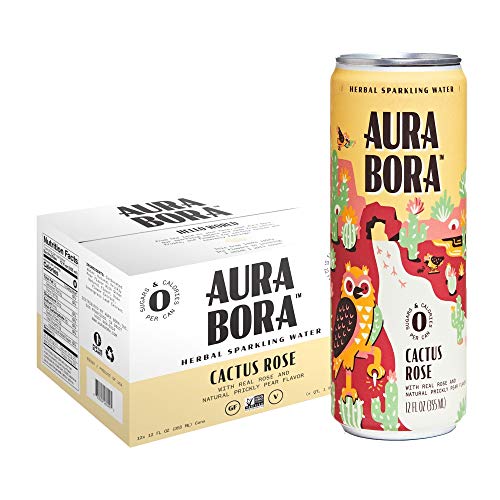 The most healthy sparkling water is Aura Bora. It is made from the extracts of fruits, flowers and herbs. There is no sign of any artificial ingredients, calories, sugar or sodium. It is completely gluten free and non-GMO. This water is refreshing and comes in different flavours and subtle aromas. Aura Bora has been created by Paul and Madeleine Voge.
Aura Bora Founders and Story
Paul Voge is the CEO of Aura Bora. He is an alumni of UCLA and soon joined a holding company which started businesses along with funding them and acquiring the. He always knew that he wanted to become an entrepreneur but he still wanted to gain expertise in all the related fields. He had always been entrepreneur He had the traditional lemonade stand, was an astute baseball card collector and trader, and sold Christmas trees right on his front lawn.
Paul was not given the freedom to have soda in his home, his go to beverage which was the closest was sparkling water. This happened continued even when he began working. This wasn't given alot of importance until he and Madeleine began making sparkling water at home. They were experimenting with materials and came up with rather fascinating flavours. Everything that they used was natural. They unknowingly began creating their own all-natural, plant-based sparkling water different from the ones with unidentified ingredients.
Paul and Madeleine then founded Aura Bora. The goal was to create a brand that reflected their insouciant and playful approach to life in the packaging. Madeleine, graduated from the University of Colorado and worked as a copywriter, art director and brand strategist. She collaborated with the designers, developers and graphic artists to build the engaging, whimsical world that is Aura Bora. She then became the Creative Director of Aura Bora.
The name Aura Bora is surely catchy. Aura adds to the happiness along with infused of the exotic islands of Fiji. Every can is artistic in nature with an ode to poetry. There is a plant based haiku attached along with every can. Aura Bora is visually appealing with beautiful artwork adorning the cans which have been inspired by raw earthy flavours.
Aura Bora Flavours
Lavender Cucumber: Contains extracts of lavender with the flavours of a natural cucumber. The can is purple in colour with sloths, cucumbers and spikes of lavender flowers on it.
Basil Berry: This flavour contains natural strawberry along with some basil leaf extract and lemongrass leaf extract. The can is green with sprinkled with basil, lemongrass and basil.
Cactus Rose:This flavour contains natural prickly pear flavour along with rose extracts and lemongrass. The can shows a desert which has colors of gold along with accented deep rose and birds among the prickly cacti.
Peppermind Watermelon: Contains organic watermelon extract along with peppermint leaf extract. The can is pink adorned with mint leaves and alligators eating watermelons.
Lemongrass Coconut: The can has a tropical Thai vibe with lemongrass leaf extract and natural coconut flavour. The can is white with a chameleon from the rain forest, coconuts and blades of lemongrass.