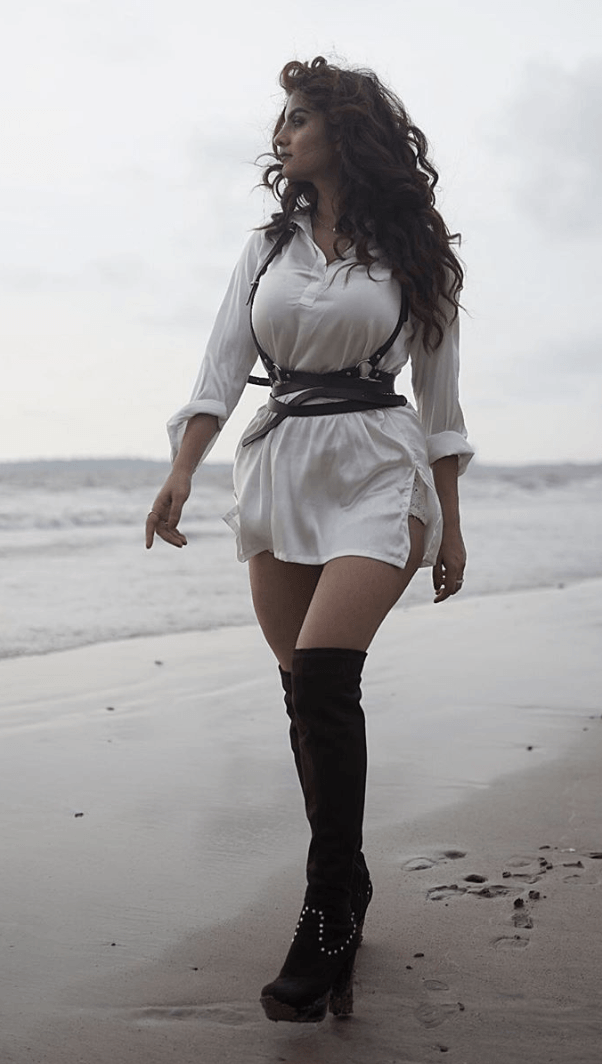 Anveshi Jain is an Indian actress, model, anchor and television host. She is a famous host and hosted more than 1000 shows. Anveshi Jain became famous after she worked in the web series Gandi Baat 2. On the show Gandi Baat 2, She played role of a lesbian girl Neeta. She hosted Make In India and IFA Berlin events. Anveshi Jain will be one of the Bigg Boss 13 contestants which will premiere on September 29, 2019.
Anveshi Jain's Latest news
Anveshi Jain is the latest celebrity to have signed on the new season of Bigg Boss. Anveshi Jain will be seen as a contestant in Salman Khan's Bigg Boss 13. Fans have been waiting to watch the real side of teh actress after discovering her sensational side in web series Gandii Baat 2
Anveshi Jain's Age And Date Of Birth
Anveshi Jain's Date Of Birth is 25 June 1991. and she is 28 years old now.
Anveshi Jain's Parents
Anveshi Jain's Father Name and Mother Name Not Known.
Anveshi Jain's Height And Weight
Anveshi Jain's Height is 5' 6" and weight is 58 kg
Anveshi Jain's Hometown
Anveshi Jain Is From Khajuraho, Bundelkhand, Madhya Pradesh, India
Anveshi Jain's Networth
Anveshi Jain's Estimated Net Worth is approximately 2 Million
Anveshi Jain's Educational Qualification
Anveshi Jain's Educational Qualification is an Electrical Engineering graduate from RGPV Bhopal
Anveshi Jain's Instagram Profile
Anveshi Jain's Instagram Profile Is @anveshi25. She Has Around 1 million Followers As Of Today.
www.instagram.com/anveshi25
Anveshi Jain's Relationship Status
Anveshi Jain is unmarried
Unknown Facts About Anveshi Jain
Other than being an actress, she is also a singer, motivation speaker, dating coach and an event hostess (emcee).
Anveshi is one of the most Googled celebrities in India in 2019.
She is fond of collecting wrist watches and statement jewellery
Her dream is to be listed in the Forbes Magazine as one of India's most influential woman
Anveshi's hobbies are Solo travelling, reading books, singing, and horse riding
It will be exciting to see Anveshi Jain's Passion and Hardwork for Modeling. Let us know if you would like to know more about Anveshi Jain in the comments below..