Dhee 13 Kings vs Queens is one of the best dance reality shows in India right now. It has been bringing some innovative choreographers and dancers from all over the country. This is the thirteenth season of this wonderful show. The show has had some incredible moments but it is all coming to an end. The last episode will be aired this weekend, and the game is on.
A cryptic tweet revealed that Allu Arjun will be joining the show for the last episode. It is also clear that he will announce the winner. He has recently shot for the finale episode and many news sites are buzzing with the information has it that Team Queens has bagged the trophy this time. We will delve into this in this article.
Renowned choreographer Ganesh is the judge of the show.
Dhee Finale Winner Revealed
This post has revealed a few things that Allu Arjun would play some pivotal role in the episode.
The IconStAAr Allu Arjun As A chief guest for dhee 13 Finals 🔥#Team_AKAAFA #Karnataka #iconstar #AlluArjun #PushpaTheRiseOnDec17 #pushparaj #stylishstar pic.twitter.com/qphBMpJrnT

— kishore arya (@KishoreAryaa) November 23, 2021
In a leaked clip as well Allu Arjun is seen holding the hand of two of the contestants. One is clearly Kavya and the other is male contestant who is yet to be identified. All of this has revealed that the winner of the competition is contestant Kavya. This is historic because she is set to become the first winner in the show's history. The Queen is back on the throne and it seems only time will tell how far things would go.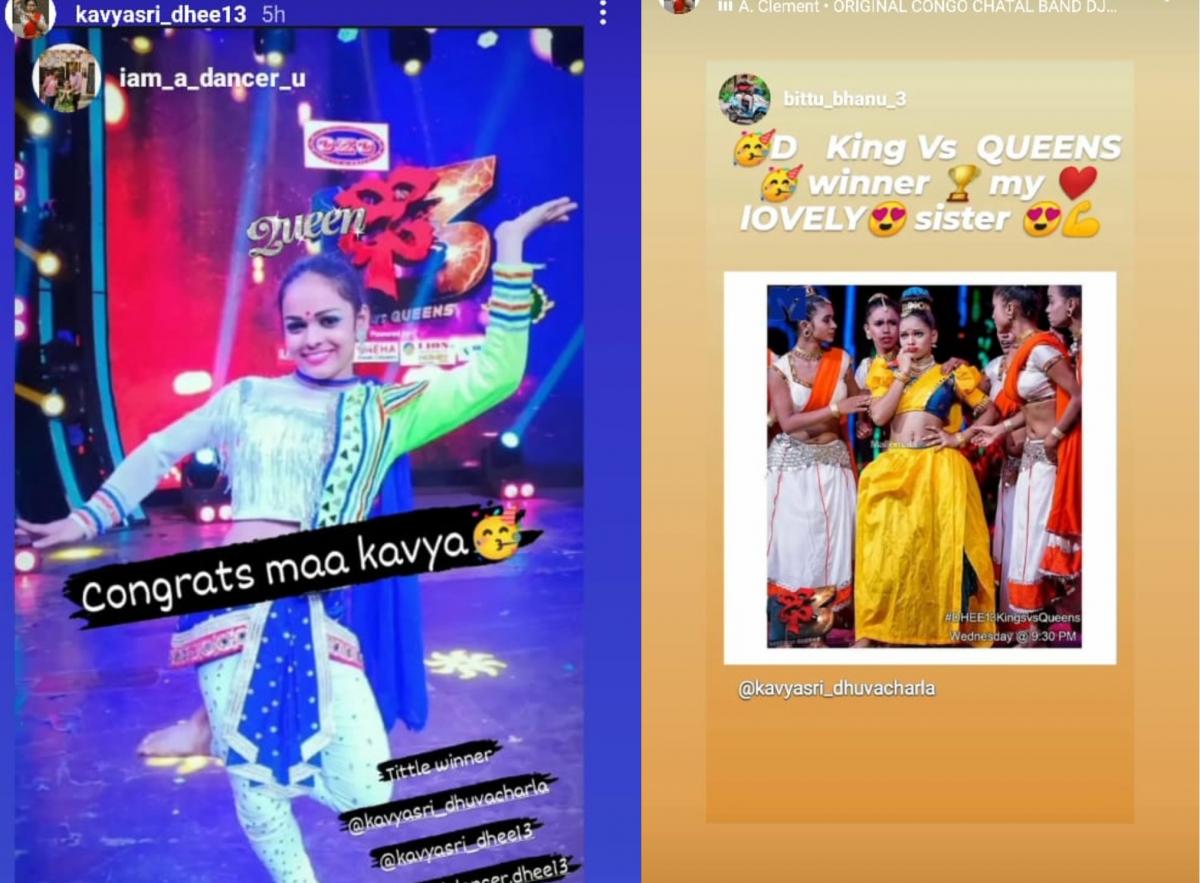 There is more to substantiate this statement a leaked shared instagram story shows Kavya receiving accolades for her historic win. Many news sites and netizens are theorising that this is indeed true and she is the winner. But still let's wait and watch.