According to Hindu religion, the month of Sawan is considered to be pure and holy. There are a couple of holy festivals which is celebrated on a massive scale in the month of Shravan and Nag Panchami is one among them.
Nag Panchami 2019 Dates Revealed According to the Hindu Mythological Calendar
The festival of Nag Panchami falls on the 5th of August, 2019 in the English Calendar. However, according the holy Hindu calendar, Panchami falls on the Shukla side of Sawan.
Devotees Reveal the Significance of Nag Panchami
The News Crunch got in touch with a few devotees from Kanpur, Uttar Pradesh to understand the significance of Nag Panchami.
"the serpent or the 'nag' is considered to be extremely sacred. This also explains why Lord Shiva is having a snake around his throat. Also, Lord Vishnu occupied himself on Sheshnag. On Nag Panchami, Nag or the serpent is worshiped as a deity"
Devotees also revealed that offering milk to the serpent or the nag is considered very auspicious on this day. There are officially 12 forms of the Nag which is worshipped on Nag Panchami and the auspicious time to do so is between 5:49 AM to 8:27 AM IST.
Devotees Reveal the Procedure of Performing Puja on Nag Panchami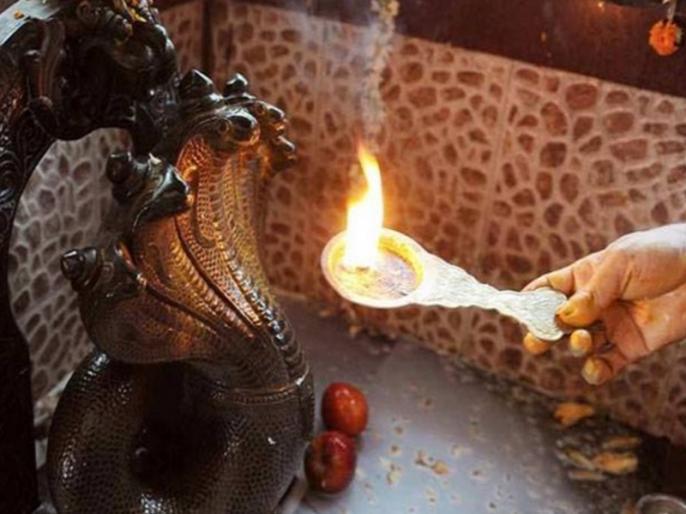 When questioned about the procedure to perform the rituals on Nag Panchami, devotees revealed that the walls and doors of their houses will be adorned with a sign of a serpent in milk. The statue or idol of Nag is adorned with flowers and a variety of products like milk, flowers, sandalwood are offered to the deity.