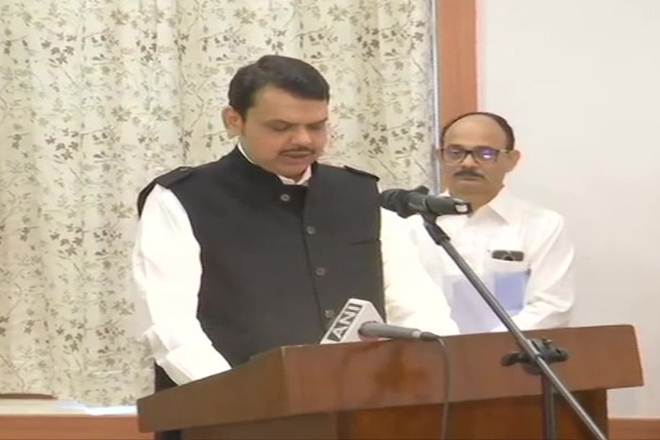 All the formulas have failed to save the government of Devendra Fadnavis, who suddenly became the Chief Minister after a big upsurge in Maharashtra overnight. Ajit Pawar resigned from the post of deputy CM of the state on Tuesday afternoon. Shortly after this, neither Chief Minister Devendra Fadnavis announced his resignation from his post. With this, the stir in the politics of Maharashtra has intensified.




According to media reports, Sharad Pawar's nephew and MLA Ajit Pawar, who had supported the BJP by rebelling from NCP, submitted his resignation to the Chief Minister this afternoon. It may be noted that after the Supreme Court's order to complete majority on November 27, NCP had renewed to convince its veteran leader Ajit Pawar. Maharashtra Protem Speaker elections, these three BJP leaders are in the race
Earlier on Monday, Shiv Sena, Nationalist Congress Party (NCP) and Congress jointly organized a public parade of its 162 MLAs to show the strength of numbers. This was done by the parties to prove the BJP and its ally Ajit Pawar faction's claim of having a strength of 170 MLAs.
In a dramatic development on Saturday, Maharashtra Governor Bhagat Singh Koshyari administered oath to Devendra Fadnavis as Chief Minister and Nationalist Congress Party (NCP) leader Ajit Pawar as Deputy Chief Minister. At the same time, Shiv Sena, Congress and NCP, working on a plan to form a government together, challenged the formation of the government and approached the Supreme Court.
The Supreme Court gave an interim instruction to the Fadnavis government to prove its majority in the Assembly by 5 pm on Wednesday. The court said in its order that a pro tem speaker will be appointed for this and the majority test will not take place by secret ballot and the proceedings of the house will be broadcast live.
Maharashtra Fadnavis interview live updates
We shall cooperate to continue the work we started: Fadnavis
We shall sit in the opposition, become the voice of the people: Fadnavis
Those accusing us of horse trading have bought the entire stable: Fadnavis
Formed Maharashtra govt, as we wanted to respect mandate: Fadnavis
We have not belied the people 's confidence in us: Fadnavis
Last five years the government functioned with full transparency: Fadnavis
We have done a lot of work and I am satisfied with the work done: Fadnavis
The Sena-Congress-NCP will not be able to sustain it's own burden: Fadnavis
For power Sena leaders have accepted the leadership of Sonia Gandhi: Fadnavis
But I am afraid the government will not last long, it will fall under its own contradictions: Fadnavis
We don't have majority after Ajit Pawar's resignation as deputy CM: Fadnavis
After this press conference, will go to governor and submit my resignation. My best wishes to the government to be formed: Fadnavis
Devendra Fadnavis resigns as Maharashtra CM, says we do not have the numbers
Devendra Fadnavis resigns as Maharashtra CM, says we do not have the numbers
We now do not have the majority and hence we cannot form the government: Fadnavis
We will not indulge in any horse-trading: Fadnavis
Then President's rule was imposed. Even then they (NCP-Cong-Shiv Sena) continued saying they wanted to form government. However, they could not because of ideological differences: Fadnavis
Those who never left Matoshree climbed other steps. When legislature term ended we were called but we said we do not have the numbers. Then Sena/NCP were called and they expressed their inability to form the government: Fadnavis
We decided to remain firm to give only what was decided. We waited for discussions but they (Shiv Sena) went all over: Fadnavis
BJP was threatened: Fadnavis
It was never decided to give the CM's post to the Shiv Sena and Amit Shah too had made it clear: Devendra Fadnavis
We made an effort to form the government: Fadnavis
70% strike rate for BJP: Fadnavis
In Maharashtra elections, Mahayuti got a clear mandate and BJP got the highest seats: Fadnavis