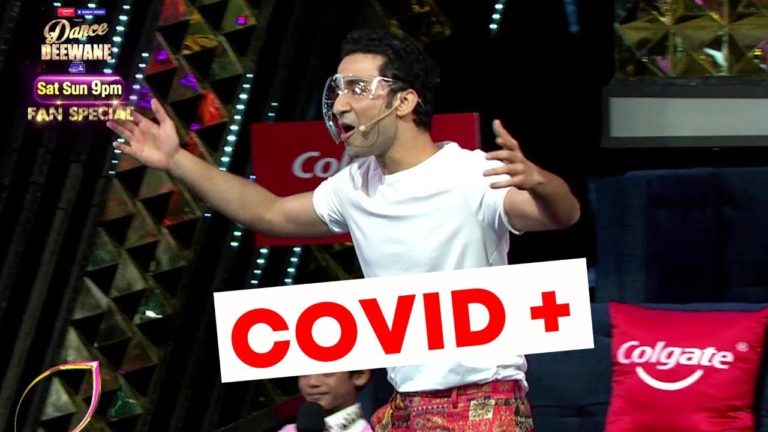 Colors TV's reality show 'Dance Deewane 3' is one of the most popular dance reality shows. Some time ago, the host of the show Raghav Juyal told his fans that he had tested positive for COVID 19 through his social media post. When Raghav got his corona test done, his test results have come positive.
In his post on Twitter, Raghav wrote, "After the cough and fever, when he got his Kovid-19 test done, his result has come positive." Raghav has also informed his close people that they all came in and got their investigation done by their contacts. And everybody should take care of themselves and be safe. "Along with this, Raghav has appealed to take the most precautions. Raghav was seen wearing a face shield many times during the shooting of Dance Deewane 3 and also in front of the camera. Despite taking such precautions, he tested positive for COVID 19.
After experiencing fever and cough , I have just tested positive for COVID ,
All those who've been in contact with me recently , please take care and follow all protocols, stay safe guys https://t.co/u7SivQksS4

— Raghav Juyal (@TheRaghav_Juyal) April 21, 2021

The most harm caused to dance lovers due to corona
Compared to the rest of the reality shows, most covid patients have been found in the 'Dance Deewane 3' till now after the first 18 crew members were tested positive for covid 19 as if the corona was exploded on the dance stage. After which, the production immediately made the security arrangements even more stringent as a precaution. The 3 contestants of the show Uday Singh, Suchana, and Arundhati, became corona. After these three, the show's judge Dharmesh and the producer of 'Dance Deewane' also came to know about Corona.
Know how the shooting is going on
Each dance reality show has a large team of contestants and judges, and choreographers, and about 200 people who handle the set, taking care of the needs of all. Although everyone's temperature and oxygen are checked at the time of the shooting, now the corona test of all people will be done before shooting. Only those whose reports will be negative will be given entry inside the set. After the corona test, no crew members can go out and come in contact with any outside person. From rehearsal to wearing a mask at all times.