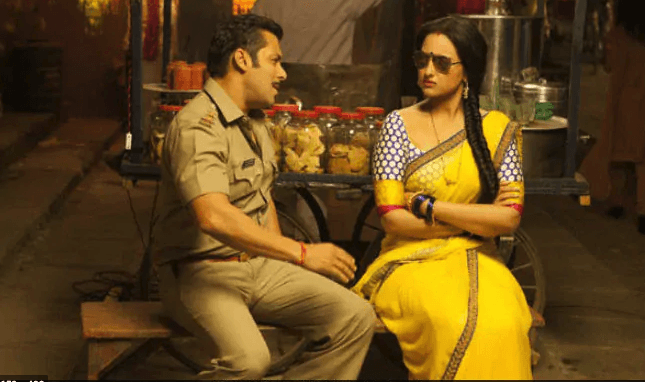 Bollywood's Bhaijaan Salman Khan is going to hit theaters this Friday with his new film Dabangg 3, which has a lot of expectations from the fans. In the film 'Dabangg 3', Salman Khan will also be seen in the avatar of Chulbul Pandey, a character he has won the hearts of fans. The makers of Dabangg 3 held a special screening for select film journalists last night, which makes it clear from the reactions that this film is perfect for the die-hearted fans of Bhaijaan.




Koi-moi.com has reported in its report that Salman Khan is written on every single frame of the film Dabangg 3 and it will prove to be an entertaining film for his fans. According to the portal, 'Dabangg 3) delivers what it promised to the fans. Every scene of the film is made for Salman Khan's fans. For those who do not like Bollywood masala entertainer movies, 'Dabangg 3' is not there, but those who enjoy such films can buy tickets of 'Dabangg 3′ without thinking. .
If we talk about the actors' performance, Sudeep has impressed the most. Sudeep emerges as the most brilliant villain of the 'Dabangg' series, giving a fierce competition to Chulbul Pandey. Salman Khan has played the character of Chulbul Pandey beautifully. Salman Khan has spent a lot of time with this character, due to which he knows very well how to play this character. Sonakshi Sinha also appears as the best Rajo over time. However, Saiee Manjrekar did not have that much screen space to impress the audience.
Final Verdict:
If you had missed Salman Khan's swag screen for a long time, then Dabangg 3 is the perfect film for you. In the film Dabangg 3, along with Salman Khan's swag, there are strong dialogues that will make the audience clap. The film Dabangg 3 has only one drawback and that is its length, although Salman Khan hides this flaw with his charm.