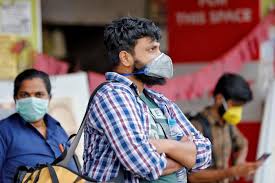 Every state in the country was put under lockdown as the corona virus set into India. The prime minister immediately put the country on lockdown as the virus did not seem to stop. Over the last few weeks every state has confirmed that positive cases but the coastal state of Goa hadn't.
Goa government put the state in lockdown on Sunday post Janata Curfew. The groceries were limited and there was a complete state of shock and fear among the people. As the clock struck tonight, the government of Goa finally announced its first three positive corona virus cases. The announcement stated that three people were aged 25,29 and 55 years. All three had a travel history to Spain, Australia and US. The people who they came in contact with are being identified. All three are male patients.
3 positive cases of corona virus in Goa; all 3 male patients aged 25, 29 and 55 yrs old have history of returning from Spain, Australia and US respectively pic.twitter.com/v9Uf2glOld

— Prudent Media (@prudentgoa) March 25, 2020
The scary part of this situation is that these people hadn't self quarantined and were out loose in the city. They could have met and been with hundreds of people who are completely in the dark of the current events. Goa is in complete shock and lockdown.