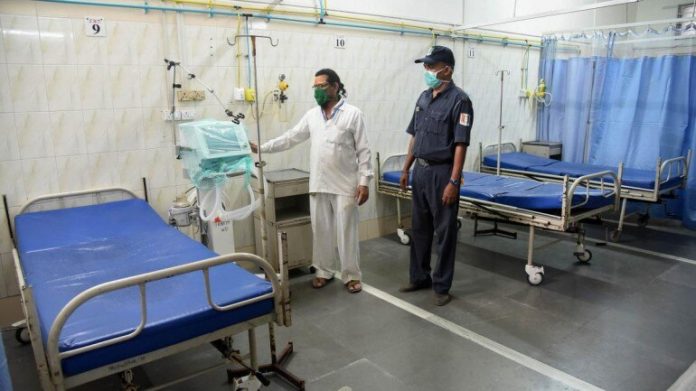 CoronaVirus is ripping apart the economy and normal livelihood of millions across the globe. Hugely populous India is beginning to face the brunt of Level 2 and 3 transmission of the virus in the country. There has been a significant surge in the total count which mounts to 1580, including 47 deaths. The major regions affected are Kerala, Karnataka, Maharashtra, Delhi NCR Region and Rajasthan.
Karnataka, Tamil Nadu and Telangana on Alert: Residents Asked to Respect Lockdown Due to Coronavirus Surge From Nizamuddin Markaz Cases!
As the results of the lockdown began to show, the spread of coronavirus cases was clamped to a considerably manageable number with no major community spread. Most of the new cases were with known travel history or contacts of already positive patients.




However, the spurt in the number of cases converting from the Nizamuddin Markaz event in Delhi is sending jitters across the country. Tamil Nadu has seen the biggest increase of more than 50 cases in a day from patients who visited the event which was an illegally conducted event.
There is a spurt in the number of cases reported by states like Telangana, Tamil Nadu and Karnataka. A majority of the impact has been from the Muslims who returned from the event. Tamil Nadu and Telangana's total cases include a whopping 70-80% of Muslims who attended the event or spread the disease to their contacts.
Viral Video Receives The Disgust of the Indian Public Who Are Reeling Under Lockdown!
Majority of the Indian citizens are affected due to the mandatory lockdown for 21 days but they realize that it is for a good reason. With that being said, the awry behavior of the Muslims who attended the Nizamuddin Markaz is receiving widespread anger and disgust.
The attendees were taken in Delhi public transportation buses with masks provided to them. They were going to be isolated and quarantined. However, to the utter disgust of the reporter who shot the video, these people were spitting out of the windows of the buses. The video has not created widespread outrage.
This video comes in days after a Muslim Infosys techie urged the people to cough and sneeze with their mouth and nose wide open with the aim of spreading the disease. The techie has been arrested and suspended from his position in Infosys.
Watch, Aajtak reports that the #NizamuddinMarkaz folks, who are infected, while being taken in the bus to the hospital started spitting out on the people from the window of the bus.

What a death cult of 7th century! pic.twitter.com/qe3suu85Gi

— हम भारत के लोग (@India_Policy) March 31, 2020