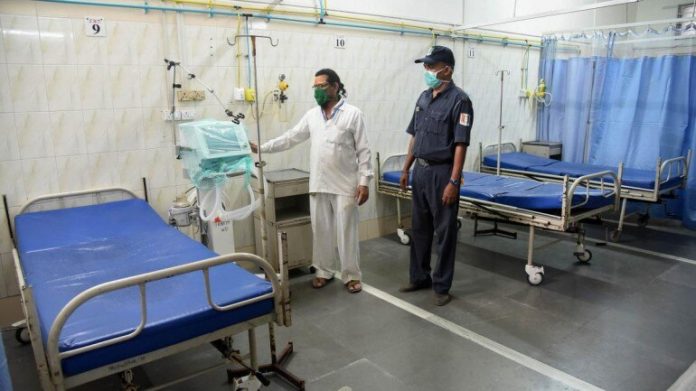 The third coronavirus case for Tamil Nadu is confirmed at Rathna Nagar Virugambakkam. He is a 21-year-old student testing positive for the disease on Thursday 19th March 2020. The student from Dublin in Ireland was screened upon arrival in Chennai on March 17, Health Minister C Vijayabaskar said on Twitter.




Now there is a Whatsapp Audio from one of the residences of this area. She has said that the person who arrived from Ireland was loitering to nearby shops after his arrival. Hence everyone in the apartment is kept under quarantine. The entire building is now kept under quarantine and the police have updated everyone in that area to inform them if anyone gets fever. Also everyone in the building and his contact are being tested for Coronavirus.
He returned to Chennai via Abu Dhabi he was asymptomatic. He had come around midnight on 17th March 2020. After going home, he developed symptoms in the evening. He reported to the Government Hospital. The official added that total 14 of his contacts had been traced and placed under quarantine. These included his friends and members of his family. The patient had travelled from the airport to his home on his friend's bike.
#coronaupdate: 21 Y student from Dublin,Ireland tested positive for #Covid19. On his arrival on 17.3 @Chennai,he was screened & home quarantined.Y'day18.3 he reported to RGGH with symptoms.Samples sent for testing y'day,confirmed positive today. Pt is stable in isolation at RGGH.

— Dr C Vijayabaskar (@Vijayabaskarofl) March 19, 2020