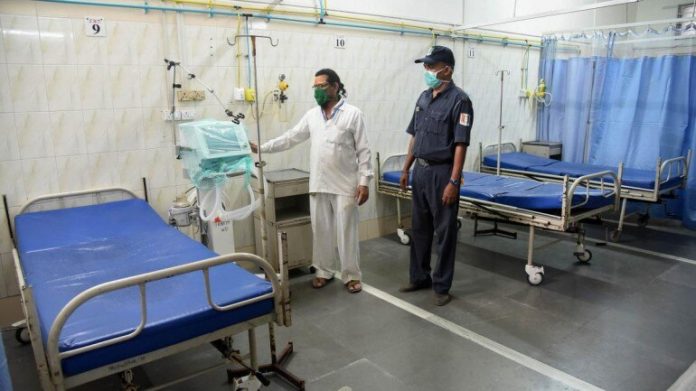 CoronaVirus is ripping apart the economy and normal livelihood of millions across the globe. Hugely populous India is beginning to face the brunt of Level 2 and 3 transmission of the virus in the country. There has been a significant surge in the total count which mounts to 918, including 20 deaths. The major regions affected are Kerala, Karnataka, Maharashtra, Delhi NCR Region and Rajasthan.
CoronaVirus Chennai Live Updates March 28th : Who are the Two New Covid-19 Positive Cases in Tamil Nadu? Community Transmitted Cases?
As of yesterday, the total cases of coronavirus positive patients was 40 in Tamilnadu. However, there seems to be a surge in the counts today. Three new patients have tested positive for corona yesterday. Two more patients is added to the tally today. However, the total deaths in Tamil Nadu due to coronavirus remains at 1.
Coronavirus Patient #41 in TN: 25 year old male from West Mambalam, Chennai is undergoing treatment in a private hospital. He is stable condition. Suspected community transmission case as there is no travel history mentioned. 




Coronavirus Patient #42 in TN: 60 year old male, from Rajapalayam, Virudhunagar is admitted in Madurai Medical college. His condition is stable. Suspected community transmission case as there is no travel history mentioned. 
Tamilnadu coronavirus News Updates: Lack of Information Causing Anxiety Among People
Unlike other states, the health department in Tamilnadu is not revealing all the required information needed for people to get an idea about the spread of coronavirus in their neighborhood.
Journalists and responsible citizens across the state are pushing the Health Minister, C Vijayabaskar to reveal the patient flow chart like Karnataka and Kerala. This helps in revealing the whereabouts of the patient before testing positive. Also, the details of the reason for second covid-19 patient testing positive is not revealed yet.
Tamilnadu Government Launches WhatsApp Chatbot for Covid-19 Related Guidance and Queries
The Government of Tamil Nadu took the digital route to sensitize people on the precautionary measures and issues related to Coronavirus. 91-9035-766-766 is the number for getting queries answered and guidance in English and Tamil.
#TNGovt launches WhatsApp chatbot for providing latest information and guidance related to #COVID19 in both Tamil & English. Kindly save +91-9035-766-766 number and follow the prompts for info. #TN_Together_AgainstCorona #StopCoronaTN pic.twitter.com/eteRJBBZZ7

— National Health Mission – Tamil Nadu (@NHM_TN) March 28, 2020
Tamilnadu coronavirus count Today – March 28th
Total Patients With Coronavirus Positive : 40
Total Patients Discharged : 1 (2 More planned, no confirmation yet)
Total Patients Dead : 1